This week's newsletter features updates on the continuing resolution to fund the federal government past December 3; FY22 NDAA; AAU's comment letter in response to a rulemaking notice on DACA; and more.
AAU President Barbara R. Snyder released a statement welcoming the House's passage of the Build Back Better Act.
AAU joins the higher education community in urging the U.S. government to develop and implement a national strategy to return international student enrollment and exchanges to pre-COVID-19 numbers.
America's leading research universities are at the forefront of the battle against COVID-19
Previous
Next
For the first time, USC researchers have found a way to protect phone users' identity and location, without compromising connectivity.

COVID-19 made unequal access to food worse, an Ohio State study suggests, with low-income people relying more on dollar stores, local grocers

According to a Michigan State University researcher, a blood test during a routine prenatal visit could reveal if a woman is at risk of a preterm delivery.

A new study led by an Iowa State University scientist sheds light on how organisms have evolved to address imbalances in sex chromosomes.

A project called SEA MATE, with a team of researchers led by Stony Brook University Professor Matthew Eisaman, is using electricity to remove acid from the ocean while also taking carbon dioxide from the atmosphere.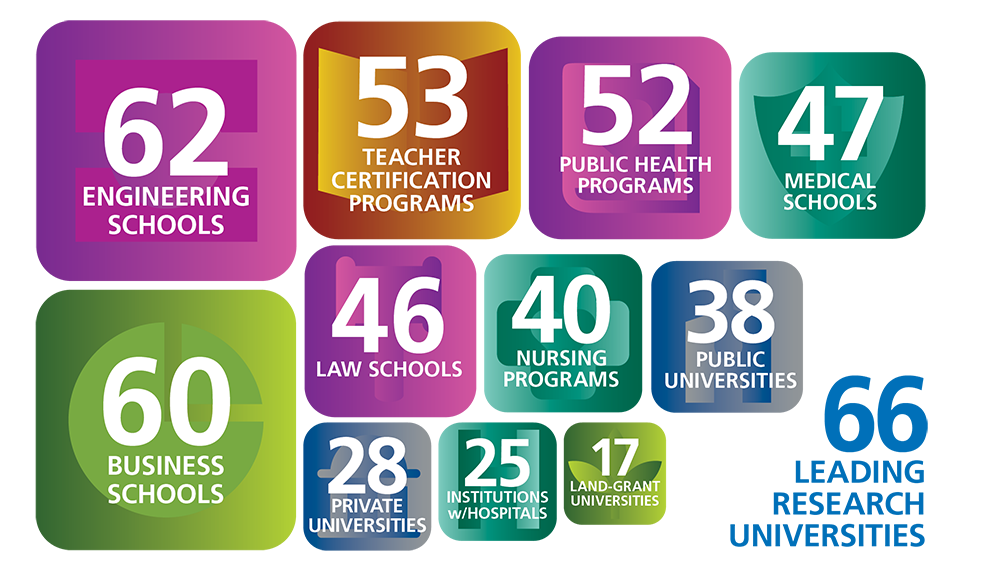 About AAU
Founded in 1900, the Association of American Universities is composed of America's leading research universities. AAU's 66 research universities transform lives through education, research, and innovation.