AAU Universities believe robust humanities education is critical to cultivating a broadly educated workforce ready to compete in the knowledge-based, global economy of the 21st Century. From the basic building blocks of early education to the highest levels of academic attainment, humanities fields provide individuals from all disciplines, including science, technology, engineering and mathematics (STEM), with skills, competencies and the expertise needed by the public, private and nonprofit sectors. AAU follows federal funding and policy issues that affect the humanities, including annual appropriations for the National Endowment for the Humanities.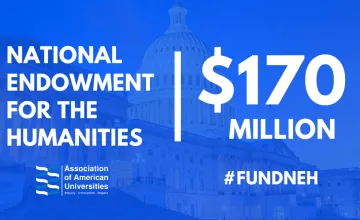 AAU urges Congress to provide at least $170 million for the National Endowment for the Humanities in FY21.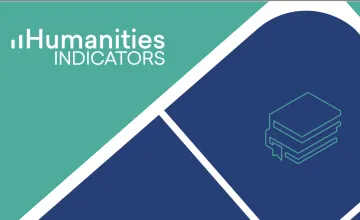 Released in November 2020 by the American Academy of Arts & Sciences, this report provides insights from a nationally representative survey of the public's attitudes and engagement with the humanities. 
Search our Key Issues Library
Browse recent items or search for a specific topic or document.