Growing our economy through invention and innovation
Previous
Next
Married people who fight nastily are more likely to suffer from leaky guts – a problem that unleashes bacteria into the blood and can drive up disease-causing inflammation, new research suggests.

MIT researchers report that they have found a way to break spaghetti in two, by both bending and twisting the dry noodles. The researchers say the results may have applications beyond culinary curiosities.

Researchers have found a "reborn: gene in elephants that responds to damaged DNA by killing the cell.

Neuroscientist William Griffith, Ph.D., is merging tools from neuroscience and engineering to investigate the neural basis of cognitive decline with age.

People who gain weight after they quit smoking may face a temporary increase in the risk of developing type 2 diabetes, with the risk directly proportional to the weight gain, according to a new study from Harvard T.H. Chan School of Public Health.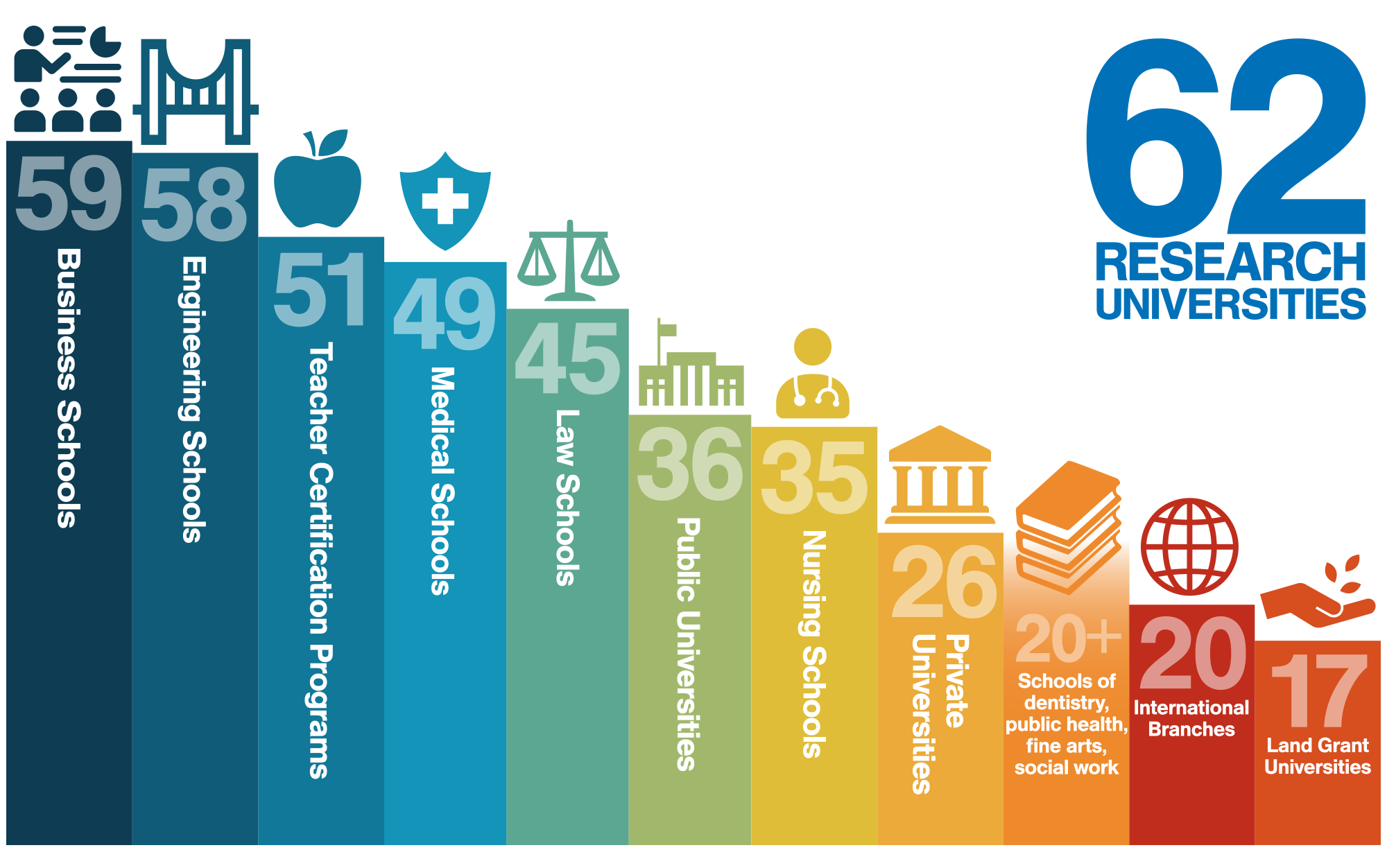 How AAU Makes a Difference
Founded in 1900, the Association of American Universities comprises 62 distinguished research universities across the United States that continually advance society through education, research, and discovery. Our universities earn the majority of competitively awarded federal funding for academic research and are educating tomorrow's visionary leaders and global citizens.