Growing our economy through invention and innovation
Previous
Next
The key to relationship happiness could be as simple as finding a nice person. And, despite popular belief, sharing similar personalities may not be as important as most people think, according to new research from Michigan State University.

A new Carnegie Mellon University study suggests smartphone-based mindfulness training may help individuals feel less lonely and motivate them to interact with more people.

A new study from Washington University School of Medicine in St. Louis finds that women's brains appear to be about three years younger than men's of the same chronological age, metabolically speaking.

Two chemicals widely used to flavor electronic cigarettes may impair the function of cilia in the human airway, according to a new study led by the Harvard T.H. Chan School of Public Health.

Bigger dogs, with larger brains, perform better on certain measures of intelligence than their smaller canine counterparts, according to a new study led by the University of Arizona.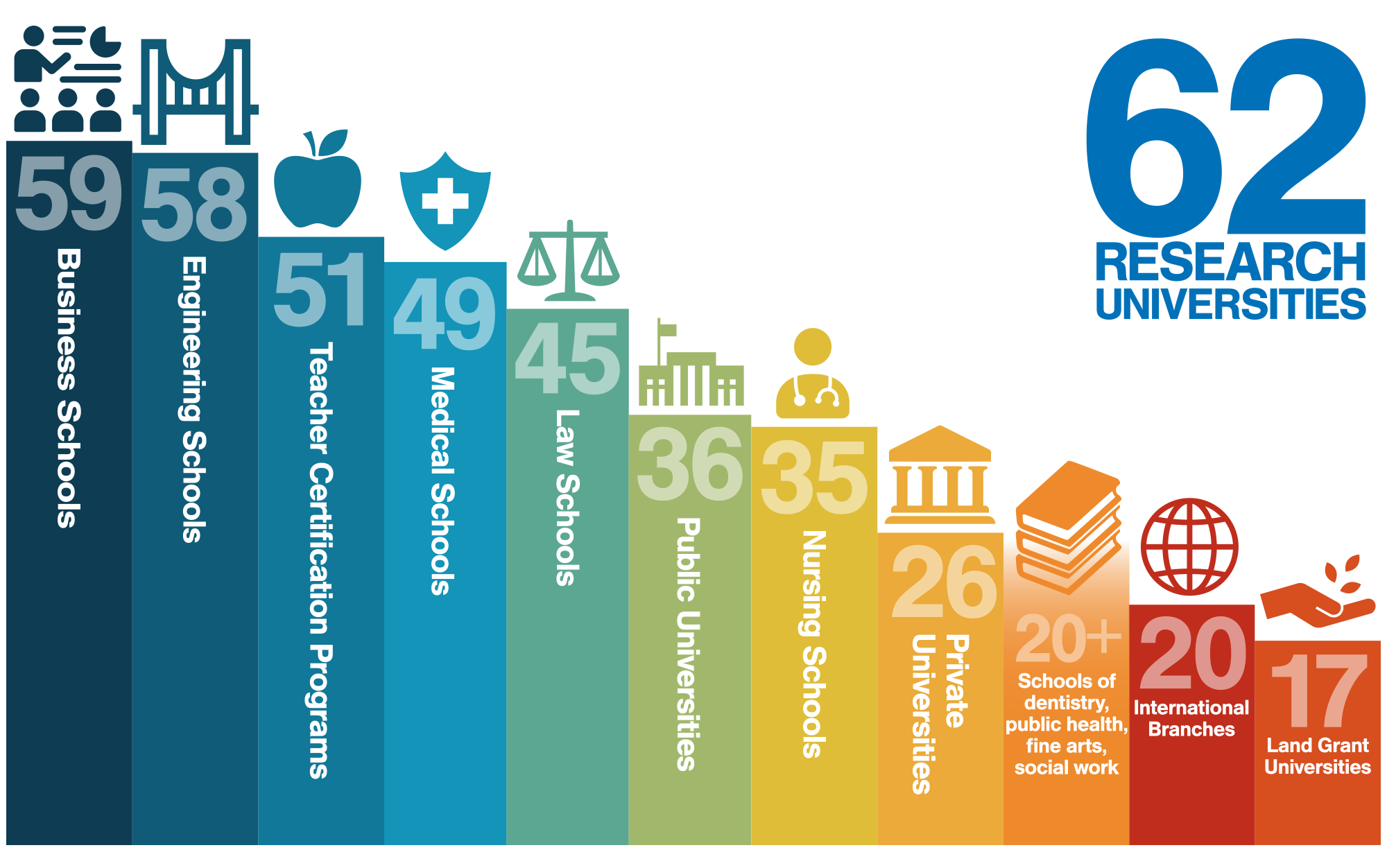 How AAU Makes a Difference
Founded in 1900, the Association of American Universities comprises 62 distinguished research universities across the United States that continually advance society through education, research, and discovery. Our universities earn the majority of competitively awarded federal funding for academic research and are educating tomorrow's visionary leaders and global citizens.