Growing our economy through invention and innovation
Previous
Next
During the holidays, it's not just Santa who's watching you. Hackers are lurking, so be equally mindful of your phone as you are your cash and credit cards.

Researchers at the University of Colorado Boulder are developing a series of "tech tattoos" that don't just linger in your skin and look cool—they also change color in response to diverse signals.

Real-world learning experiences, like summer camps, can significantly improve children's knowledge in a matter of just days, a new study suggests.

Researchers from the University of California, Davis have identified a healthy personality prototype using 30 facets of five personality traits: neuroticism, extraversion, openness to experience, agreeableness, and conscientiousness.

Speaking directly to the baby with a style of speech known as "parentese" — talking slowly and clearly, often with exaggerated vowels and intonation — appears to improve infant language development, a new study shows.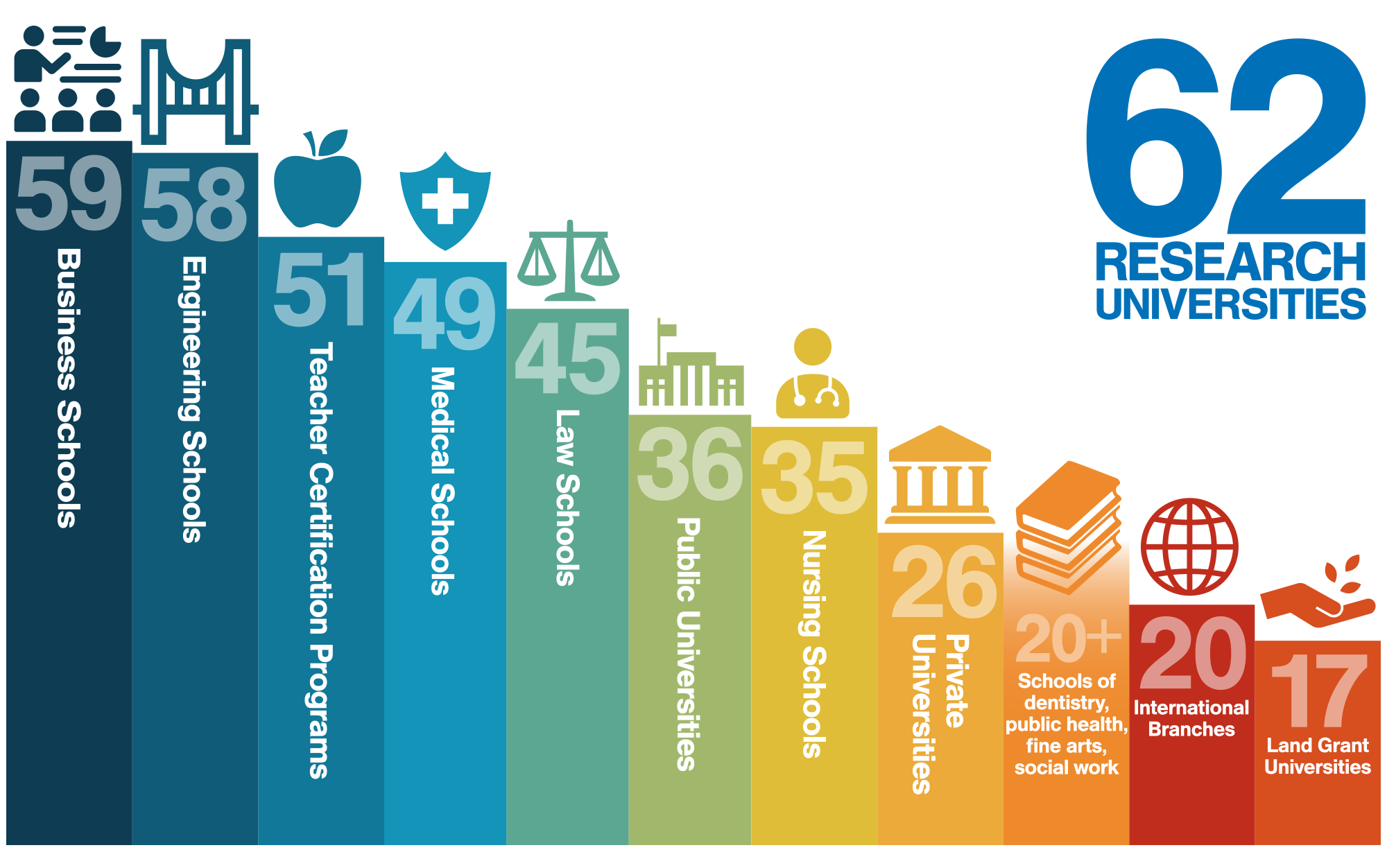 How AAU Makes a Difference
Founded in 1900, the Association of American Universities comprises 62 distinguished research universities across the United States that continually advance society through education, research, and discovery. Our universities earn the majority of competitively awarded federal funding for academic research and are educating tomorrow's visionary leaders and global citizens.