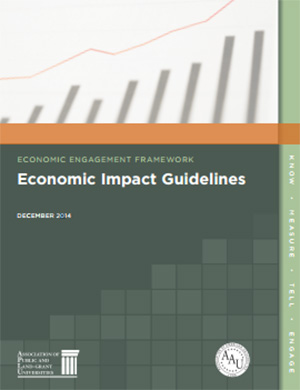 Read the AAU-APLU Economic Impact Guidelines.
Research universities support a broad array of public service and outreach activities. Through their research and service, faculty and students at AAU institutions are continually improving their local communities, our country, and the world. Research universities help to: improve education, enhance public health and safety, advance the arts and humanities, protect the environment, bolster crop yields and food production, promote economic growth, and improve our overall quality of life. AAU seeks to strengthen the many ways in which research universities serve society. 
Economic Impact of AAU Universities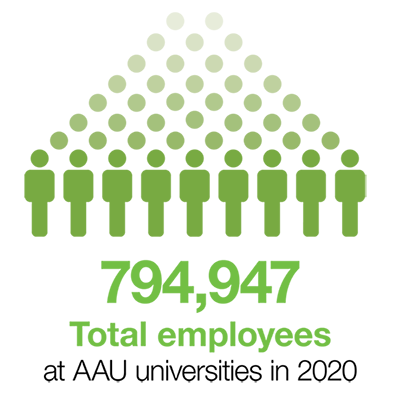 AAU universities create jobs, produce innovative technologies, and boost local economies. AAU paid $100.4 billion in salaries to 794,947 employees, produced 5,583 patents, and fostered the creation of 676 start-ups. 38 AAU universities are in the top 50 for producing venture capital-backed entrepreneurs, and 453 start-up companies were generated in the university's home state.
Explore More: Stories of Community Impact
You can filter stories by university.