America's research universities are essential to the innovation that is the foundation of U.S. competitiveness and long-term economic growth. Without university research — much of it funded by the U.S. government — companies would not have been able to develop many of the industrial products, processes, and services upon which the nation now prospers.
AAU strongly supports the innovation and competitiveness agendas that have been advanced in recent years by some of the nation's top industrial, scientific, technological and political leaders. These agendas focus on enhancing government support for university research and strengthening the nation's talent pool in science, technology, engineering, and mathematics (STEM).
TFAI urged appropriators to fully fund NIST, DOE Office of Science, and NSF at the funding levels authorized in the CHIPS and Science Act.
Letters from ESC and Members of House Science Committee Urge Energy Department, OMB, and OSTP to match funding levels for DOE Office of Science in FY24 with funding levels in the CHIPS and Science Act.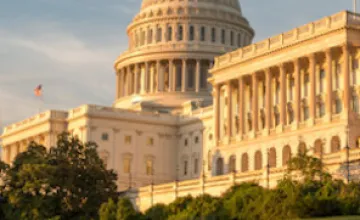 AAU wrote a letter to Congress urging them to finish FY23 appropriations process this fall.
Search Our Key Issues Library
Browse recent items or search for a specific topic or document.