This week's newsletter features an AAU statement applauding the Biden administration for taking action to attract and retain international STEM talent; an NSB report on the state of U.S. science and engineering; and more.
AAU President Barbara R. Snyder commends the Biden administration's announcement that it will put in place new policies designed to help the United States attract and retain international talent.
New guidance from the White House Office of Science and Technology Policy to federal agencies on implementing National Security Presidential Memorandum 33 (NSPM-33) is encouraging for America's scientific research enterprise
America's leading research universities are at the forefront of the battle against COVID-19
Previous
Next
A new study led by an Iowa State University scientist details the structure of a critical enzyme that enables the coronavirus to resist antiviral medications. Scientists could use the study to find ways to inhibit the enzyme, possibly leading to more effective treatments.

Asthmatics who have their illness well under control have less severe COVID-19 outcomes than those with uncontrolled asthma, according to a large study conducted by USC and Kaiser Permanente Southern California.

A team of UF researchers has identified dozens of novel therapeutic targets for the development of antiviral therapies against COVID-19 and other coronaviruses that infect people.

Researchers at University at Buffalo, Johns Hopkins, and UC Davis have leveraged the power of digital pathology and computational modeling to develop a new approach to detecting and quantifying podocytes, a kidney cell key to understanding renal disease

Scientists have known for decades that a certain class of enzymes are an important player in cell biology because they frequently mutate and become major drivers of cancer. Biopharma companies are trying to develop drugs that target and inactivate these enzymes, known as phosphoinositide 3-kinase, or PI3K for short, because of their role in causing cancers in humans. But to do that, scientists need a detailed blueprint of the enzyme architecture, and UO biochemistry professor Scott Hansen is part of a group uncovering that diagram.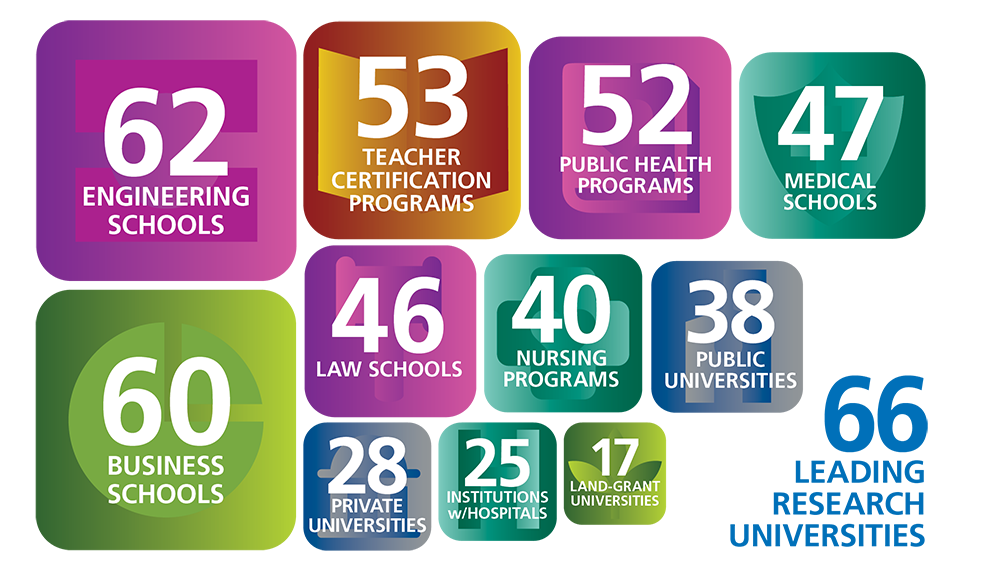 About AAU
Founded in 1900, the Association of American Universities is composed of America's leading research universities. AAU's 66 research universities transform lives through education, research, and innovation.