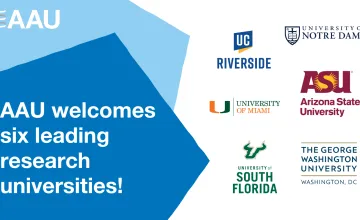 The following is a statement from the Association of American Universities welcoming Arizona State University; the George Washington University; the University of California, Riverside; the University of Miami; the University of Notre Dame; and the University of South Florida to its membership: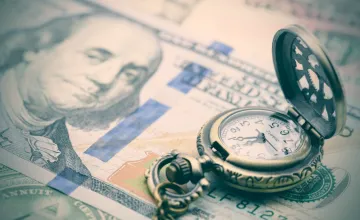 This week's newsletter features possible effects of debt default on higher education and research, a FY24 appropriations update, a feature about how the share of Hispanic college students has nearly doubled since 2005, and more.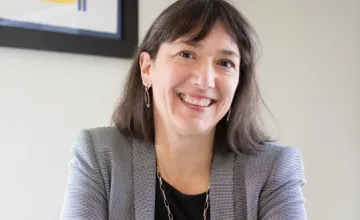 AAU welcomes President Biden's nomination of Monica Bertagnolli to serve as the director of the National Institutes of Health.
Research That Improves Our Lives
America's leading research universities are constantly working on new treatments and cures for diseases like cancer and Alzheimers, as well as life-changing innovations that make us wealthier and more secure. 
Previous
Next
A new study shows that new housing construction in flood-prone areas has contributed to increasing risk across North Carolina despite community and government efforts to reduce flood damage.

MSU research shows how elevated carbon dioxide levels affect plant metabolism.

Rice University engineers have developed minimally invasive, ultraflexible nanoelectrodes that could serve as an implanted platform for administering long-term, high-resolution stimulation therapy.

Combining discoveries in cancer immunology with sophisticated genetic engineering, Columbia University rese

According to a new study, what the human genome lacks compared with the genomes of other primates was crucial to the development of humankind.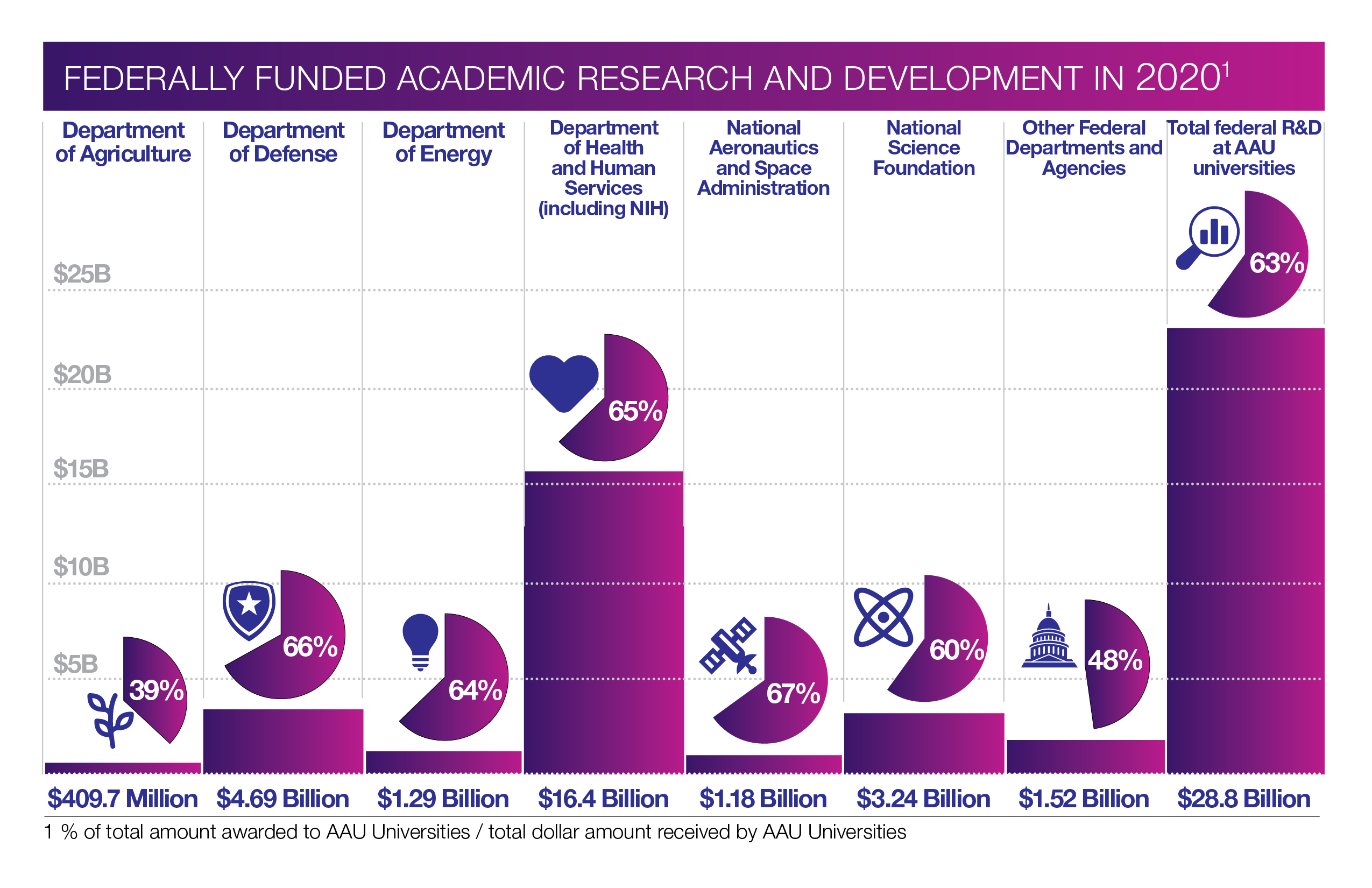 About AAU
Founded in 1900, the Association of American Universities is composed of America's leading research universities. AAU's 71 research universities transform lives through education, research, and innovation.