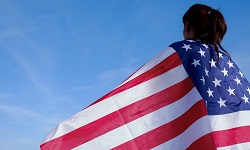 AAU President Celebrates 10th Anniversary of DACA, Urges Permanent Policy Solution
On June 15, which marked the 10th anniversary of the Deferred Action for Childhood Arrivals program, AAU President Barbara R. Snyder issued a statement urging Congress to create a permanent legislative solution for DACA recipients that includes a pathway to citizenship. "These young people are Americans in every way but immigration status, and they deserve the certainty that will allow them to continue their lives without the constant threat of detention or deportation," she said.
As President Snyder noted, DACA was never meant to provide a permanent solution for recipients, many of whom are students at AAU institutions and other colleges and universities across the nation. Failure to secure this home-grown talent, she said, "risks not only their livelihoods, but that of our nation."

ICYMI: Barbara's Blog: Dreamers Face a Nightmare
---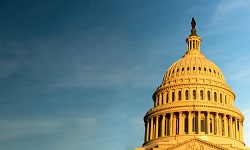 Hill Update: Competitiveness Legislation, FY23 Appropriations, and FY23 NDAA
Here are the latest updates on the pending competitiveness legislation, FY23 appropriations, and the FY23 National Defense Authorization Act:
USICA/America COMPETES Act: Punchbowl News reported yesterday that House and Senate leaders are narrowing "the scope of the USICA negotiations in a bid to pass the package before the August recess." House Speaker Nancy Pelosi (D-CA) confirmed the reporting yesterday in a news conference and said: "We are narrowing it down to where we have our agreement, that we can just proceed."
According to Punchbowl, on the chopping block are "labor and climate provisions, as well as high-profile trade language." The focus is instead shifting to "billions in dollars in funding to boost chip manufacturing, the National Science Foundation and research security." Punchbowl reports that lawmakers are seeking to have an agreement by July 4 and that Democratic Party leaders fear that "if Congress doesn't send the bill to President Joe Biden's desk in the next six weeks, it may never get done."
FY23 Appropriations: Six of the 12 subcommittees of the House Appropriations Committee advanced their funding bills this week:
Subcommittees will continue markups on the remaining bills until June 22. The full Appropriations Committee expects to hold its markups from June 22–30. Additional funding details will become available in the coming weeks as bills are considered by the full committee. The Senate Appropriations Committee has not yet announced its timeline for considering FY23 measures.
NDAA: Yesterday, the Senate Armed Services Committee voted 23-3 to advance its version of the FY23 NDAA. The Senate NDAA authorizes $847 billion for the Department of Defense and other national security programs. The authorized amount is $44 billion more than what was requested in the president's budget and roughly 10% over FY22 enacted levels. The Senate is expected to vote on the bill before the end of July.
The House Armed Services Committee will hold its markup of the House version of the NDAA (H.R. 7900) on June 22. The House is also seeking to pass the NDAA before the August recess.
---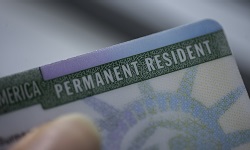 AAU Submits Testimony to Senate Judiciary Subcommittee on Higher Education and Immigration
AAU submitted written testimony this week for a hearing on "Strengthening Our Workforce and Economy Through Higher Education and Immigration" held by the Senate Judiciary Subcommittee on Immigration, Citizenship, and Border Safety. The testimony focused on how attracting and retaining international STEM students and scholars is essential to maintaining our nation's scientific and competitive edge. It suggested actions that Congress can take to make it easier for international students and scholars to live and work in the United States without sacrificing national or research security concerns. AAU's testimony also outlined measures universities are taking to grow domestic talent and explained how cultivating domestic and international STEM talent often go hand-in-hand.
The testimony encouraged Congress to adopt certain immigration provisions in the America COMPETES Act, including one that would exempt graduate students and doctoral STEM graduates from the numerical annual and per-country limits on green cards. The testimony also urged Congress to provide a permanent solution for DACA recipients that includes a pathway to citizenship and to adequately fund the Department of Homeland Security and the State Department so they can work toward lowering visa application fees, reducing visa processing fees, and increasing the quality of the services they provide. Finally, the testimony asked Congress to fund agencies that provide humanitarian support to individuals during times of crisis and to help universities assist displaced international scholars.

ICYMI: Barbara's Blog: Retaining International STEM Graduates to Keep America Competitive
---
AAU Sends Letter Expressing Concern Over Section 124 Reporting Requirements in USICA
On Wednesday, AAU President Barbara R. Snyder sent a letter to the leadership of the House and Senate Education and Labor Committees expressing concern regarding potential adverse consequences of the new Higher Education Act Section 124 reporting requirements included in the U.S. Innovation and Competition Act. The provision mandates university research faculty and staff to report any gifts from, or contracts with, any foreign source and requires each university to establish and maintain a new searchable database containing information about engagements with foreign scholars or entities. The Department of Education would oversee the enforcement of the new faculty and staff reporting requirement, which would be in addition to already-existing institutional gift reporting requirements contained in Section 117 of the HEA.
"While we agree that researchers and universities need to be transparent about foreign funding they receive, the provision as currently written would be counterproductive to both our national scientific enterprise and national security," President Snyder said in the letter. She further noted that the mandate would "impose duplicative and unworkable requirements" that would discourage international collaborations instead of enhancing research security. If the new Section 124 requirement is included in the final conference agreement, the letter urged, it should at the very least include the $50,000 threshold contained in Section 90304(b) of the House-passed America COMPETES Act. Including the provision as it currently stands, President Snyder noted, "would signal to U.S. researchers that they are best to avoid international relationships or work, no matter how valuable to their field."
---
White House Says U.S. Will Limit Science and Technology Research Cooperation with Russia
Last weekend, the White House announced that, in response to Russian aggression in Ukraine, the U.S. government will "wind down institutional, administrative, funding, and personnel relationships and research collaborations in the fields of science and technology with Russian government-affiliated research institutions and individuals who continue to be employed by or work under the direction of those institutions." The announcement notes that projects or programs commenced or funded before February 2022 may be concluded, "but new projects in affected subject areas will not be initiated."
The announcement says that non-government institutions should "make their own determinations regarding how to proceed with contact and collaboration between the United States and Russian scientific communities." Many AAU institutions have already voluntarily withdrawn from major collaborations with Russian government-affiliated research institutions. For example, in February the Massachusetts Institute of Technology severed ties with the Skolkovo Institute of Science and Technology in Moscow.
---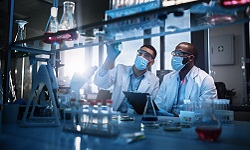 New Report Highlights Significance of Academic Patent Licensing to the U.S. Economy
A new report issued by the Biotechnology Innovation Organization and AUTM (a nonprofit dedicated to bringing academic research to the market) shows that, between 1996 and 2020, the patenting and subsequent licensing of university and nonprofit research "bolstered U.S. industry gross output by up to $1.9 trillion, U.S. GDP by up to $1 trillion, and supported up to 6.499 million jobs." The report finds that the private sector has a strong interest in academic research and inventions; the number of active patent licenses granted to industry grew from 12,000 in 1996 to more than 53,000 in 2020. The report highlights the significance of public-private partnerships, and the importance of technology transfer – the process of transferring research discoveries from academia to the commercial sector, where those discoveries are developed into products and services for public use.
---
News of Interest
 
Lafayette Journal & Courier: Purdue President Mitch Daniels to Retire at End of 2022; New President Named – Purdue University announced last week that President Mitch Daniels will be stepping down at the end of 2022. The Purdue Board of Trustees has named Mung Chiang, Purdue's John A. Edwardson Dean of Engineering and executive vice president for strategic initiatives, as its next president.
Reuters: More Than 100 CEOs Urge U.S. Congress to Pass China Competition Bill – More than 100 CEOs from companies such as Alphabet, Amazon, and Microsoft sent a letter to Congress asking it to reach an agreement on the pending U.S. Innovation and Competition Act and the America COMPETES Act. "Our global competitors are investing in their industry, their workers, and their economies, and it is imperative that Congress act to enhance U.S. competitiveness," the letter said. The letter was organized by the Semiconductor Industry Association.
Penn Live: Research Leading to COVID-19 Vaccines Reaps Close to $1B in Royalties to Penn – The University of Pennsylvania has earned close to $1 billion in royalties from patents on mRNA technologies used in COVID-19 vaccines. The university plans to use the earnings toward a "$750 million expansion of scientific and medical research in Philadelphia," including "a $350 million addition of laboratory space."
Inside Higher Ed: State Higher Ed Funding Rose in 2021 – A new report released by the State Higher Education Executive Officers Association found that, despite declining enrollments, state funding for higher education incased by 4.5% above inflation in FY21. The increases were mainly due to federal stimulus funds, the report found.
The Hill: Most Hispanics Believe More Visible Representation Would Boost Latino Numbers in STEM: Study – A new study from Pew shows that Latinos remain underrepresented in STEM fields and that most Hispanics view jobs in science as "unwelcoming." Most respondents also expressed the belief that increased Latino representation would help STEM fields appear more welcoming and would drive interest among younger Latinos to pursue STEM degrees and careers.
Inside Higher Ed: "Stronger Together" – Twenty research institutions that are also Hispanic-serving institutions have formed the Alliance for Hispanic Serving Research Universities with the goal of doubling the number of Hispanic doctoral students and increasing the number of Hispanic faculty at their institutions by 20% in the next eight years. Several founding members of the alliance are AAU institutions, including the University of Arizona; the University of Texas at Austin, the University of California, Irvine; the University of California, Santa Barbara; and the University of California, Santa Cruz.
---
Featured Research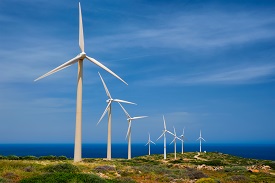 Inspired by Palm Trees, Scientists Develop Hurricane-Resilient Wind Turbines
Engineers at the University of Colorado Boulder are part of a multi-institution collaboration that is building hurricane-resilient wind turbines. The engineers have taken inspiration from palm trees to build light and flexible blades that bend instead of break in high winds.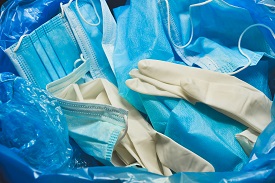 How a Knee
Replacement Impacts
the Planet
A knee replacement can produce nearly 30 pounds of waste, about half of which is biohazardous. In an effort to reduce waste, a team of researchers at the University of Pittsburgh is completing waste audits of surgical procedures and helping hospitals reduce or reuse materials used during surgery.