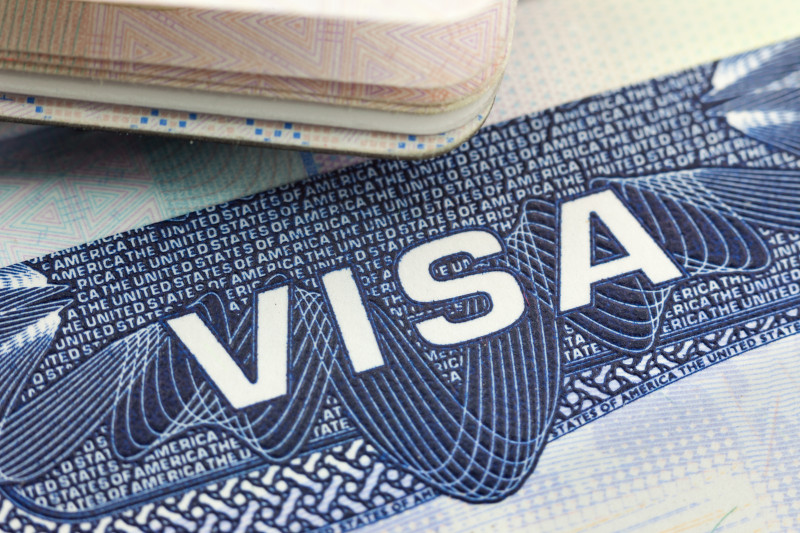 The America COMPETES Act Must Retain Provisions Designed to Attract and Keep International STEM Talent
Congress must ensure that the United States continues attracting and retaining people like Noubar Afeyan and Katalin Karikó.
Afeyan, born in Lebanon, came here on a student visa and earned his doctoral degree in biochemical engineering from the Massachusetts Institute of Technology in 1987. An H1-B visa enabled him to continue his stay and eventually become a U.S. citizen. He co-founded Moderna, the pharmaceutical company behind some of the COVID-19 vaccines that are protecting millions of people from this global pandemic.
The mRNA technology that Moderna and other companies use in their vaccines built on the work done at the University of Pennsylvania by the Hungarian-born and -educated Karikó, who's now senior vice president at BioNTech. Karikó migrated to the United States in 1985.
While the development of the COVID-19 vaccine was a global endeavor involving many talented individuals, immigrants played a significant role. If we are to tackle future pandemics and help solve some of the most pressing challenges currently facing the world and the United States, we need to make it easier for individuals earning their advanced STEM degrees to live and work in our country.
Earlier this year, the House passed the America Creating Opportunities for Manufacturing, Pre-Eminence in Technology, and Economic Strength (COMPETES) Act (H.R. 4521). The bill aims to boost American competitiveness by making strategic investments in scientific research, education, manufacturing, and other areas. Among its most important provisions are immigration measures that would help our country attract and retain international STEM talent and entrepreneurs.
Meanwhile, the Senate has passed a similar, but differing, bill; the chambers are currently preparing to enter into conference negotiations to reconcile the two sets of legislation. As they do, it is absolutely vital that Congress include provisions designed to retain and attract the talented immigrants who, throughout our history, have kept the United States at the forefront of scientific and economic innovation.
The COMPETES Act includes provisions that would exempt individuals with a doctoral degree in a STEM field from a qualified U.S. research institution, or an equivalent degree from a foreign institution, from annual numerical limits on green cards. Individuals who hold a STEM master's degree will also be exempt if they work in a field critical to U.S. national or economic security. In addition to the required processing fees, applicants would have to pay a $1,000 supplemental fee that would be used to fund scholarships for low-income domestic students in STEM. The House version of the COMPETES Act would also create a new visa for foreign entrepreneurs.
The U.S. immigration system currently places annual limits on the number of world-wide immigrant visas issued. In addition, it limits the total annual number of individuals from any country who can obtain a green card. These restrictions have caused massive backlogs for citizens of certain countries, including India and China, who often must wait more than a decade to obtain an employment-based green card.
International STEM graduates are vital to the American scientific and research enterprise and therefore vital to national security and competitiveness. Nearly half of all STEM master's and doctoral degrees earned in the United States are awarded to international students. Many of these students contribute to pioneering discoveries during their studies and go on to continue their work in key U.S. tech and healthcare industries upon graduation, bolstering our nation's competitiveness on the global stage. Many go on to become U.S. citizens.
These international scholars are also indispensable to our nation's defense; a new report from the Institute for Progress finds that "50% of the advanced STEM degree holders working in the defense industrial base are foreign-born," and that outdated immigration policies that make it difficult for advanced STEM degree holders to remain in the United States pose risks to our national security. Another report from FWD.us estimates that making it easier for international students to remain in the United States after graduation would boost the economy and help address the nation's growing talent shortages in STEM industries.
Our lack of action to make it easier to retain the world's brightest STEM minds is creating an opportunity for other nations. International student enrollment rates in the United States are declining, even as they rise in countries like Australia, Canada, and the United Kingdom. Meanwhile, China continues to outpace us in the number of STEM doctoral degrees granted. According to a study from Georgetown University's Center for Security and Emerging Technology, Chinese universities have been graduating more STEM doctorates than their U.S. counterparts since the mid-2000s. Based on current enrollment patterns, the report further finds, China "will produce more than 77,000 STEM PhD graduates per year compared to approximately 40,000 in the United States" by 2025.
The Senate's version of the COMPETES Act does not currently contain provisions for retaining international students and scholars. To meet this bill's stated goal – bolstering American competitiveness – the House-Senate negotiators must include these key incentives in the final package. Roll Call reports that lawmakers from both parties are open to including the immigration provisions in the House-passed bill.
While the targeted immigration provisions included in the COMPETES Act are not a substitute for wider immigration reform, they represent an incremental change that would help us strengthen our workforce and grow our economy by attracting the best and brightest students and scholars from around the world to our universities and then making it easier for these individuals to stay, conduct research, and start businesses in the United States. Congress must work together on a bipartisan basis to ensure that these provisions are retained in the final legislation.