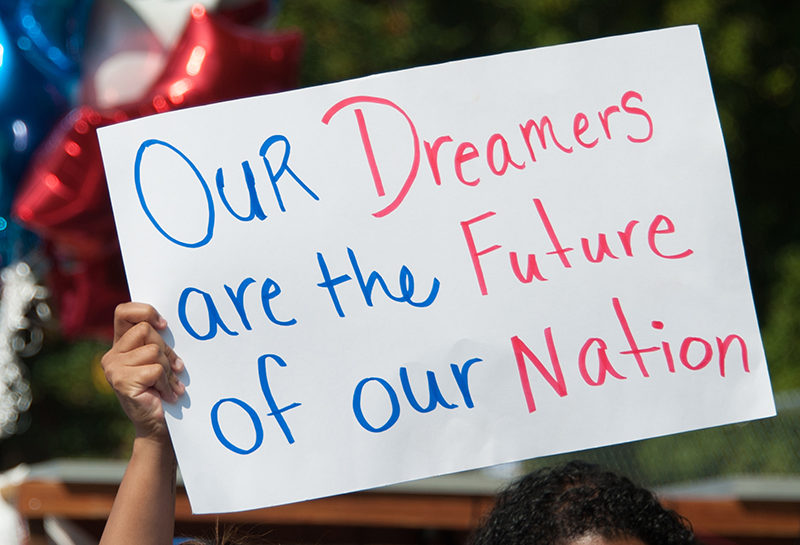 The Latest DACA Ruling Underscores the Cruelty of Failing to Pass a Permanent Solution for Dreamers

When I was president at Case Western Reserve University, a student – we'll call her "Anna" to protect her privacy – came to see me during my open office hours shortly after then-President Trump rescinded President Obama's Deferred Action for Childhood Arrivals policy. She urged me to do whatever I could to protect DACA students from being deported and from losing the chance to complete their undergraduate education. She was frightened about what might happen to her, to her fellow DACA students, and to their families.
Her fears were well-founded. Not only did the potential consequences of losing her DACA status include detention and deportation – and the family separation that would go along with it – but also the loss of authorization to work; the inability to renew her driver's license; and ineligibility for countless other benefits. Moreover, her loss of status would threaten her family members with similar consequences.
What struck me most deeply about Anna's predicament and those of her peers was its sheer cruelty. Imagine being a student from a family with very limited financial resources, working hard to fulfill your family's dreams by earning a degree from a top-tier university. College is stressful enough even for students from the most comfortable backgrounds; can you imagine studying for final exams while living in constant fear that, at any moment, forces far beyond your control could turn your dreams into a nightmare?
That nightmare was put on hold by the federal courts, which reinstated DACA. But that security was and is tenuous. On July 16, a federal judge in Texas ruled that the Department of Homeland Security did not have the authority to create DACA; he prohibited the agency from approving any new applicants for the program. While the ruling does not affect current DACA recipients, it freezes the approximately 81,000 first-time applications currently pending with United States Citizenship and Immigration Services.
The ruling once again makes clear that Congress must act to give people like Anna a path to citizenship. These young people are Americans in every way but immigration status, and they deserve a permanent solution that allows them to continue to live, study, and work in the United States without the constant threat of detention or deportation.
Roughly 350,000 of the 800,000 young people with DACA status are enrolled in high school or university studies – many of them at AAU member institutions. DACA participants are a subset of the estimated two million so-called "Dreamers," undocumented residents who were brought to this country by their parents or other family members.
AAU has long advocated for a permanent solution for DACA recipients and other Dreamers. Despite bipartisan support for such a plan, various roadblocks have prevented anything from passing both chambers of Congress. Currently, some Democrats are considering a plan to create a pathway for citizenship for Dreamers by including it in the proposed $3.5 trillion budget reconciliation package. It is unclear, however, whether that measure would survive parliamentary scrutiny.
The DACA policy was never meant to be permanent, and the Obama administration's expectation in establishing it was that Congress would pass something that would address the issue. It is long past time for Congress to end the torturous cruelty that this uncertainty inflicts on Anna and other students who come into their college presidents' offices, terrified, to beg for help. No student's fate should be left up to the uncertainty of the next court ruling or the changing priorities of different administrations.