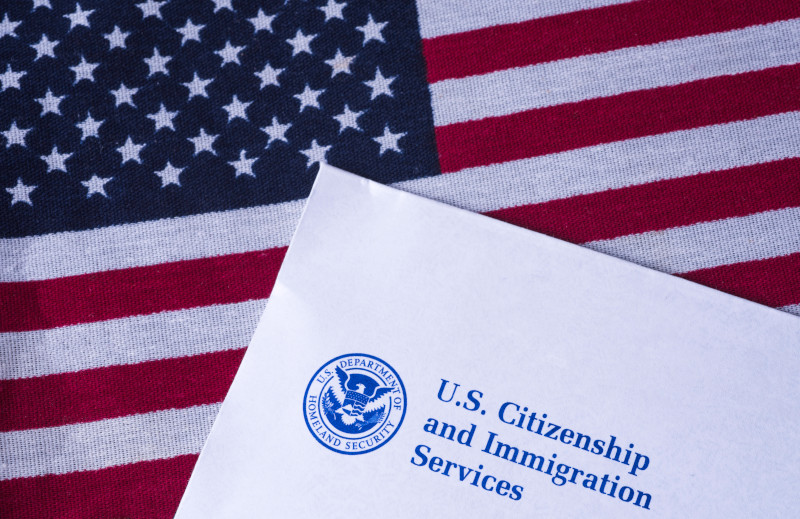 President Biden Has Taken Laudable Action on Immigration – But Congress Must Act Too

In his first month in office, President Biden has taken much needed executive actions to stabilize our nation's broken immigration system. He has strengthened the Deferred Action for Childhood Arrivals (DACA) program, ended the so-called "Muslim ban" on immigration and travel from certain countries, and begun a comprehensive review of Executive Branch immigration policies to reduce some of the administrative and legal burdens on lawful immigrants. While we applaud all of these actions, there are some problems the president cannot fix through executive action alone.
Fortunately, Congress now has a vehicle for implementing crucial, meaningful long-term immigration reform that will help us keep home-grown talent while continuing to attract the world's best and brightest scholars. The U.S. Citizenship Act of 2021, sponsored by Sen. Bob Menendez (D-NJ) and Rep. Linda Sanchez (D-CA), includes sweeping reforms that will make our immigration system more just and responsive to the needs of our economy.
For instance, DACA recipients deserve more certainty than executive actions can provide, and the legislation would create an expedited pathway to citizenship for them and millions of other migrants. President Obama established DACA in 2012 to allow undocumented immigrants brought here as children to study, work, pay taxes, and live as productive members of society without the constant risk of detention and deportation. Approximately 350,000 of the 800,000 individuals with DACA status are enrolled in high school or university studies – many of them at AAU member institutions.
Former president Donald Trump attempted to end DACA, but the Supreme Court,
in its Department of Homeland Security v. Regents of the University of California decision
, ruled that the administration made procedural errors in its effort to end the program. If the provisions of DACA are not codified into permanent law, future executive actions or court rulings could upend these protections. The fates of thousands of deserving young people should not be up to the shifting priorities of administrations or differing court rulings.
Likewise, permanent legislative solutions are needed for other immigration issues where there is broad bipartisan consensus. The U.S. Citizenship Act contains provisions that would help clear employment-based backlogs for H1-B visas, under which many of the world's most talented professors, researchers, postdoctoral fellows, and physicians come to the United States. Other provisions in the bill would help recapture unused visas, reduce visa wait times, and provide green card access to doctoral graduates in STEM fields.
A key part of the legislation would reform the F-visa program under which most international students travel to the United States. Currently, F-visa holders must prove that they have no intent to stay in the country after they complete their studies – an antiquated policy that discourages some of the world's best and brightest from choosing to study in the United States. Streamlining the visa process for international students and allowing them the ability to express interest in continuing to work here will give us a competitive advantage. Top international students who stay in the United States contribute immeasurably to our economy and our scientific enterprise after they complete their studies.
America's universities and our scientific enterprise are the envy of the world in large part because we have opened our borders to the world's greatest minds. Congress must do its part to help us maintain that academic, scientific, and economic leadership – and we are happy to work with Sen. Menendez and Rep. Sanchez as they move the U.S. Citizenship Act of 2021 forward.