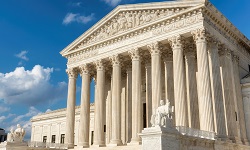 AAU President Says Supreme Court Should Uphold Universities' Ability to Encourage Diversity in Student Bodies
Earlier this week, AAU President Barbara R. Snyder issued a statement regarding the Supreme Court's decision to hear cases involving the ability of universities to take into account an applicant's ethnic background among other characteristics and factors in admissions decisions. "A university education in which one's fellow students all come from similar backgrounds is woefully incomplete and fundamentally flawed," she said.
The Supreme Court's decision to hear the cases calls into question the court's own 40-year precedent and "the responsibility of all colleges and universities in the United States to advance equity while providing the most intellectually stimulating environment possible for their own students," President Snyder said. She added: "We are reviewing these cases and will be proud to weigh in with the court in favor of universities' ability to prepare their own students for life in an ever-more-diverse world."
---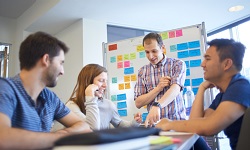 AAU Awards Funds to Five Campuses to Improve Effectiveness of Undergraduate STEM Teaching Evaluation
AAU has selected five STEM departments at our member universities to host demonstration projects in the evaluation of undergraduate teaching. Each of the following departments will receive $100,000 awards to develop better models for effectively evaluating STEM teaching in an equitable manner: Engineering Sciences at Dartmouth College; Chemical and Petroleum Engineering at the University of Kansas; Chemistry at Michigan State University; Biology at the University of North Carolina, Chapel Hill; and Chemistry at the University of Southern California.
Currently, teaching assessments in higher education are dominated by student evaluations, which are often imperfect indicators of effective teaching or the quality of student learning.  Despite wide recognition of problems with existing systems for the evaluation of teaching, there are few demonstrations of better alternatives. As our press release notes, the goal of this new AAU program is "to create, demonstrate, and disseminate better models for STEM departments to evaluate effective and equitable teaching that could be implemented at other AAU institutions and elsewhere."
More information about the proposed demonstration projects can be found here. The demonstration projects are made possible by a $570,000 gift to AAU from the Sarah Gilbert & Carl Wieman Charitable Fund. The projects are part of the AAU Undergraduate STEM Education Initiative, which was established in 2011 to influence the culture of STEM departments at research universities and to encourage faculty members to use teaching practices proven to maximize student learning and engagement in STEM.
---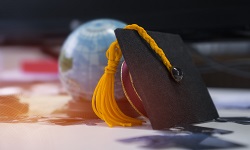 New FWD.us Report Says Retaining International Students After Graduation Could Help Address STEM Talent Shortages in the United States
A new report from FWD.us, a bipartisan organization advocating for immigration and criminal justice reform, estimates that creating the ability for international students to work permanently in the United States after graduation would significantly boost the economy and address crucial talent shortages in STEM-related industries.
The report finds that, while the United States still holds the competitive advantage in attracting international students, more students are choosing to study in other English-speaking countries. International student enrollment in the United States declined in 2019 for the first time in many years. Further, the report notes, the combined total of international students studying in Australia, Canada, and the United Kingdom is now 50% higher than the number of international students in the United States. (In 2015, the number of international students studying in the United States was the same as in the three countries combined.) U.S. immigration policies combined with the lack of a straightforward path for international students to live and work in the United States permanently after graduation, the report says, are critical contributing factors to the declining attractiveness of studying here.
Allowing international students – who earn nearly half of all STEM master's and doctoral degrees in the United States – to work after graduation would address critical STEM talent shortages in science, technology, and healthcare-related industries, which are facing a 5% or higher rate of unfulfilled job openings. According to FWD.us estimates, the U.S. economy "could expand by up to $233 billion over the next decade through these graduates' economic contributions if graduates could work permanently in the U.S."

ICYMI: President Snyder Welcomes New Policies to Attract and Retain International STEM Talent
Barbara's Blog: International Education Strengthens Us All
---
News of Interest
 
The Chronicle of Higher Education: New Carnegie Classification Will Reflect Social and Economic Mobility – Beginning in 2023, the Carnegie classifications will include a new category to reflect how well colleges and universities are contributing to "social and economic mobility while serving diverse students." The goal for the new system is to "better reflect the diversity of higher-education institutions and create incentives for colleges to fill equity gaps."
Nature: Huge Boost for U.S. Science Funding Inches Closer to Reality – Last week, the U.S. House of Representatives passed the America COMPETES Act, which authorizes billions of dollars for federal research agencies such as the National Science Foundation and the Department of Energy's Office of Science. Some worry, however, that the money provided in the bill will not materialize. "We should not repeat the error of the 2007 COMPETES legislation, where funding in the name of enhancing U.S. competitiveness was authorized, but never actually appropriated," said AAU Vice President for Science Policy and Global Affairs Toby Smith. "We need to do more than pay pure lip service to increase support for US science and innovation. We need to actually do it," he said.
The Philadelphia Inquirer: Confirmed as the Next U.S. Ambassador to Germany, Amy Gutmann Reflects on Nearly 18 Years as Penn's President – University of Pennsylvania President Amy Gutmann was confirmed this week as the U.S. ambassador to Germany. Gutmann has served Penn for 18 years as president and "her tenure at Philadelphia's largest private employer has been nothing short of extraordinary," says The Philadelphia Inquirer. During her time at Penn, Gutmann raised more than $10 billion; oversaw major construction projects; prioritized research and scholarship; and moved Penn to an "all-grants, no-loan financial policy." The university plans to dedicate a new data science building to Gutmann this fall.
The Hill: University of California, Irvine Receives $55M to Establish Depression Research Center – The estate of Audrey Steele Burnand, a noted California philanthropist, has given $55 million to the University of California, Irvine to establish the Noel Drury M.D. Depression Research Center focused on exploring the causes and treatment for depression. The university believes that this is the "largest philanthropic donation to a U.S. university to support research focused solely on depression."
Columbia Daily Tribune: Report Says University of Missouri System Has Annual Economic Impact of $6.5 Billion. Here Are 7 Key Factors – According to a new report, the University of Missouri System's economic impact on the state of Missouri is $6.5 billion. The report found that every dollar received in the system generated $15.49 in economic impact. The University of Missouri System includes the University of Missouri, an AAU member. The report assesses the economic impact of research conducted at the University of Missouri alone to be $1 billion.
---
Featured Research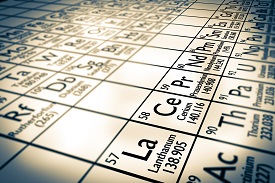 Rare Earth Elements Await in Waste
Rare earth elements, commonly used in electronic devices such as smartphones, are hard to extract from mined materials and hard to recycle. Now, researchers at Rice University report that they've developed a new method to extract rare earth elements from waste products that is greener than conventional methods.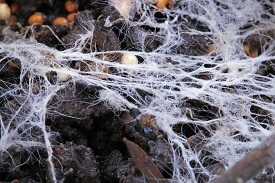 Can a Fungus Help Clean Up Lead-Contaminated Soil?
A legacy of heavy industry has left the soil in Buffalo contaminated with lead and other pollutants. With a grant from the Department of Housing and Urban Development, University at Buffalo researchers are working with community partners and others to explore whether fungal mycelium can be used to clean up the soil.