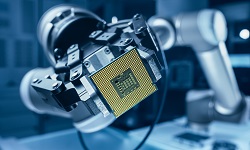 AAU President Welcomes House Introduction of America COMPETES Act
AAU President Barbara R. Snyder released a statement on Wednesday welcoming the introduction in the House of Representatives of the America Creating Opportunities for Manufacturing, Pre-Eminence in Technology, and Economic Strength (COMPETES) Act of 2022 (H.R. 4521). President Snyder called the bill "an important step toward reauthorizing the National Science Foundation (NSF), the Department of Energy's Office of Science, and other research and STEM education programs vital to sustaining our nation's leadership role in science and innovation."
According to a fact sheet released by House Democrats, the package "will accelerate U.S. production of critical semiconductor chips, strengthen the supply chain to make more goods in America, turbocharge our research capacity to lead the technologies of the future, and advance our global competitiveness, while supporting strong labor standards and human rights, among other key provisions." House Science, Space, and Technology Committee Ranking Member Frank Lucas (R-OK), however, issued a statement criticizing the package: "By combining competitiveness bills with partisan poison pills, H.R. 4521 undoes more than a year of bipartisan work by the House Science Committee to develop and pass comprehensive legislation to double investment in basic research." A section-by-section breakdown of the bill is available here, and President Biden's statement on the proposal is available here.
President Snyder expressed hope that the COMPETES Act will receive strong bipartisan support and move quickly to floor approval and then conference with the Senate-passed U.S. Innovation and Competition Act. "The legislation must also be accompanied by funding for the programs it authorizes to maintain U.S. preeminence in science, health, national security, and economic competitiveness," she said.
---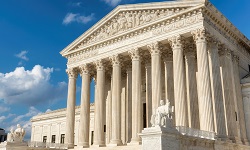 Supreme Court Agrees to Hear Harvard and University of North Carolina Cases on Race-Conscious Admissions
Earlier this week, the Supreme Court agreed to hear two cases involving race-conscious admissions policies at Harvard University and the University of North Carolina at Chapel Hill. The court consolidated the two cases and has allotted one hour for oral argument.
In both cases, lower courts found that the universities complied with previous Supreme Court rulings on the use of affirmative action in admissions practices. Students for Fair Admissions is the plaintiff in both cases and is alleging that the universities' admissions policies discriminate against white and Asian American students in favor of Hispanic and Black applicants. The group is asking the Supreme Court to overrule its own 2003 Grutter v. Bollinger decision and ban colleges and universities from considering race at all as a factor in admissions.
In November 2020, the 1st U.S. Circuit Court of Appeals ruled that Harvard's race-conscious admissions program did not violate Title VI of the Civil Rights Act of 1964. That court found that Harvard's "limited use of race" in admissions decisions passed "strict scrutiny" and that the university had "identified specific, measurable goals it seeks to achieve by considering race in admissions." AAU filed an amicus brief supporting Harvard in the case. Similarly, a federal judge ruled in October 2021 that the University of North Carolina's admissions policies that consider race "as one of many 'plus' factors" when evaluating a student's application enable the "educational benefits that flow from student body diversity" and were therefore constitutional.
An adverse ruling from the Supreme Court will threaten universities' ability to craft holistic admissions processes that are beneficial to students and that contribute to a high-quality education. As Harvard University President Larry Bacow said in a statement, "The Supreme Court decision to review the unanimous decisions of the lower federal courts puts at risk 40 years of legal precedent granting colleges and universities the freedom and flexibility to create diverse campus communities." AAU will monitor the Supreme Court case and will weigh in with an amicus brief in support of the defendants as it has in similar cases in the past.
---
FBI to Pull Back on the "China Initiative"
Yesterday, at the American Physical Society's annual leadership meeting, FBI Deputy Senior National Intelligence Officer Patrick Shiflett said that the bureau is shifting its strategy in how it approaches "China Initiative" cases. Unveiled by the Department of Justice in 2018, the China Initiative seeks to crack down on Chinese economic espionage in the United States and theft of trade secrets from American research labs and universities. According to the MIT Technology Review, however, the Justice Department has provided no set definition of what constitutes a China Initiative case and that "the initiative now appears to be an umbrella term for cases with almost any connection to China, whether they involve state-sponsored hackers, smugglers, or, increasingly, academics accused of failing to disclose all ties to China on grant-related forms." The initiative has drawn criticism for targeting researchers of Chinese heritage and for having a negative effect on the research environment and on international collaboration between researchers.
At the APS meeting, Shiflett said: "There's going to be less emphasis at the FBI on taking these cases to prosecution. And there's going to be more use of regulatory solutions." He said that the FBI and the Justice Department had taken the concerns expressed by the scientific and higher education community into account and are adjusting their strategy in response. "Your voices were heard," he said. AAU will continue to monitor developments on the China Initiative and will provide additional details as they become available.
---
TFAI Asks Congress to Complete FY22 Appropriations
The Task Force on American Innovation, of which AAU is a member, sent a letter to House and Senate appropriators encouraging them to "complete the FY22 appropriations process in a timely manner" and to avoid "any consideration of longer-term continuing resolutions."
The letter commended appropriators for the progress they have made in determining FY22 funding levels and encouraged them to use appropriations to "significantly increase our nation's investment in science and technology, to address national challenges and lead in international competition." With federal funding for research and development declining and with global competition rising, there is an "urgent need" for the federal government to recommit to science and technology research, the letter said. "The United States needs stable, continuous and robust funding for the agencies that help strengthen the U.S. economy, grow the U.S. workforce, and maintain U.S. leadership in science, technology and innovation," the letter noted.

ICYMI: AAU Urges Congress to Complete Final FY22 Appropriations and Build Back Better Act Provisions Important to the Government-University Research Partnership
---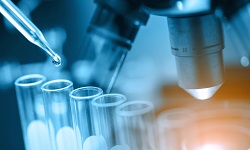 NSF Releases Report on Higher Education R&D Spending in FY20
The National Science Foundation released a report noting that, in FY20, academic institutions in the United States spent $86.4 billion on research and development. This was an increase of $2.7 billion compared to FY19, but the slowest rate of growth in spending since FY15. The report is based on data from the Higher Education Research and Development Survey sponsored by the National Center for Science and Engineering Statistics.
The report finds that the greatest source of funding for R&D at universities is the federal government, which provided $46.2 billion in FY20. Federal funding supported 53% of higher education R&D spending, a share that has steadily declined since 2011, when it was at 62% of total spending. The second largest source was institutions' own funding. Businesses, state and local governments, and nonprofit organizations also supported R&D spending at universities.
The report provides a list of top university research performers and notes that the top 30 institutions accounted for 42% of the total spent on R&D within the higher education sector in FY20. Of the 30 institutions listed in the report, 28 are AAU members. Johns Hopkins University leads the list at $3.11 billion.
FEATURED RESOURCE: The Government-University Partnership
---
News of Interest
 
U.S. News: Americans' Trust in Science Now Deeply Polarized, Poll Shows – A new poll shows a widening gap between Republicans and Democrats when it comes to trust in science and medicine. The General Social Survey, conducted by NORC at the University of Chicago, found that while 64% of Democrats say they have a "great deal" of confidence in science, only 34% of Republicans feel the same way.
The Washington Post: Drop in College Enrollment Threatens to Cause Long-Term Economic, Social Consequences – Fewer Americans are going to college. This could have a long-term effect on the economy and the labor market as well as on future tax revenue and societal health.
Inside Higher Ed: Fewer Students See Freedom of Speech as Secure – The Knight Foundation surveyed 1,000 students enrolled in any kind of higher education institution and found that, while 84% believe that free speech is critical to American democracy, only 47% believe their freedom of speech rights are secure. Further, 65% of the surveyed students said that their institutions stifle free expression on campus.
The News & Observer: $25M Gift to Start Triple Negative Breast Cancer Center – An anonymous donor has given $25 million to the Lineberger Comprehensive Cancer Center at the University of North Carolina at Chapel Hill to support research on a highly aggressive form of breast cancer that disproportionally affects Black, Latina, and young women.
The Washington Post: Delayed Vote on Pell Grant Increase Could Disrupt College Financial Aid Offers – Congress's delay in finalizing the FY22 budget has also put on hold a proposed $400 increase to the maximum annual Pell Grant. Many colleges and universities worry that the uncertainty regarding the maximum award amount will prevent them from providing students with a clearer picture of the financial aid available to them for the next academic year.
Inside Higher Ed: Dartmouth President to Step Down in 2023 – Dartmouth College President Philip J. Hanlon will step down in June 2023. Hanlon joined Dartmouth in 2013 and is the college's 18th president.
---
Featured Research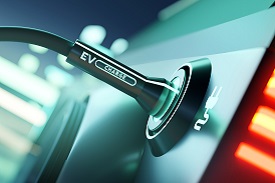 1,000-Cycle Lithium-Sulfur Battery Could Quintuple Electric Vehicle Ranges
Researchers at the University of Michigan have engineered a lithium-sulfur battery that has five times the capacity of standard lithium-ion batteries used in electric cars and that can be charged and discharged up to a thousand times.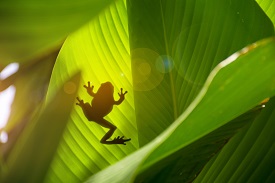 Scientists Regrow Frog's Lost Leg
Scientists from Tufts University and Harvard University were able to regrow a frog's lost leg by applying a five-drug cocktail in a silicone dome sealed over the stump; the regrown leg was almost fully functional. The scientists plan to test the treatment on mammals next.