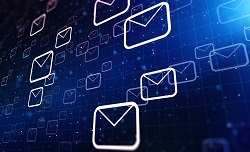 Public Sign-Up Now Available for Leading Research Universities Report
Members of the public can now sign up for the Leading Research Universities Report. Delivered every Friday afternoon, the Leading Research Universities Report contains news about higher education issues and about how America's leading research universities are transforming lives through education, research, and innovation. Anyone can sign up for the newsletter by visiting AAU's website.
Help us spread the word by sharing the sign-up link on social media, or by forwarding this e-mail to someone you know.
---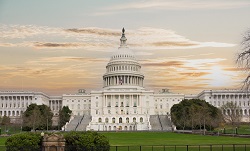 House and Senate Leaders Announce Conference Committee Members for Pending Competitiveness Legislation
House and Senate leaders announced the names of the members of Congress who will participate in conference negotiations over the House-passed America COMPETES Act of 2022 (H.R. 4521) and the Senate-passed United States Innovation and Competition Act (S. 1260). House Speaker Nancy Pelosi (D-CA) announced the Democratic representatives who will participate in the conference negotiations, while Senate Majority Leader Chuck Schumer (D-NY) announced the Democratic senators who will participate. House Minority Leader Kevin McCarthy (R-CA) announced the Republican representatives and Senate Minority Leader Mitch McConnell (R-KY) announced the Republican senators who will confer with their counterparts from the other party and chamber to meld the two similar, but differing, pieces of legislation.
Punchbowl News reports that the large number of conferees (more than 90) could complicate conference negotiations because of each member's "competing interests and priorities." Punchbowl also reports that "conferences between the House and the Senate are relatively rare these days" and, in this instance, will face further difficulties because of divisions between House Republicans and Democrats.
Earlier this year, AAU sent a letter to congressional leaders outlining our research and higher education priorities for the pending legislation. The letter urged that conference negotiations prioritize provisions in the bills that would bolster U.S. leadership in global science and innovation and eliminate any provisions that would impede our ability to accomplish that goal. AAU also asked Congress to reach a bipartisan agreement quickly and to provide the requisite appropriations to effectuate the policies and programs authorized in the final legislation.
---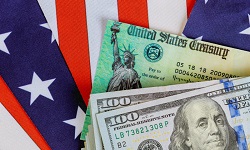 AAU Makes Budget Recommendations for Federal Agencies and Programs Vital to the Government-University Partnership
Each year, AAU provides briefs with recommendations and justifications for federal investments in student aid programs and scientific research conducted at America's universities. Increased investments in federal agencies and programs vital to the government-university partnership are critical to improving Americans' health, growing our economy, and strengthening national security. AAU's FY23 recommendations and briefs for the following agencies and programs are now available:
Funding briefs for additional agencies and programs will be posted next week on the FY23 Funding Briefs page.
---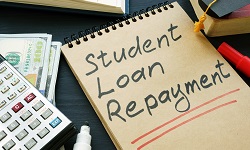 Student Loan Payment Pause Extended Through August 31, 2022
The Department of Education announced earlier this week that it has extended the pause on student loan repayment, interest, and collections through August 31, 2022. "During the extension, the Department will continue to assess the financial impacts of the pandemic on student loan borrowers and to prepare to transition borrowers smoothly back into repayment," ED stated in its press release. The pause was scheduled to expire on May 1, 2022.
In addition, ED is also providing all borrowers with paused loans a "fresh start" on repayment "by eliminating the impact of delinquency and default and allowing them to reenter repayment in good standing." This means that student loan borrowers who fell behind on payments before the pandemic and went into default will have their accounts restored to good standing.
---
Senate Confirms Laurie E. Locascio to Lead NIST
Yesterday, the Senate confirmed Laurie E. Locascio as the Department of Commerce's under secretary for standards and technology, a role in which she will direct the National Institute of Standards and Technology.
Locascio is currently vice president for research at the University of Maryland, College Park and the University of Maryland, Baltimore. She's also a professor in Maryland's Fischell Department of Bioengineering and a professor (secondary) in the Department of Pharmacology at the University of Maryland School of Medicine. She previously worked at NIST as acting principal deputy director and associate director for laboratory programs. In that NIST capacity, she led internal scientific research and laboratory programs across two campuses in Maryland and Colorado.
---
News of Interest
 
The Washington Post: University of Maryland Will Temporarily House Afghan Refugees – The University of Maryland will house 25 Afghan refugees on its College Park campus for up to a year. The refugees include individuals who were evacuated from Afghanistan and who served as interpreters, drivers, or cultural advisers for American forces and officials stationed there. "We look forward to providing on-campus housing and being good neighbors to Afghan families," said University of Maryland President Darryll J. Pines. "They are U.S. allies who have braved a terrifying situation, and we are happy that we can offer them a welcoming community as they seek permanent housing," he added.
Los Angeles Times: USC Gives Honorary Degrees to Japanese American Students Who Had Education Cut Short Amid WWII – Last week, University of Southern California President Carol Folt awarded honorary degrees posthumously to 33 Japanese American students whose education at USC was derailed due to the incarceration of individuals of Japanese descent during World War II. Most students who were incarcerated were unable to re-enroll at USC or get transcripts to transfer elsewhere. USC also dedicated a rock garden on campus to honor second-generation Japanese American students.
AG Week: University of Minnesota Out to Create New Era of Ag Research – The University of Minnesota is spearheading a $220 million project to advance agricultural research in Minnesota. The Future of Advanced Agricultural Research in Minnesota (FAARM) will take a "one-health" approach to solving problems related to food and agriculture. The approach will integrate "soil health with plant health, animal health and human health," said University of Minnesota College of Food, Agricultural and Natural Resource Sciences Dean Brian Buhr.
The Charlotte Observer: UNC Chancellor: How Rivalries Like Ours with Duke Make NC Better – University of North Carolina at Chapel Hill Chancellor Kevin Guskiewicz writes about how the Duke-UNC rivalry on and off the basketball court makes North Carolina "a better and richer place." According to Guskiewicz, sports builds community and creates a sense of belonging and shared investment in the universities among the people of North Carolina. In addition, he writes, the universities also compete to "recruit the best researchers" and do innovative science. Undoubtedly, all of North Carolina benefits "from our two world-class institutions motivating each other to be better, aim higher – and work together," he writes.
Des Moines Register: Opinion: A Historic 1942 Scientific Achievement at Iowa State Resonates Today – In 1942, Harley Wilhelm, an Iowa State University chemistry professor, developed a process that had eluded many others to produce the pure uranium needed to build the first atomic bomb. Wilhelm's story, writes Iowa State University President Wendy Wintersteen, is relevant to the university's "focus today on innovation that addresses the most pressing challenges we face." Iowa State scientists, she writes, are continuing to do cutting-edge research that would benefit greatly from swift passage of the pending competitiveness legislation in Congress. "ISU needs this kind of crucial investment to continue to grow the nation's economy, create jobs, maintain national security and solve societal challenges," she writes.
---
Featured Research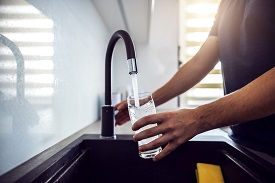 Uranium Detectable in Two-Thirds of U.S. Community Water System Monitoring Records
Columbia University researchers evaluated metal concentrations in community water systems in the United States and found that 63% had detectable levels of uranium. Metal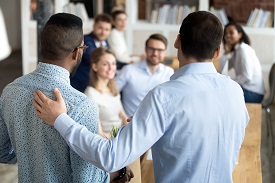 New Colleagues May Be Treated Differently Depending on Attractiveness, Gender
A new Pennsylvania State University study found that team members in a workplace may support or challenge a new coworker differently based on the newcomer's attractiveness and gender. Researchers say the results demonstrate the need for managers to develop interventions in order to combat potential discriminatory actions.