Each year, AAU provides budget recommendations for federal investments in student aid programs and scientific research conducted at America's universities.
 
Without sustained federal investment growth, our country will miss out on groundbreaking innovations, new cures for diseases, and inventions that create new industries. Read AAU's budget recommendations for the federal agencies and programs that are vital to the strength of the government-university partnership that fuels our economy, creates jobs, strengthens national security, and improves health.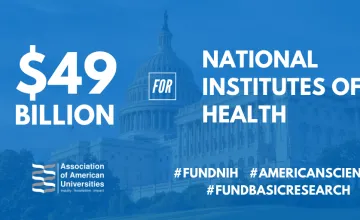 AAU urges Congress to provide at least $49 billion for the National Institutes of Health in FY23. NIH contributes to American economic growth and productivity and expands biomedical knowledge by funding cutting-edge research and cultivating the biomedical workforce of today and tomorrow.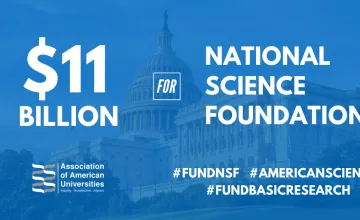 AAU urges Congress to provide at least $11 billion for the National Science Foundation (NSF) in FY23. The NSF is the cornerstone of America's basic research enterprise.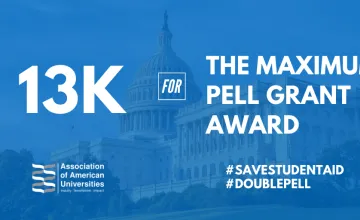 Federal student aid is an essential element in the nation's economic growth and prosperity, enabling low- and middle-income students to attend college and current workers to retrain for new careers.