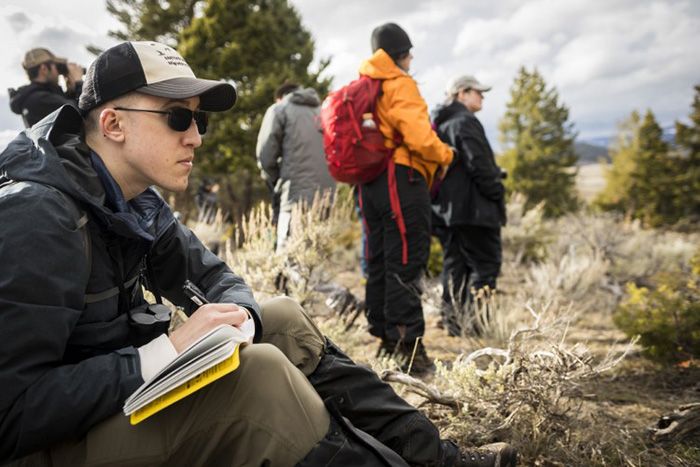 In late May 2017, the students reconvene in Anderson Hall on the UW campus. They've spent weeks preparing presentations that demonstrate how research in Yellowstone is relevant to Washingtonians.
One group of students from the course has analyzed how human roads and trails affect the hunting habits of wolves and cougars, and what this might mean as our state's wolf population continues to recover and expand. Another group has looked at the dining habits of scavengers such as ravens, eagles and bears, making predictions about how those populations might fluctuate as wolf populations grow — and what the effect of climate change might be on scavengers' diets.
A third group has studied bison migration inside and outside Yellowstone, as well as the complexities, worries and politics involved.
Junior Hannah Booth's big takeaway is that, whether it's about wildlife management in Yellowstone or here in Washington, "There's room for education on both sides of any conservation debate."
This education includes UW students. During their week in the wild, they explored Yellowstone's plateaus and valleys alongside scientists. They studied the varied landscape of the region's wildlife management policies. And they gathered data themselves, demonstrating that what they've learned in America's oldest national park can inform the work they do back at the UW — and in their future careers in wildlife management.
Home ● On the Trail of Cougars ● Following Elk, Gathering Data ● Ravens in Search of a Meal ● Finding Common Ground ● Through the Eyes of Students