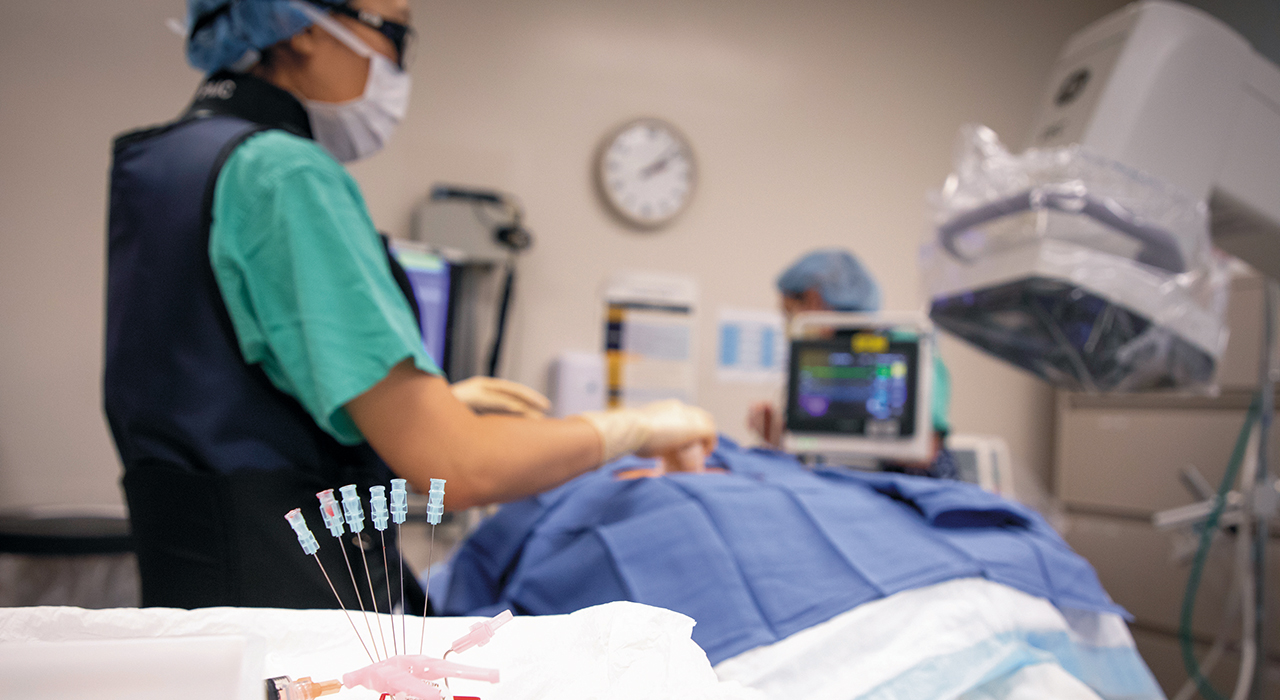 Wesley Watson spent 18 years finishing concrete, then another 19 as a contractor — all the while beating up his body to the point of endless pain
To cope, he got in the habit of taking hydrocodone, or Norco, at 10 a.m. and again at 3 p.m. every day just to get the work done.
In 2017, Watson was hit with a type of blood cancer and related spine fractures so excruciating that he wanted to die. That's when doctors added a prescription for long-release morphine to the mix.
Warring Khushwinder, an engineer at Intel, was diagnosed with multiple myeloma in 2018 and was treated aggressively with radiation and chemotherapy. The treatments were effective in bringing the disease under control. But within weeks after treatment his feet were burning, and his hands felt like they were being shocked with electricity. Doctors gave him high doses of morphine.
The drug caused constipation and insomnia, and Khushwinder could no longer work.
Fearful of addiction, neither of these men wanted to be on morphine — or any opioids, for that matter. Both needed help. They found it with David Copenhaver, a UC Davis Health pain specialist. Cancer pain, especially when faced by someone with an existing opioid dependence or addiction, can be especially tricky to treat. Until recently, it rarely figured into an overall cancer treatment plan, said Copenhaver, chief of the Division of Pain Medicine. He runs a pain clinic for cancer patients at the UC Davis Comprehensive Cancer Center and has done research on the guidelines disparity.
"It's not part of any guidelines," Copenhaver said. "It's an existential moment being afflicted with cancer, so there are a lot of reasons we don't talk about it."
One is that many patients report that their cancer pain is not treated well enough, so doctors may not consider addiction risk when prescribing pain relieving medicine for them. Another is that giving pain relief to patients, especially those who are not expected to survive their disease, is the compassionate approach, regardless of the potential for abuse or addiction.
Many types of cancer pain
Pain in cancer patients can be caused by the tumor itself, pressing on a nerve or organ, for example. It also can be a side effect of treatment, such as in nerve pain after high doses of chemotherapy, or after surgery to remove tumors.
Cancer patients in pain fall into three groups:
People whose cancer is more like a chronic disease and is well treated, but who should be offered safer, longer-term approaches to pain.
Cancer survivors who are still being monitored and need to be weaned from opioid therapy.
People with active disease but who have a history of opioid dependence, aberrancy or addiction.
Each of these can pose big challenges, Copenhaver said.
New non-opioid treatments available
Even without specific opioid prescription guidelines for cancer patients, Copenhaver uses various pain treatment strategies. These range from blocking nerves and stimulating the spinal cord to injecting steroids and prescribing new drugs that work well against pain but do not lead to addiction.
For Watson's painful fractures, Copenhaver periodically injected steroids into the facet joint in his spine. The facet joint can be the source of severe pain when the vertebra collapses.
"It works pretty good for me," Watson said. "The first time, it lasted six months."
But after several injections over two years, the pain relief didn't last nearly as long.
"It's constant now," he said in June. "It's sharp pain. I can't even bend over. It's throbbing, shooting pain. Sometimes it's hot, pins-and-needles pain."
Ending pain gives cancer patients hope
Determined to avoid becoming an addict, Watson resisted asking for additional opioid medicines. Instead, he was banking on another approach. For this, doctors use a small radiofrequency probe with a heating element to block the silk-like fibers that send sensation to the joints and help the spine move.
"This is an old treatment for a new application," Copenhaver explained. "Sometimes patients are too frail for other procedures like surgery. This is a low-risk, high-yield approach."
The procedure can give patients relief for up to two years.
"We are able to cut the telephone line that communicates pain from the facet joint to the rest of the body," Copenhaver said. "And we are able to reduce the opioid therapy."
In July, Copenhaver's team tested the pain reduction method during a procedure in which they used a needle, guided by an X-ray, to block the nerve. In both cases, Watson felt immediate relief, making him an excellent candidate for the actual radiofrequency probe procedure, which he had in early August. He was looking forward to an end to the debilitating pain, so he can enjoy the time he has, whether it's tending to the tomatoes in his garden or doing odd jobs around his property.
After the procedure, Watson reported a 65% improvement in his pain overall, and a 100% improvement at night when he goes to bed. He said that while activities that last 20 or 30 minutes still cause pain, the pain in his lower back and legs is more tolerable.
"Hopefully, the relief will last for the time I have left," he said. "That would be great."
From wheelchair to walking barefoot in India
When Copenhaver first met Khushwinder, he said, "he was in a wheelchair, crying. He suffered from severe neuropathic foot pain so pronounced he couldn't function. But opioids made him so confused he couldn't manage in daily life."
A member of the Sikh faith, Khushwinder said he tries to keep his body pure and free of intoxicants.
"I am the kind of guy who doesn't drink alcohol. I don't eat meat, no eggs, nothing. Having an addictive medicine and side effects would worry me over time," he said.
Copenhaver thought Khushwinder was an excellent candidate for nonaddictive alternatives. He had three in mind: gabapentin, which treats nerve pain; buprenorphine, a partial opioid that has far less risk of addiction and associated cognitive impairment, constipation, sedation and nausea; and oral ketamine, a potent nerve agent that was used as an anesthetic during the Vietnam War.
Copenhaver explained that ketamine can be abused but that under surveillance can be used effectively.
"It helped him in the worst time of his pain after he had received chemotherapy," Copenhaver said. "Slowly, as he felt better, he could taper off it."
For Khushwinder, the medications have worked.
"With the pain I couldn't move," Khushwinder said. "I need to move so my cancer does not grow. Until I took the medication there was no cure. Having this new medication, things are improving."
Last summer, Khushwinder left his wheelchair at home and traveled to India, where he visited the gleaming Golden Temple of Amritsar, leaving his shoes and socks behind at the door.
"I had to walk a half mile and I was able to do that," he said. "I push myself, but I have my quality of life back."
This content was originally posted by the University of California, Davis.