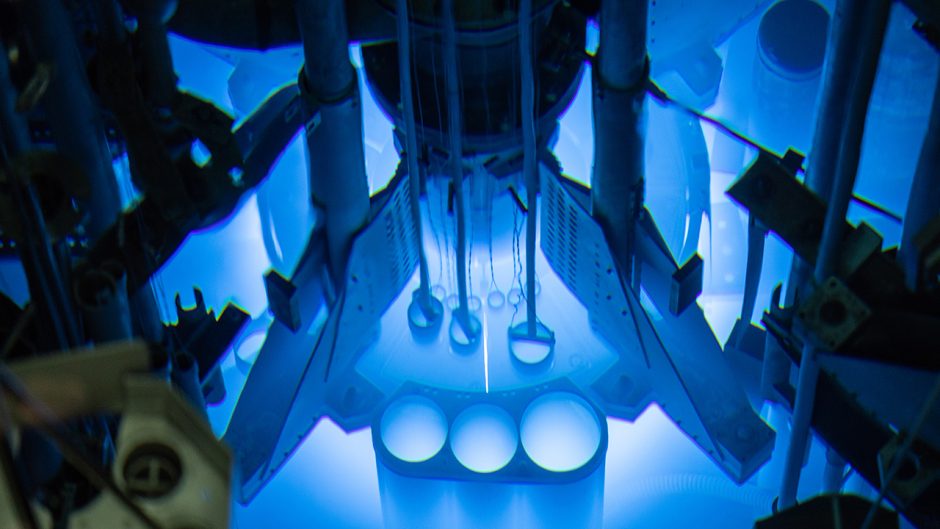 If approved, the new proprietary no-carrier-added lutetium-177 process will expand MURR's production of cutting-edge radioisotopes used in lifesaving cancer treatments.
As part of the University of Missouri's rich history of research, including the production of medical isotopes for lifesaving treatments, the MU Research Reactor (MURR) has reached a significant milestone on its path to production of no-carrier-added lutetium-177 (NCA Lu-177), a highly pure radionuclide, with the submission of a Drug Master File to the U.S. Food and Drug Administration (FDA) on May 31, 2023. Lutetium-177 is the active pharmaceutical ingredient in two targeted radioligand therapies commercially produced by Novartis.
"This submission marks a major step forward for MURR and we are excited for our continued collaboration with Novartis," said Michael Williams, chair of the University of Missouri Board of Curators. 
"MU's renowned nuclear research and manufacturing breakthroughs are bringing unique, lifesaving treatments to patients around the world," said Mun Choi, president of the University of Missouri.
MURR will commercially produce NCA Lu-177 under an exclusive multi-year supply agreement with Novartis. MURR has provided carrier-added Lu-177 — lutetium Lu-177 which, due to its production process, contains an additional lutetium isotope — to the company since 2017 and plans to begin supplying the new NCA Lu-177 later this year, pending FDA approval.
"This milestone is a big accomplishment for the MURR staff and will soon benefit cancer patients around the world," said Matt Sanford, interim executive director at MURR. 
The MU Research Reactor is currently the sole producer in the United States of Lu-177 for cancer treatment and research and will soon also be the sole producer of NCA Lu-177. Researchers at MU first identified the potential of the lutetium isotope as a treatment for cancer nearly 25 years ago, and the university has been instrumental in research and the development of lutetium since that time. 
This story was originally published by the Missouri University on June 23,2023.