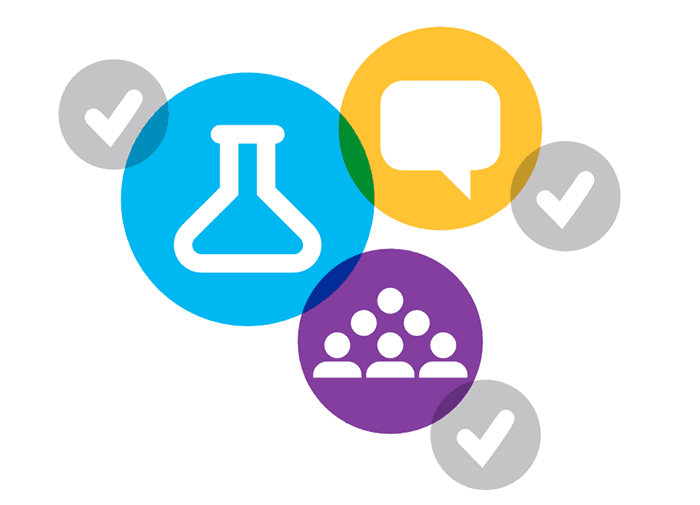 More can be done to value and reward effective teaching at research universities according to a report released today by the Association of American Universities (AAU) and the Cottrell Scholar program of the Research Corporation for Science Advancement (RCSA) - Aligning Practice to Policies: Changing the culture to recognize and reward teaching at research universities.
Michael Dennin, Zachary Schultz, Emily Miller and their co-authors write that to improve the quality and effectiveness of undergraduate STEM education, universities must develop specific recommendations and guidance to value, assess, and reward teaching innovations and improvements. "Universities want to see their students succeed, but the metrics commonly used to assess and reward teaching do not necessarily promote student learning," they argue.
The report concludes universities must more effectively align practices for assessing undergraduate teaching with stated institutional policy priorities. To accomplish this, the authors say that research universities need to create an environment where the continuous improvement of teaching is valued, assessed, and rewarded at various stages of a faculty member's career and aligned across the department, college, and university levels.
The report highlights innovative efforts at the University of California, Irvine; University of Colorado, Boulder; and University of Kansas. Each of these institutions is being supported by AAU's Undergraduate STEM Education Initiative, which has been supported by The Leona M. and Harry B. Helmsley Charitable Trust, the National Science Foundation, and the Northrop Grumman Foundation.
Dennin, a Cottrell Scholar, is professor of physics and astronomy and vice provost for teaching and learning, University of California, Irvine.  Schultz, a Cottrell Scholar, is associate professor of chemistry and biochemistry, University of Norte Dame. Miller is associate vice president of policy at AAU and director of AAU's Undergraduate STEM Education Initiative. The other authors are Cottrell Scholars Adam K. Leibovich, University of Pittsburgh; Andrew L. Feig, Wayne State University; James D. Martin, North Carolina State University; Michael Hildreth, University of Norte Dame; Mark Moldwin, University of Michigan; and Lynmarie Posey, Michigan State University as well as  Noah Finkelstein, University of Colorado Boulder; Andrea Follmer Greenhoot, University of Kansas; Diane O'Dowd, University of California, Irvine; and Tobin L. Smith, vice-president for policy at AAU.
---
About AAU
Founded in 1900, the Association of American Universities comprises 62 distinguished institutions that continually advance society through education, research, and discovery. Our universities earn the majority of competitively awarded federal funding for academic research, are improving human life and wellbeing through research, and are educating tomorrow's visionary leaders and global citizens. AAU members collectively help shape policy for higher education, science, and innovation; promote best practices in undergraduate and graduate education; and strengthen the contributions of research universities to society. Follow AAU on Twitter, on Facebook and on Linkedin.
About RCSA
Founded in 1912, Research Corporation for Science Advancement (www.rescorp.org) is the second-oldest foundation in the United States and the oldest foundation for science advancement. RCSA is a major funder of scientific innovation and of research in America's colleges and universities. The RCSA Cottrell Scholar program develops outstanding teacher-scholars who are recognized by their scientific communities for the quality and innovation of their research programs and their academic leadership skills. Follow RCSA on Facebook.