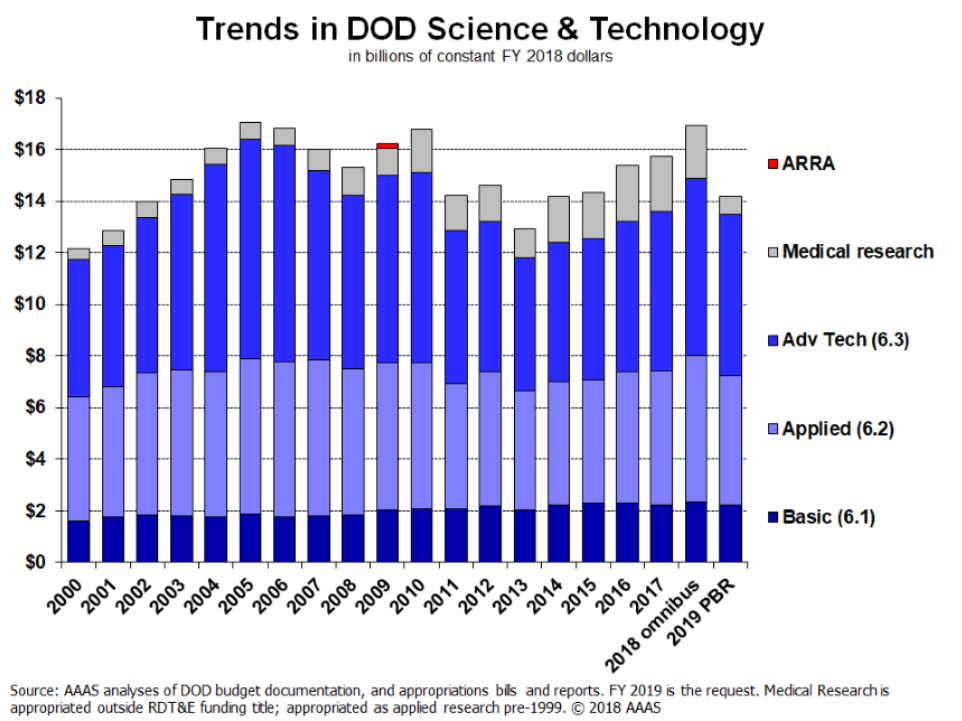 AAU urges Congress to provide at least $2.436 billion for Department of Defense (DOD) 6.1 basic research in FY19.
DOD 6.1 basic research programs help train the next generation of U.S. scientists and engineers. Research grants and contracts support not only cutting -edge research, but also graduate research assistantships. Undergraduate scholarships and graduate fellowships funded by the National Defense Science and Engineering Graduate (NDSEG) Fellowships program help attract and retain top U.S. citizens for study in fields vital to addressing national security challenges.
AAU also recommends Congress invest $3.438 billion in the Defense Advanced Research Projects Agency (DARPA). Historically, DARPA invests in high-risk, high-reward research that leads to extraordinary technological advances with both military and civilian applications, like the Internet and GPS.