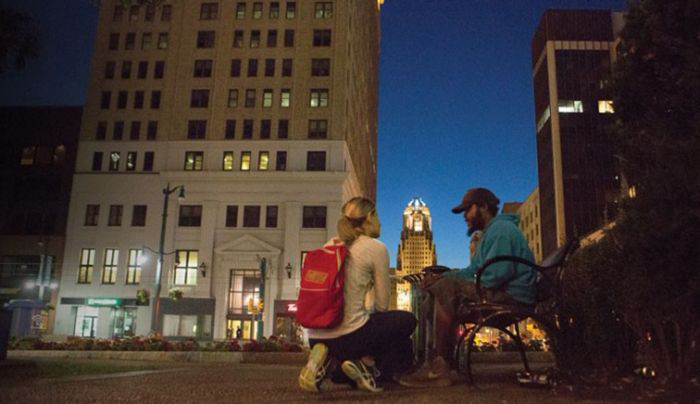 UB HEALS (Homeless health, Education, Awareness and Leadership in Street medicine) seeks to address the unique medical and psychosocial needs of the homeless population while providing a valuable educational experience for medical students.
Two nights a week, medical students and faculty, in partnership with social workers and registered nurses from the Matt Urban Hope Center, travel on foot or by van to participate in direct street outreach to the homeless population.
The teams are equipped with backpacks of basic medical gear, snacks, blankets and other necessities. When interacting with individuals, teams encourage them to take advantage of available medical services and social services, with the goal of helping them get off the street.
UB Heals was originally published on the University at Buffalo website.