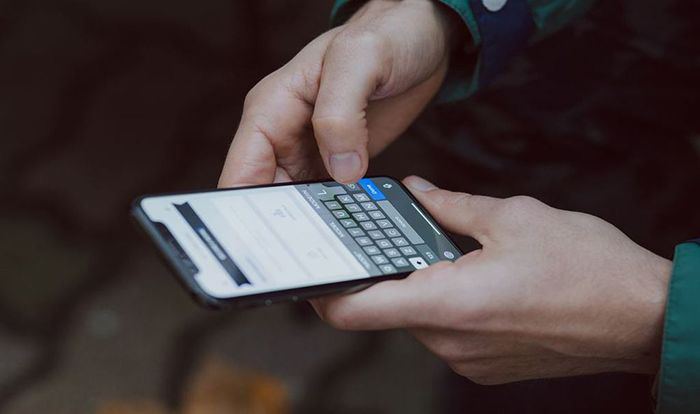 A Michigan State University College of Human Medicine psychiatrist has found that most patients with schizophrenia spectrum disorder are willing to use a smartphone application to help manage their symptoms, including after regular clinic hours.
"Individuals with serious mental illness can and do interact frequently with a mobile health app that provides added support to help them manage their illness," said Eric Achtyes, associate professor of psychiatry and director of the Division of Psychiatry and Behavioral Medicine.
The app FOCUS is not intended to replace clinicians, Achtyes said, but is "meant to fill in those gaps" when professional help is not readily available.
His six-month study, published in the journal Schizophrenia Research, included 367 patients across 10 national sites, who were given the smartphone app to use within 60 days of their release from the hospital. This period of time is particularly high risk for relapse and re-hospitalization.
Patients used the app 75,447 times and nearly half of those logins were initiated by study participants. About one-quarter of the total logins were self-initiated on evenings, weekends or holidays, when professional help from a clinic may have been more difficult to access.
Each patient was prompted up to three times a day, offering tips on managing their symptoms in five areas: medications, mood, social, sleep and voices. The patients could also log into the app as often as needed.
According to Achtyes, who also serves as a staff psychiatrist at Pine Rest Christian Mental Health Services in Grand Rapids, Mich., FOCUS could especially be useful to patients in underserved areas, where psychiatric help is not readily available. He indicated that minority patients, who often live in these areas, used the app just as frequently as Caucasians. He also was surprised to see that older patients logged in more frequently than younger patients, a group usually considered more tech savvy.
"We've now found a way that is acceptable for people from all sorts of backgrounds to get help," Achtyes said. "This whole field of technological support for illness management is in its infancy, and we are still learning how best to use it."
A follow-up study, using a revised version of the app licensed to Pear Therapeutics, is being planned that will include voice and video to help those with lower levels of education and literacy.
"I am hopeful that revised versions will be widely available in the not-too-distant future," Achtyes said.
FOCUS was developed by Dror Ben-Zeev, a professor at the University of Washington. Zhehui Luo, a College of Human Medicine associate professor in the Department of Epidemiology and Biostatistics, analyzed the study's data, and Brandi Burke, a recent College of Human Medicine graduate, also worked on the study.
Schizophrenia Patients More Willing to Manage Symptoms Using Smartphones was originally published on the Michigan State University website.