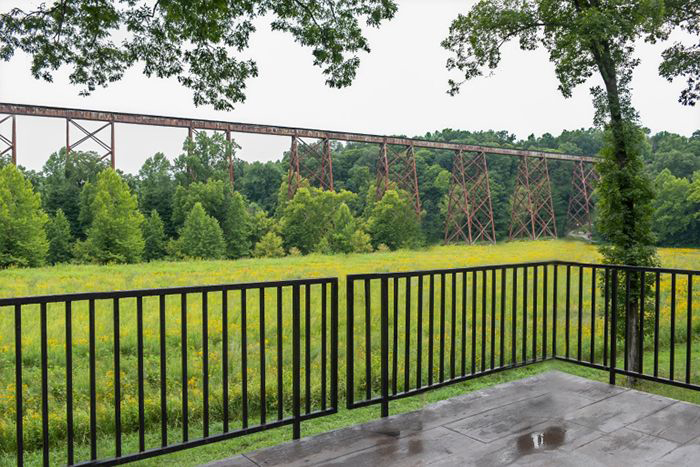 The Indiana University Center for Rural Engagement has selected Greene County as its community partner for the Sustaining Hoosier Communities initiative, with plans to address more than a dozen community-identified projects during the 2019-20 academic year.
Through Sustaining Hoosier Communities, the IU Center for Rural Engagement connects faculty and students at IU Bloomington with rural Indiana communities to partner in the formation, leadership and development of projects that address health and wellness, community resilience and quality of place. The center matches faculty, students and university resources to create a team that works together to achieve the community's vision.
"We are enthusiastic about partnering with Greene County, a community with many assets including natural landscapes, exciting recreational and arts offerings, close-knit small towns and cities, new innovative opportunities, and an energized leadership base," said Kerry Thomson, executive director of the IU Center for Rural Engagement. "The community and Indiana University partnership will be energetic and productive during the coming year."
Several towns and cities comprise Greene County, including Bloomfield, Linton, Jasonville, Stockton, Switz City and Worthington. Residents and tourists alike enjoy the recreational and cultural resources of Greene County, home to Goose Pond Fish and Wildlife Area, Greene-Sullivan State Forest, Redbird State Riding Area, Shakamak State Park, Shawnee Theatre, Sculpture Trails Outdoor Museum and the Linton Freedom Festival, which features the largest Independence Day parade in Indiana. Naval Surface Warfare Center Crane and WestGate at Crane Technology Park are large economic drivers in the area, and the newly completed portion of Interstate 69 has added a major transportation thoroughfare.
"I am delighted that Greene County and the IU Center for Rural Engagement will partner on this initiative," said Cheryl Hamilton, executive director of the Linton-Stockton Chamber of Commerce. "Our community looks forward to sharing its ideas and working toward its goals for the future."
The Center for Rural Engagement and the Greene County community will hold a planning session from 6 to 7:30 p.m. Wednesday, Jan. 23, to discuss project ideas and goals. The public is invited and encouraged to attend this session, which will take place at the Greene County 4-H Fairgrounds' Green Crop Services meeting room. For more information about the meeting, email [email protected] or call 812-855-9297.
The IU Center for Rural Engagement improves the lives of Hoosiers through collaborative initiatives that discover and deploy scalable and flexible solutions to common challenges facing rural communities. Working in full-spectrum community innovation through research, community-engaged teaching and student service, the center builds vision, harnesses assets and cultivates sustainable leadership structures within the communities with which it engages to ensure long-term success.
Greene County joins IU Center for Rural Engagement's Sustaining Hoosier Communities initiative was originally published on the Indiana University website.