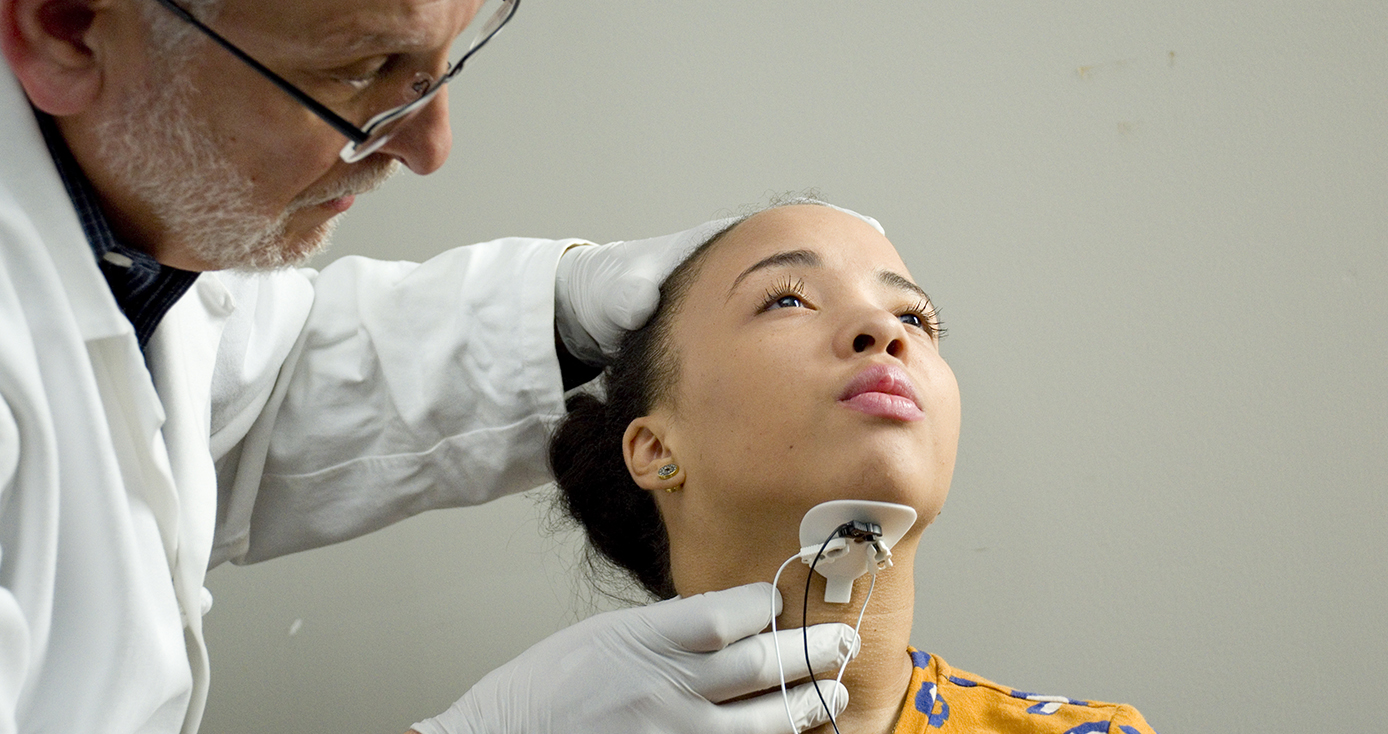 While the U.S. recovers from the COVID-19 pandemic and states begin the reopening process, the needs of recovering patients in vulnerable populations should be expected to increase, University of Pittsburgh rehabilitation experts say. 
"This particular pandemic has underscored how easy it is for a disease to spread," said James Coyle, professor of Communication Science and Disorders in Pitt's School of Health and Rehabilitation Sciences and professor of otolaryngology in the School of Medicine. "I strongly believe there will be a very long-term or permanent change in the precautions we use in health care settings to break the transmission vector."
While patients with mild cases of COVID-19 typically recover within two weeks, those with severe or critical disease courses may take three to six weeks to recover. For the latter, being bedridden for that long can lead to more complications, including muscle weakness and loss of endurance, osteoporosis caused by lack of joint use and heart problems, among others. 
Not only is regaining of physical function important for recovering patients, boosting respiratory health is also a consideration. For example, speech language pathologists may help patients who have survived critical illness and ventilator dependence regain the ability to swallow without choking. 
"Rehabilitation of respiratory function and swallowing are inextricably linked because the respiratory and digestive systems share a single tube that directs air to the lungs and food to the stomach," Coyle said. "It takes one to two seconds to swallow, leaving very little time for errors in this rapid event that involves more than 30 pairs of muscles. Patients recovering from respiratory failure, pneumonia and numerous other pulmonary diseases inherent to the current pandemic often lose competence in the ability to perform swallowing efficiently enough to prevent foods and liquids from entering the airway and providing a new source of pneumonia or airway obstruction."
The increased need for rehabilitation may provide challenges for everyone involved, experts say.
"One of the challenges for patients and caregivers is access to care, like those who are diagnosed with the virus may not be able to obtain access to physical therapy services given social distancing guidelines coupled with concerns about spreading the virus," said Andrea Hergenroeder, associate professor of physical therapy in the School of Health and Rehabilitation Sciences. "That puts more of the burden onto caregivers."
Hergenroeder says rehabilitation providers are seeking alternative methods to providing care to patients, including those with COVID-19.
One of these alternatives that has garnered the spotlight since social distancing measures started taking place is telehealth, the practice of medical care virtually. While experts say telehealth cannot replace traditional emergency medical care, it has helped with non-emergency health management for patients. 
"It's exciting to see this. In the rehab world, we've been pushing for telehealth at a policy level for a long time. This will give us some data in patients outcomes that we may not be able to obtain with a traditional grant," said Natalie Leland, vice chair for research and associate professor of occupational therapy in Pitt's School of Health and Rehabilitation Sciences.
Pitt's clinical partner, UPMC, in May reported that the number of telehealth visits conducted jumped from 250 per day in early March to nearly 9,500 per day by mid-April, a 3,700% increase.
"This (telehealth) would promote access for patients, particularly for those living in rural areas where it may be tougher to reach an outpatient clinic or receive necessary home health services," she said. "Data will help us address the clinical question: 'Which care approach is best for which patients?' One of the long-standing concerns in rehabilitation is access, ensuring everyone can get the healthcare they need."
Each of the experts say their clinics are prepared for heavier workload, with the entire health team working together to work on increasing endurance and activity tolerance, balance and strength.
"Each discipline tackles these domains from a different perspective, which ensures a comprehensive approach to their health and functional abilities to ensure they can return to their prior living environment and engage in the meaningful activities they did before," Leland said.
This story was originally published by the University of Pittsburgh