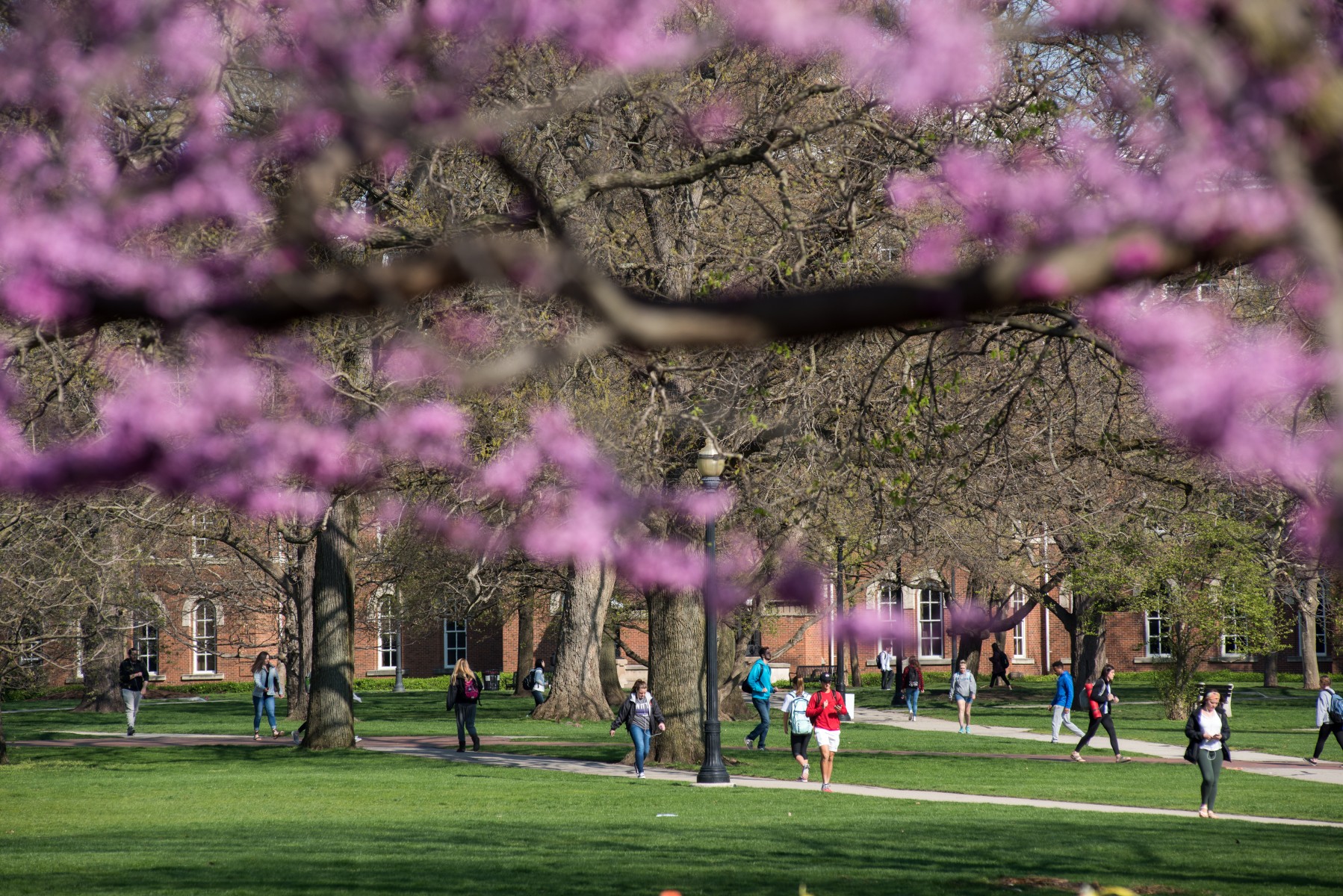 To help address financial challenges caused by the COVID-19 pandemic, The Ohio State University is providing approximately 9,100 emergency grants to low-income students.
Eligible undergraduate students at all Ohio State campuses are being notified that the university is awarding them up to $1,000 each through the Together As Buckeyes emergency grant program, which launched last month with an application-based process. Ohio State is providing the new grants proactively; no applications are needed.
Thus far, the Together as Buckeyes program has provided a total of $14 million in grants to about 13,500 Ohio State students. The program is primarily funded through the federal Coronavirus Aid, Relief and Economic Security (CARES) Act.
"Students across the country have been particularly affected by the coronavirus pandemic and the resulting economic disruptions," said President Michael V. Drake. "We are proud to stand together as Buckeyes to support our students."
Students may use grants to help pay for living expenses or other unexpected financial challenges related to the disruption of campus operations due to the pandemic, including expenses such as food, housing, course materials, technology, health care and child care.
Sly Worthy, a rising senior majoring in social work and African-American and African studies, said the response to the COVID-19 cost him his off-campus job.
Worthy said he learned about the grant program and filled out an application with help from the Office of Student Academic Success.
He quickly received a grant and was able to pay for his rent, utilities and food. He said the grant is helping him stay on track during summer classes and start the thesis for his senior project.
"I think everybody can be together when we're winning a football game by 40 points and all the other great things at this university. But it really shows how strong we are and how together we are and what type of community we have when something like this happens," Worthy said. "I think this showed Ohio State is trying to support their students as much as they can."
Ohio State is providing the proactive grants using CARES Act funds. The university received $21.4 million in CARES Act funding for emergency student aid. The proactive grants are targeted to Pell-eligible undergraduate students.
Ohio State continues to accept applications from students through the broader Together as Buckeyes program, which provides support to eligible undergraduate, graduate and professional students who have been negatively affected by COVID-19. The size of these grants vary based on each student's circumstances. The application-based program is supported with both CARES Act and university funding.
To learn about eligibility requirements and apply for emergency grants, review the university's student financial aid webpage.
This story was originally published by Ohio State University.