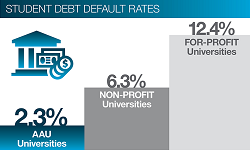 Barbara's Blog: Setting the Record Straight on Affordability and Student Debt
Last month, the Biden administration announced a three-part student loan debt relief plan that included debt cancellation of up to $20,000 for borrowers who received Pell Grants in college and up to $10,000 for borrowers who did not receive Pell Grants. The announcement has sparked a significant debate on the merits of the plan, and many have accused top institutions of enabling the student debt crisis by letting college costs spiral out of control despite having massive endowments.
The reality for AAU institutions and graduates is much different, however, and earlier this week AAU President Barbara R. Snyder published a blog post to set the record straight and to provide data on several key issues that commentators raise when discussing student debt. As President Snyder notes in the blog, "most graduates of America's leading research universities never go into debt to earn their degrees." In fact, 57% of AAU graduates earn their degrees debt-free, and most AAU students do not pay a school's published annual tuition rate (sometimes referred to as a school's annual "sticker price"). AAU graduates hold less per-capita debt and have lower average debt default rates than graduates of all other four-year colleges, the blog says.
She notes that much of this is possible because universities already spend a majority of their endowment earnings to support student financial aid and academic programs, which cover significant portions of the cost of college. Even those graduates who incur debt "borrow less than their peers at other institutions and are better able to repay their debt after graduation," President Snyder says. This likely owes at least in part to the fact that more students at AAU institutions, including Pell Grant recipients, complete their degrees within six years than students at other institutions.
Rather than lay the blame for the student debt crisis solely at the feet of top institutions, President Snyder argues in the blog, there is much that the federal and state governments can do to address student debt, including doubling the Pell Grant annual maximum award and increasing state funding for public colleges and universities. She concludes her blog by saying: "America's leading research universities will continue to provide life-changing education and world-changing research and innovation while ensuring Americans from all walks of life can afford a high-quality college education" – and that it is now up to Congress and state governments to do their parts to help ensure that all Americans can access the dream of a college education without incurring crushing debt.
---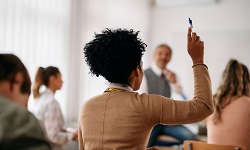 AAU Submits Comments on Proposed Title IX Regulations
AAU submitted its comments earlier this week on the Department of Education's notice of proposed rulemaking on Title IX regulations, which guide universities that receive federal funding on how to implement laws that prohibit discrimination on the basis of sex in educational programs or activities.
AAU's letter applauds the proposed new definitions and explicit Title IX protections in the proposed rule "against discrimination based on gender identity, presentation, expression, and stereotypes as well as against discrimination based on pregnancy and marital status." The letter also applauds the proposal's "expansion of definitions and protections to make Title IX more consistent with federal jurisprudence."
The letter urges the department to find a "middle ground" between past administrations' Title IX policies and its proposed policies to avoid regulatory swings from administration to administration. Frequent policy changes, the letter notes, are harmful both to students "who may not clearly understand their institution's current policies for filing and responding to a Title IX complaint" and to institutions, which may struggle with implementation.
AAU's letter also emphasizes the need for "a significant on-ramp period" to allow campuses time to effectively implement the final policy. AAU strongly recommends that "the effective date of the updated Title IX regulations be no less than the start of the academic year following one full calendar year after the publication of the final rule."
---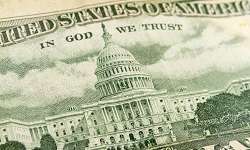 AAU Urges Congress to Finish FY23 Appropriations
President Snyder sent a letter today urging congressional leadership to reach a bipartisan agreement to complete the FY23 appropriations process this fall. The letter acknowledges that a continuing resolution will be needed at this point to keep the federal government funded past the end of the current fiscal year on September 30. The letter also urges congressional leaders to limit the duration of the continuing resolution, however, and to avoid any future continuing resolutions. Delays in final appropriations, the letter notes, force federal agencies to postpone decisions on research awards and, thus, "slow the pace of scientific innovation and create funding uncertainty for researchers and students."
"Our nation cannot afford inaction on FY23 appropriations," the letter emphasizes, adding: "We urge Congress to approve the science funding authorized in the CHIPS and Science Act as well as the highest level of funding for student aid and other scientific research programs proposed in the House and Senate appropriations bills."
---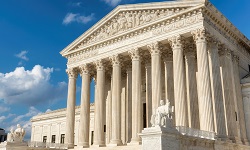 AAU, Associations File Amicus Brief in Support of Harvard, UNC
AAU joined the American Council on Education and 38 other higher education associations in filing an amicus brief in support of Harvard University and the University of North Carolina at Chapel Hill in the pending Supreme Court cases involving the use of race-conscious admissions.
Students for Fair Admissions is the plaintiff in both cases and is alleging that the universities' admissions policies discriminate against white and Asian American students in favor of Hispanic and Black applicants. The group is asking the Supreme Court to overrule its own 2003 Grutter v. Bollinger decision and to ban colleges and universities from considering race as a factor in admissions.
The associations' friend-of-the-court brief argues that SFFA's efforts to prevent colleges and universities from taking a student's race and ethnicity into account during the admissions process would risk "unpredictable consequences in higher education" and require the court to "ignore established and sound constitutional legal principles and to reject decades of precedent." The brief argues that institutions use "careful holistic review" of applicants for admission to "craft their own educational environments and goals," and denying colleges and universities the ability to select the composition of their student body would constitute a violation of First Amendment rights, including academic freedom.
The brief further argues that "mandating that race be scrubbed from the admissions considerations, as SFFA seeks, would chill student expression and deprive a subset of applicants of the full benefits of holistic review." Students of color would be uniquely disadvantaged in the event of a ruling banning affirmative action, the brief asserts, in that they would be unable to speak of their ethnicity or race while "students discussing socio-economic status, gender, age, disability, or experiences as veterans, musicians, or first-generation learners, all could speak freely."
Both Harvard and UNC filed response briefs with the Supreme Court in their respective cases in late July. Harvard's brief is available here; UNC's brief is available here. The Supreme Court is scheduled to hear both cases this fall.
---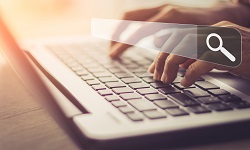 AAU Reviewing OSTP's Updated Guidance to Make Federally Funded Research Immediately Available
The White House Office of Science and Technology Policy announced last month that it has updated policy guidance to make federally funded research results immediately available to the public at no cost.
OSTP Acting Director Alondra Nelson issued a memorandum directing executive departments and agencies to "update their public access policies as soon as possible, and no later than December 31, 2025, to make publications and their supporting data resulting from federally funded research publicly accessible without an embargo on their free and public release." The previous embargo, which had been in place since 2013, allowed scientific publishers to put federally funded studies behind subscription-based paywalls for 12 months.
AAU issued a statement in response to OSTP's decision emphasizing our commitment to making federally funded research publicly accessible. As the statement notes, AAU is currently reviewing OSTP's announcement to determine its specific implications for our institutions and faculty members. AAU was a strong proponent of the 12-month embargo, and we will work with OSTP on how best to implement the new guidance.
---
AAU, Associations Ask the Education Department to Extend PSLF Waiver
AAU joined the American Council on Education and five other higher education associations last month in sending a letter to federal Education Secretary Miguel Cardona urging him to extend the Public Service Loan Forgiveness program waiver that expires on October 31. The waiver allows borrowers to receive credit for payments that previously did not qualify for the PSLF program, which is designed to support professionals who enter government or nonprofit careers. Last month, the Department of Education announced that it has "approved more than $10 billion in debt relief for over 175,000 borrowers in 10 months" through the PSLF program and waiver.
The associations' letter acknowledged the steps the Education Department has taken to improve PSLF, including issuing a recent notice of proposed rulemaking that contains numerous enhancements to the program. The letter asked the agency to either extend the waiver or implement the PSLF provisions contained in the proposed rule early so that "there is no period during which determinations would be made without the modifications provided in the waiver and the proposed regulations."
---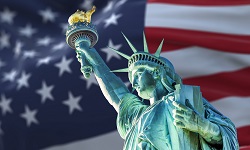 AAU Welcomes Final Rule Codifying DACA
The Department of Homeland Security published a final rule in the Federal Register last month codifying the Deferred Action for Childhood Arrivals program and rescinding the 2012 memorandum issued by then-DHS Secretary Janet Napolitano that has governed the program since then. DACA was first created by then-President Barack Obama to protect undocumented college students and other young people who had been brought to the United States as minors through no fault of their own.
The rule adopts, with limited changes, existing DACA policy and application processes without expanding the criteria for eligibility outlined in the 2012 memorandum. The rule will go into effect on October 31, 2022. Due to an injunction issued by the U.S. District Court for the Southern District of Texas in State of Texas, et al. v. United States of America, DHS is not currently granting initial DACA requests or accompanying requests for employment authorization; DHS, however, continues to grant renewal requests from existing DACA recipients. The litigation remains pending in the 5th U.S. Circuit Court of Appeals, with a decision expected this fall.
AAU President Barbara R. Snyder issued a statement welcoming the final rule and urging Congress to find a permanent solution for DACA recipients. "These young people deserve better – and our nation deserves better – than the decade-plus of congressional inaction despite broad bipartisan agreement on supporting DACA beneficiaries," she noted.
---
News of Interest
 
The Washington Post: Princeton to Cover All College Bills for Families Making Up to $100,000 – Starting fall 2023, Princeton University will cover the full cost of undergraduate tuition, room, and board for students from families making up to $100,000. According to The Post, "More than a quarter of Princeton undergraduates are expected to qualify."
The Hill: The CHIPS Are on the Table – But Semis Are Only Part of the Story – In a guest opinion column, Massachusetts Institute of Technology President L. Rafael Reif and Blackstone CEO and Chair Stephen A. Schwarzman applaud the passage of the CHIPS and Science Act but note that while Congress funded the "CHIPS" portion of the bill, it did not fund the "science" portion. They urge Congress to invest in science, particularly research in emerging technologies such as artificial intelligence and quantum computing that would help secure America's leadership on the global stage.
NPR: Purdue's Reputation for Affordability Results in Substantial Growth for the School – Purdue University President Mitch Daniels spoke to NPR about how the university has kept in-state tuition at $9,992 for a decade. The university's "reputation for affordability," Daniels says, "has led to very substantial growth" without an accompanying increase in class sizes or the use of "lower cost faculty."
WCMH-TV Columbus: New OSU Program Piloting This Fall Aims to Provide Debt Free Degree – The Ohio State University is piloting the Scarlet and Gray Advantage Program to help 125 incoming students graduate debt-free. OSU President Kristina Johnson explains that the program, which does not provide "free tuition" or "free college," is intended to help students graduate without a debt by providing them with "scholarships, internships, and employment opportunities."
Indian Country Today: New University of Arizona Center to Support Native American Entrepreneurs – The University of Arizona is setting up a new center to "encourage tribal entrepreneurship and build local tribal economies." Native FORGE will provide entrepreneurs with education, "startup acceleration," and other resources.
The New York Times: Affirmative Action Was Banned at Two Top Universities. They Say They Need It. – In two amicus briefs filed with the Supreme Court, the University of Michigan and the University of California systems say that bans on affirmative action in their respective states have made achieving racial diversity in their student bodies an uphill task despite extensive and costly endeavors to recruit students of color. The briefs were filed in support of Harvard University and the University of North Carolina at Chapel Hill in two cases seeking to overturn the use of race-conscious admissions in higher education.
NPR: In 50 Years, the Pell Grant Has Helped Over 80 Million People Go to College – Lois Dickson Rice, a daughter of working-class Jamaican immigrants, pushed for the creation of the Pell Grant 50 years ago. Since then, the grant has helped millions of low- and middle-income Americans, especially students of color, to go to college.
---
Featured Research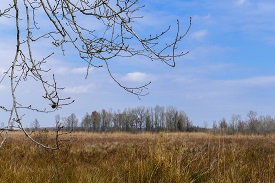 Rewetting Southern Peatlands Could Prevent Millions of Tons of CO2 Emissions
A Duke University study shows that rewetting and restoring 250,000 acres of drained coastal peatland bogs in the American Southeast that are currently lying fallow could prevent 4.3 million tons of carbon dioxide from escaping back into the earth's atmosphere.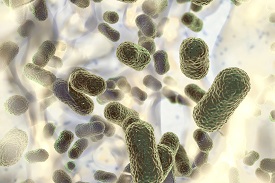 Nanoparticles Show Promise in Defeating Antibiotic-Resistant Bacteria
University of Toronto researchers have developed a new therapy that may help kill antibiotic-resistant bacteria. The therapy uses nanoparticles made out of polydopamine, "a naturally occurring hormone and neurotransmitter that makes it highly compatible with the human body."
---
Upcoming Events
 
Celebrate scientific success by livestreaming the 11th annual Golden Goose Award Ceremony on Wednesday, September 14, at 6:30 p.m. ET. The Golden Goose Award honors federally funded researchers whose work may sound silly, odd, obscure, wasteful of taxpayer funding, or serendipitous, but which has had a major positive impact on society. Register here to receive a link to watch the ceremony live.
The National Academies of Sciences, Engineering and Medicine, in collaboration with the Kavli Foundation and Issues in Science and Technology, is hosting the "Endless Frontier Symposium 2022: Research and Higher Education Institutions for the Next 75 Years" on Thursday, September 22, from 12:00 – 5:00 p.m. ET. Registrants can attend the symposium online or in person at the National Academy of Sciences Building at 2101 Constitution Ave. NW here in Washington.
The symposium will focus on transformations needed in higher education to further scientific research and innovation, to enable processes that help bring new technologies to market, to build a workforce for the future, and to improve benefits to society. Registration and additional information about the symposium, including an agenda, is available on the National Academies website.