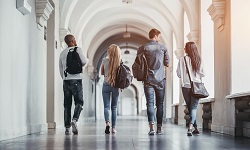 AAU Adopts Principles on Preventing Sexual Harassment
At their fall meeting this week, AAU presidents and chancellors adopted a set of Principles on Preventing Sexual Harassment in Academia. The adoption of the principles demonstrates that America's leading research universities are determined to take meaningful actions to fight sexual harassment on campus.
The principles commit AAU members to educate their campus communities about institutional values and policies concerning sexual harassment and sexual misconduct; remove barriers that hinder victims from reporting abuse and accessing the help and support they need; and to implement ethical, fair, and timely processes to hold harassers accountable. The principles encourage AAU members to share information about accused harassers, consistent with applicable law, between prospective and previous employers and to see all investigations of sexual misconduct through to completion, regardless of whether the accused harasser has moved on to other employment.
"We know that this continues to be an issue on college campuses," AAU President Barbara R. Snyder told Inside Higher Ed. "And for that reason, we wanted collectively to speak to our members but also to say broadly to the higher ed community, obviously we think this is important. And we collectively believe that these principles will help guide our campuses."
The principles were developed by AAU's Advisory Board on Sexual Harassment in Academia, a group of 20 senior administrators and campus leaders committed to identifying innovative methods to address sexual harassment and sexual misconduct within the academy. University of Southern California President Carol L. Folt and University of Kansas Chancellor Douglas A. Girod co-chaired the advisory board.
---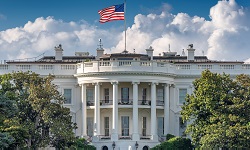 President Biden Releases Framework for Build Back Better Act
After weeks of negotiations, yesterday President Biden released his framework for the FY22 reconciliation package (also known as the "Build Back Better Act"). The measure totals $1.75 trillion in spending over the next decade. The White House also released a fact sheet with details about what's in the package, and the House Rules Committee released updated bill text for H.R. 5376 consistent with the framework.
The bill includes $40 billion for higher education and workforce development, including a $550 increase to the maximum Pell Grant award; new funding support for Historically Black Colleges and Universities, Hispanic-Serving Institutions, Minority-Serving Institutions, and Tribal Colleges and Universities; and investments in community college workforce development programs. The bill also provides new investments in scientific research, including funding for the National Science Foundation, NASA, the Department of Energy, the Agriculture and Food Research Initiative, the National Institute of Standards and Technology, the National Oceanic and Atmospheric Administration, and the Environmental Protection Agency. The bill also includes $400 billion for childcare and universal pre-kindergarten; $555 billion in spending and tax breaks for clean energy investment; and billions for health care coverage, affordable housing, home care for seniors, and other programs.
Reports suggest that Democrats will continue negotiating the details of what goes in the final package over the next few days and weeks. The Congressional Progressive Caucus endorsed the framework but is asking for legislative text that can be agreed upon by all Democrats in the House and the Senate before it moves forward on the bipartisan infrastructure bill.
FEATURED RESOURCE: AAU Analysis of the FY22 Budget Reconciliation
---
President Biden Issues Proclamation on Advancing the Safe Resumption of Global Travel
President Biden issued a proclamation on Monday ending existing country-by-country COVID-19 travel restrictions in favor of a vaccine mandate for all noncitizen, nonimmigrant travelers. The mandate applies to students and scholars, but not to Afghan parolees, who have separate vaccine requirements. The proclamation is effective as of 12:01 a.m. ET on November 8.
For information about how the proclamation will be implemented, please visit CDC's website. The proclamation includes an exception for certain travelers from countries with limited COVID-19 vaccine availability (defined as countries where less than 10% of the population has been fully vaccinated). Following the proclamation, the State Department issued a notice stating that the end of travel restrictions does not mean that local U.S. embassies or consulates would be able to immediately schedule affected applicants for visa interviews.
---
News of Interest
 
The Washington Post: I Lead America's Top-Ranked University. Here's Why These Rankings Are a Problem. – Princeton University President Christopher Eisgruber argues that rankings, such as those published by U.S. News & World Report, "are a misleading way to assess colleges and universities."
CNBC: College Tuition Is Now Rising at a Rate Lower Than Inflation. – College tuition and fees rose by 1.6% for in-state students at four-year public colleges and 2.1% at four-year private institutions for the 2021-22 academic year. When adjusted for inflation, average tuition and fees declined across the board.
NPR: College Enrollment Plummeted During the Pandemic. This Fall, It's Even Worse. – Undergraduate enrollment fell by 3.2% this fall, following a similar drop of 3.4% last year. Community colleges have been hit the hardest, with enrollment declining by 5.6%.
Chronicle of Higher Education: When a Scholar Is Accused of Being a Spy – The Justice Department's China Initiative sought to investigate instances of academic espionage by scholars with ties to China. Universities' responses to accusations have varied widely, however, with some backing the scholars and others cooperating with authorities to entrap them.
The Spokesman-Review: Amazon Joins Race for Quantum Computer with New Caltech Center – The California Institute of Technology and Amazon are partnering to create a new hub for quantum computing. The university described it as the first "corporate-partnership building" on its campus.
CBC News: University of Toronto Pledges to Divest from Fossil Fuels, Run 'Climate Positive' Campus by 2050 – University of Toronto President Meric Gertler announced that the university's endowment will divest from direct investments in fossil-fuel companies within the next 12 months as part of a wider commitment to achieve net zero emissions.
The Providence Journal: Brown University Expands Financial Aid, Will Cover Tuition for Middle-Income Families – Brown University President Christina H. Paxson announced that, as a result of "remarkable growth" in its endowment, the university will increase scholarships for moderate-income students, move toward need-blind admissions for international students, and develop a program to prepare Providence public school students for college.
---
Featured Research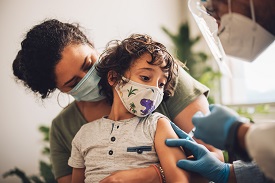 Pediatric COVID-19 Vaccine Trial Underway
Washington University in St. Louis is participating in a pediatric COVID-19 vaccine trial to determine how well children from ages 6 months to 11 years tolerate the vaccine and how their immune systems respond.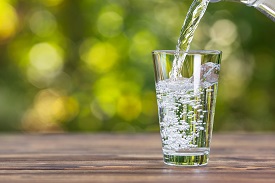 Hydrogel Tablet Can Purify a Liter of River Water in an Hour
Scientists and engineers at the University of Texas at Austin have created a hydrogel tablet that can disinfect a liter of water in less than an hour without the need for boiling or pasteurization.