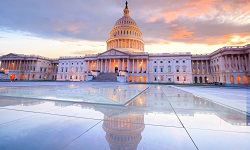 House to Vote on Bipartisan Infrastructure Framework, Delay Vote on Build Back Better Act
House Democratic leaders are planning to hold a vote today on the Senate-approved Bipartisan Infrastructure Framework (H.R. 3684). If passed, the bill would go to President Biden's desk for his signature.
The House was also supposed to vote today on the FY22 reconciliation package, also known as the Build Back Better Act (H.R. 5376), but Speaker Nancy Pelosi (D-CA) delayed the vote to give Democrats more time to reach an agreement. According to Bloomberg Government, the House will take a procedural vote on the Build Back Better Act today that will allow the legislation to advance to the floor later.
On November 3, the House Rules Committee released updated text for the Build Back Better Act. A section-by-section summary of the revised text is available here and a comparison with the text approved on October 28 by the House Budget Committee is here. Last night, House Budget Committee Chairman John Yarmuth (D-KY) filed a manager's amendment that includes some additional changes to the November 3 text. Once the measure clears the House, it will need to pass the Senate, where it will likely get amended.
The Build Back Better Act contains several provisions that would make college more affordable, support Historically Black Colleges and Universities and Minority-Serving Institutions, and invest in the government-university research partnership. In particular, AAU welcomes the $550 increase to the maximum annual Pell Grant and new funding for research infrastructure, climate science, and other crucial research contained in the bill.
FEATURED RESOURCE: AAU's Analysis of House Rules Committee's Revision of H.R. 5376
AAU's Analysis of the Build Back Better Act
---
Fighting Sexual Harassment in Academia
Earlier this week, AAU President Barbara R. Snyder published a blog post on AAU members' adoption of the Principles on Preventing Sexual Harassment in Academia at our fall meeting. As she writes, the "principles affirm that it is the responsibility of AAU members to work to create an environment for our students, faculty, and staff that is free from sexual harassment, gender-based harassment, and other forms of sexual misconduct." The post provides a brief overview of the principles and how they came about, the work AAU has done on this issue previously, and what work AAU will continue to do.
Last week, President Snyder spoke to Inside Higher Ed and Times Higher Education about how sexual harassment and sexual misconduct continue to be problems on college campuses and how the principles constitute a good step forward in creating safer and healthier campus communities.
---
New Report Shows How Middle-Income Families Would Benefit from an Increase in the Maximum Pell Award
The National Association of Student Financial Aid Administrators has released a report that shows that advocates do not have to choose between asking for increases to the maximum Pell Grant award for current recipients and expanded eligibility for more middle-income students, because the two are intrinsically connected. "The simplest, most predictable method of expanding Pell Grant eligibility further into the middle class is to increase the maximum Pell Grant award," the report finds. NASFAA, along with AAU, is part of the #DoublePell alliance that is seeking to double the maximum Pell Grant award to $13,000.
---
Leading Research Universities Report to Return on Friday, November 19
Due to the Veterans Day holiday, the Leading Research Universities Report will take a break from publication next week. The next edition will be released on Friday, November 19.
---
News of Interest
 
The Star Tribune: University of Minnesota to Offer Free or Reduced Tuition to Native American Students - University of Minnesota President Joan Gabel announced that, starting fall 2022, the university will offer free or reduced tuition at its five campuses to enrolled members of federally recognized tribal nations in Minnesota.
Yale News: Yale Publicly Confronts Historical Involvement in Slavery - A conference at Yale University contended with the institution's historical entanglements with slavery. At the conference, Yale President Peter Salovey outlined actions that the university will take to reckon with its past, including increasing financial support for the New Haven community and collaborating with Historically Black Colleges and Universities and Tribal Colleges and Universities.
Inside Higher Ed: Student Stress and Anxiety Are Declining, Survey Finds - A new report has found that levels of stress and anxiety among college students declined in 2021. Out of the 8,900 students surveyed, 62% said their levels of stress and anxiety were higher than in the past - a decline from 2020, when 85% of respondents gave the same answer.
Columbia Daily Tribune: University of Missouri Will Spend $1.5 Billion Over 10 Years to Hire 300 Faculty and Staff - As part of a new initiative named MizzouForward, the University of Missouri will spend $1.5 billion over the next 10 years to hire 300 new faculty and staff and to build up existing scientific research infrastructure. The plan also includes performance-based salary increases and resources to enhance student academic success.
Inside Higher Ed: More Colleges Mandate Vaccines to Comply with Biden Order - With the deadline to comply with President Biden's executive order mandating vaccines for employees of federal contractors looming, more universities are mandating vaccination against COVID-19.
Yahoo! News: CU Boulder, United Nations Human Rights to Co-Host Global Climate Summit - The University of Colorado Boulder and United Nations Human Rights will co-host a four-day summit in fall 2022 that will bring together international leaders to address climate change. The Right Here Right Now Global Climate Summit will focus on measurable outcomes and accountability on issues of climate change.
---
Featured Research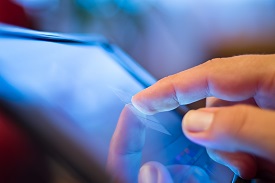 Enhanced Touch Screens Could Help You 'Feel' Objects
Texas A&M University researchers are developing touch-screen technology that would let users feel texture. The technology could help create a new virtual shopping experience that lets shoppers feel the texture of fabrics and other products before purchasing them.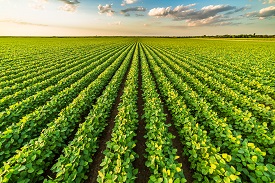 Researchers Develop Tools to Listen, Talk to Plants with $25M from NSF
A $25 million grant from the National Science Foundation will enable researchers from the University of Arizona and other partners to observe and record how plants respond to their environment. The information gathered could help create climate-resilient crops.