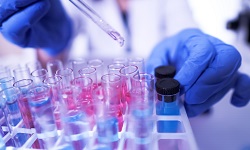 AAU President Welcomes House Passage of the Build Back Better Act
Today, AAU President Barbara R. Snyder issued a statement welcoming the House's passage of the Build Back Better Act, which contains important investments in research and college affordability. "We are especially grateful for the provisions that support scientific research, make crucial updates to our nation's research infrastructure, and increase the maximum Pell grant by $550; these investments will ensure America's leadership in scientific innovation and help make college more affordable for millions of students and families," she said. President Snyder also urged the Senate to retain these investments and expeditiously pass the Build Back Better Act.
The measure will now move on to the Senate, where it is likely to be amended. The Senate is not expected to consider the bill until next month.
FEATURED RESOURCE: AAU's Analysis of the House Rules Committee Revision of the Build Back Better Act
---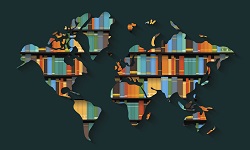 From Barbara's Blog: International Education Strengthens Us All
AAU President Barbara R. Snyder marked International Education Week with a blog post on the importance of continuing to welcome international students and scholars to the United States. "These scholars enrich our nation's educational system, our culture, and our scientific research enterprise in ways that are impossible to overstate," she wrote. Unfortunately, due to restrictive immigration and visa policies as well as the pandemic, fewer international students are coming to study in the United States.
According to the Open Doors 2021 Report on International Educational Exchange, there was a significant drop in new international student enrollment in 2020. A preliminary snapshot further showed that, although the total number of international students enrolled increased slightly (by 4%) this fall over the previous year, that number remains well below the pre-pandemic high water mark of more than 1 million in 2015. To help reverse this trend, AAU joined several higher education associations this week in releasing a statement encouraging the federal government to work closely with the higher education community to "enact policies and take coordinated actions" so American colleges and universities can return to previous levels of enrollment.
As President Snyder writes, AAU will continue advocating for a fix to the legal and bureaucratic problems that make it difficult for international students and scholars to come to the United States and, often, to continue contributing to our communities and to our economy after they graduate. "Ensuring the world's best and brightest scholars continue to choose the United States will ultimately enrich us all," the blog says.
---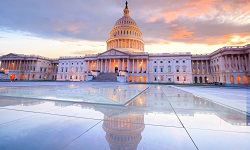 Hill Update: NDAA Debate Moves Forward; USICA Goes to Conference
After Senate Republicans opposed the inclusion of the U.S. Innovation and Competition Act (S. 1260) in the FY22 National Defense Authorization Act (H.R. 4350), Senate Majority Leader Chuck Schumer (D-NY) and House Speaker Nancy Pelosi (D-CA) announced that they will handle the bill separately by going through the conference process. "The House and Senate will immediately begin a bipartisan process of reconciling the two chambers' legislative proposals so that we can deliver a final piece of legislation to the President's desk as soon as possible," they said.
Following the agreement, the Senate moved forward with a procedural vote on the NDAA on Wednesday night. The bill, however, stalled again on Thursday over disagreements about the manager's amendment package and which amendments should receive floor votes. According to Roll Call, a final vote on the bill is not expected to take place until after the Thanksgiving weekend.
FEATURED RESOURCES: Department of Defense Research Funding Table FY22
AAU Sends Letter to Congressional Leaders Outlining Priorities for Research Competitiveness Measures
---
AAU Urges Congress to Complete FY22 Appropriations Process Before End of Year
AAU President Barbara R. Snyder sent a letter urging House Speaker Nancy Pelosi (D-CA), House Minority Leader Kevin McCarthy (R-CA), Senate Majority Leader Chuck Schumer (D-NY), and Senate Minority Leader Mitch McConnell (R-KY) to reach a bipartisan agreement to complete the FY22 appropriations process before the end of the year and to avoid serial stop-gap measures and a year-long continuing resolution.
The letter emphasized the harm that the absence of final appropriations causes to higher education, research, and innovation. Federal agencies postpone research award decisions, and continuing resolutions create funding uncertainties for researchers and students. "Our nation cannot afford continued inaction on FY22 appropriations," said President Snyder. The letter also expressed support for increases to federal student aid and research funding included in the House and Senate appropriations bills and urged their swift passage.
FEATURED RESOURCE: AAU FY22 Funding Priorities Table
---
New Report Says U.S. Will Lose Tech Talent Competition to China Without STEM Immigration Reforms
A new report from the Center for Strategic and International Studies notes that without comprehensive STEM immigration reforms, the United States will lose its ability to attract talented scientists and engineers from around the world and, with that, its current competitive edge and technology primacy over China.
In Winning the Tech Talent Competition, CSIS argues that while China's supply of STEM PhDs now rivals that of the United States and is even outpacing it, the latter still holds the powerful, asymmetric advantage of being able to attract and retain top international talent. America, however, risks losing this advantage due to poor immigration policy: "Without significant reforms to STEM immigration, the United States will struggle to maintain long-term competitiveness and achieve near-term technology priorities such as semiconductor supply chain security, leadership in artificial intelligence (AI), and clean energy innovation," the report says.
---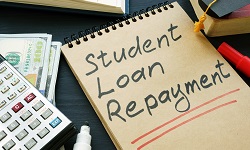 AAU, Associations Ask ED to Provide Comprehensive Guidance on Resumption of Student Loan Repayments
AAU joined six other higher education associations in sending a letter to U.S. Secretary of Education Miguel Cardona requesting clear and comprehensive information on the department's plans to resume student loan repayments on February 1, 2022. "Institutions of higher education are invested in ensuring federal student loan borrowers transition smoothly back into repayment; however, institutions are hamstrung without a comprehensive understanding of ED's roadmap for the transition," the associations noted.
The letter urged the secretary to share the department's plans so higher education institutions can provide effective counseling to student borrowers and be "good partners in supporting ED's vision for the end of the pause." The letter specifically asked the secretary to share ED's plans related to borrower outreach and communication as well as policies impacting borrowers leading up to and after the return to repayment. The associations sent a similar letter in July 2021.
---
News of Interest
 
The Chronicle of Higher Education: A Push to Bring Refugees to College – A new initiative will enable refugee students to resettle in the United States, enroll in college, and obtain legal permanent residence.
Miami Herald: Historic First: Rice University Taps Black, Haitian Immigrant to Head the School – Rice University has named Reginald DesRoches, a Haitian-born engineer and earthquake resilience expert, as its next president.
The Providence Journal: Brown University Releases New Edition of Report Examining Its Ties to Slavery – Brown University released an updated report acknowledging its role in the New England slave trade. Brown University President Christina Paxson said that she hopes the report will change the conversation about what the university should be doing to promote equity.
NPR: Students Are Still Struggling to Get Internet. The Infrastructure Law Could Help. – About 40% of college students have struggled with computer or internet access during the pandemic. President Biden's new infrastructure package, which contains $65 billion for improving broadband, may help.
The San Diego Union-Tribune: UC San Diego Opens Major Design Center to Train Students to Conceive and Create the Future – The University of California, San Diego has opened its new Design and Innovation Building, which will provide a space for students to create new products that "make people's lives fuller, safer, and healthier."
---
Featured Research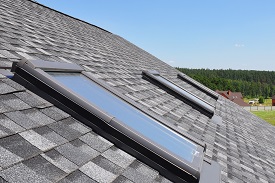 <Passive Solar Could Furnish a Third of Home Heating Needs
According to University of Oregon researchers, passive solar heating systems - such as tilted glass skylights - can provide enough sustainable energy to meet a third of residential heating needs nationwide.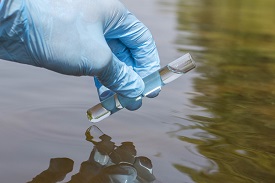 Tulane University to Study Water Quality in Louisiana Following Hurricane Ida
A research team at Tulane University has received a National Science Foundation grant to study how pollutants from flooding caused by Hurricane Ida may have affected water quality in south Louisiana.
---