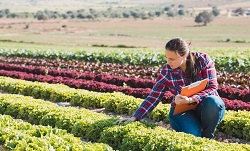 Barbara's Blog: Serving the Needs of Rural America
This week, AAU President Barbara R. Snyder published a blog post on how, despite the public's perceptions of AAU members as ivy-covered institutions in big cities, many are among the nation's leaders in serving rural populations. The post features a new study from the Alliance for Research on Regional Colleges, which uses an evidence-based metric to identify more than 1,000 institutions of higher education that serve largely rural students and communities.
As President Snyder notes in the post, the researchers identify rural-serving institutions (RSIs) "not simply by their location, but by the rural populations they served through their student bodies, their extension programs, and the cultural opportunities they provided." Using this metric, the researchers identify several AAU members as rural-serving institutions. Indeed, six of the top 10 – Texas A&M University, the University of Florida, the University of Illinois at Urbana-Champaign, Pennsylvania State University, Purdue University, and Indiana University – are AAU members. AAU members serve rural communities in countless ways. For example, Penn State runs an extension program that offers residents across the Commonwealth of Pennsylvania courses and resources on topics such as animal husbandry, forest management, and food safety. Another example is the University of Missouri System Broadband Initiative, which aims to expand access and use of broadband in rural Missouri.
RSIs play a crucial role in helping renew rural America and often rely on support from states to continue serving rural communities. As lawmakers make funding and student aid decisions, President Snyder writes, they need to be well-aware of how RSIs "ensure a more even distribution of the countless benefits that the nation's leading research universities provide to their communities and to the nation as a whole."
---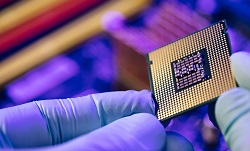 Senate Begins Consideration of America COMPETES Act
Senate Majority Leader Chuck Schumer (D-NY) has scheduled two votes in the Senate on Monday to complete the process of amending the America Creating Opportunities for Manufacturing, Pre-Eminence in Technology, and Economic Strength (COMPETES) Act of 2022 (H.R. 4521) with the text of the U.S. Innovation and Competition Act (USICA, S. 1260). The votes will set the stage for conference negotiations between the House and the Senate to resolve differences between the two bills. Schumer has said that the conference talks will take place "in the coming weeks."
In anticipation of the conference negotiations, AAU, ACE, and 20 higher education associations sent a letter to Congress earlier this week outlining priorities for provisions related to STEM education and scientific research and innovation in the America COMPETES Act and USICA. The letter also raised concerns about some provisions related to research security in the bills that would have "long-term, detrimental impacts on the ability of colleges and universities to work and compete with international partners to address issues of global importance."
The letter urged Congress to fund the "increased research and STEM education authorization levels" contained in the legislation with matching appropriations. "Our nation achieved its status as the global science and innovation leader due in significant part to decades of sustained federal research and education investments," the letter noted. "We applaud Congress for taking up this important legislation and urge you to reach a bipartisan agreement," it stated.

ICYMI: AAU Sends Letter to Congress Outlining Research and Higher Education Priorities for Competitiveness Legislation
---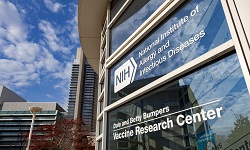 United for Medical Research Releases Report on NIH's Role in Sustaining the U.S. Economy
United for Medical Research, of which AAU is a founding member, released its annual report on how research funding from the National Institutes of Health supports jobs and economic activity throughout the country. The NIH is the federal government's medical research agency; biomedical and health research funded by the NIH has led to countless discoveries and innovations that have improved the health of all Americans.
But the NIH does far more than save lives. According to UMR's new report, "NIH's Role in Sustaining the U.S. Economy," every research dollar spent by the NIH generated $2.60 of new local economic activity. UMR found that in FY21 alone, "NIH research funding supported 552,444 jobs" and "the income generated by these jobs, along with the purchase of research-related goods, services, and materials, when cycled through the economy, produced $94.18 billion in new economic activity." UMR also released state-level data on the economic impact of the NIH. According to UMR, the numbers prove the continued need to invest in the NIH. Despite increases to its budget, the report notes, when adjusted for inflation, the NIH's purchasing power peaked in 2003 and has been declining ever since.  

ICYMI: UMR Urges OMB to Increase the NIH's Base Budget in FY23
---
News of Interest
 
NPR: Ukrainian Students in the U.S. Watch a War on Their Homeland Unfold from Abroad – There are about 1,700 students from Ukraine currently studying in the United States. NPR spoke to three of them, including Tetiana Tytko, a doctoral student at the University of Maryland, and Marta Hulievska, a first-year student at Dartmouth College, about how they're managing the stress of a war back home with their ongoing academic commitments.
Inside Higher Ed: COVID Disproportionately Impacted Black and Latino Students – A new study from the University of California, Los Angeles Latino Policy and Politics Initiative has found that Latino and Black students canceled their plans to go to college at a higher rate than all students before vaccines against COVID-19 became available. The gap did not close even when vaccines became available.
The Washington Post: HBCUs Are Still Receiving Bomb Threats, Frustrating Lawmakers and Campus Leaders – More than a third of historically Black colleges and universities in the United States have received bomb threats this year; many have been targeted multiple times. Last week, Congress held a hearing on the threats and lawmakers expressed frustration that no one has been arrested yet. Vice President Kamala Harris announced last Wednesday that HBCUs affected by the bomb threats could apply for federal grants to improve security and safety on campus.
The Hill: Democrats Press Biden to Extend Freeze on Student Loan Payments – A group of 40 House Democrats sent a letter this week asking President Biden to extend the pause in student loan payments. In addition, several Democratic senators, including Patty Murray (D-WA), Chuck Schumer (D-NY), and Elizabeth Warren (D-MA) have called on the president to either extend the pause or to cancel all or some student debt. The current pause in student loan payment expires May 1.
The New York Times: At Harvard, Ketanji Brown Jackson Fought Injustices but Kept a Steely Academic Focus – Ketanji Brown Jackson, President Biden's nominee for the U.S. Supreme Court, spent seven formative years as an undergraduate and law student at Harvard University. During her time at Harvard, Jackson proved herself "through hard work and a steely focus," while working at the same time to make the university live up to its promise to Black students.
---
Featured Research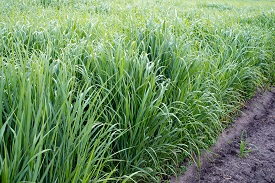 New MSU Research Shows
How Biofuel Crops
Can Help Mitigate
Climate Change
New research from Michigan State University shows that farmers in the Midwest could benefit from planting switchgrass on land with little agricultural value. Switchgrass can be used to make biofuels that replace fossil fuels while providing economic returns on otherwise unproductive land.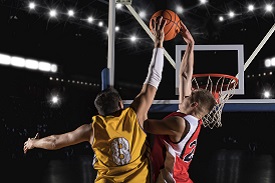 Coaching Through Technology: Vanderbilt Researchers Use AI to Help Basketball Players Improve Their Shots
Vanderbilt University researchers used artificial intelligence to analyze video footage of NBA and NCAA basketball players to determine the best ways to make a shot. Researchers envision an app that individuals could use to record themselves throwing a basketball and get real-time feedback on how they could improve.
---
Upcoming Events
 
The Science & Technology Action Committee and CQ Roll Call are hosting a virtual event on March 31 at 1:00 p.m. ET on Investing in Science and Technology for the Future of U.S. Global Competitiveness.
Speakers include Rep. Frank Lucas (R-OK), ranking member of the House Science, Space, and Technology Committee; Kristina M. Johnson, president of The Ohio State University; and Kaye Husbands Fealing, dean of the Ivan Allen College of Liberal Arts at the Georgia Institute of Technology. Registration for the event is available here.