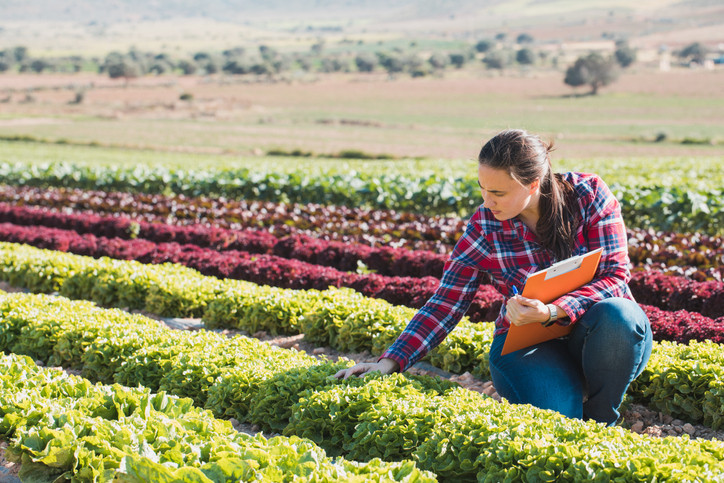 AAU Universities Are Among the Nation's Leaders in Serving Rural Populations
When people hear the term "America's leading research universities," they likely conjure images of ivy-covered institutions in big cities, teeming with cosmopolitan students and faculty. And it's true that many of AAU's member universities are located in large urban centers and both benefit from, and provide innumerable benefits to, the cities in which they are located.
Meanwhile, when people think of "rural colleges," they likely think of institutions established as agricultural colleges or by religious groups in small towns.
But a large share of AAU members and other leading colleges and universities today serve the needs of rural communities far beyond the towns and small cities where they are located. New efforts to identify these rural-serving institutions (RSIs) and quantify the positive impact they have on rural America will help policymakers better support these vital community partners.
A new study from the Alliance for Research on Regional Colleges identifies more than 1,000 colleges, universities, and community colleges in the United States that serve largely rural populations. The researchers identified RSIs not simply by their location, but by the rural populations they served through their student bodies, their extension programs, and the cultural opportunities they provided.
AAU institutions are well-represented among the RSIs the project identified. Indeed, of the 10 largest-enrollment RSIs, six (Texas A&M, Florida, Illinois, Penn State, Purdue, and Indiana universities) are AAU members.
There are countless examples of AAU members serving rural communities in their states and elsewhere. The Ohio State University runs three regional campuses in rural Ohio communities – Lima, Mansfield, and Marion – that qualify as RSIs. One way these campuses serve their regions is by offering a special bachelor of science in engineering technology degree program that incorporates a focus on the kind of manufacturing jobs and technologies that are helping revitalize many small towns in Ohio and across the United States.
Many AAU members have agricultural colleges that not only provide undergraduate and graduate degree programs, but also operate statewide cooperative extension services that support the nation's food supply chain and provide research and scientific training to millions of Americans across the country. For instance, Penn State Extension offers online, in-person, and other courses and resources across the Commonwealth of Pennsylvania on topics ranging from animal husbandry to cooking to gardening; in 2020, the program had more than 26 million contacts across the globe.
Countless cutting-edge technologies – from learning to healthcare to precision agriculture – rely on ready access to reliable high-speed internet. But broadband access has bypassed many rural communities in the United States. In 2019, the University of Missouri and partner institutions launched the University of Missouri System Broadband Initiative: Creating Digitally Connected Communities. The effort aims to expand access to, and competent use of, broadband-based applications in rural parts of the state. The initiative deploys faculty, researchers, staff and resources from Mizzou and the three other campuses in the UM system.
The new study on RSIs dispels other misconceptions about the institutions – including that their student bodies are overwhelmingly white. Under the researchers' metric for identifying RSIs, a third of historically Black colleges and universities are RSIs, as are nearly a fifth of high Hispanic-serving institutions and more than 90 percent of both tribal colleges and universities and non-tribal institutions that have high shares of Native American students.
RSIs, the report found, also serve communities and student bodies that are more economically disadvantaged than the national average. As the report's executive summary notes, "Of the postsecondary institutions located in low employment counties, 83% are RSIs. More than two-thirds of the institutions located in persistent poverty counties are RSIs, as are 53% of institutions in persistent child-poverty counties."
Finally, the report notes, public RSIs are more dependent on support from states than their non-RSI counterparts.
I hope that the new understanding this report provides of RSIs in the United States will help inform policymakers. As they make decisions about funding and student aid, they need to be well-aware of the crucial role RSIs can play in helping renew rural America and ensure a more even distribution of the countless benefits that the nation's leading research universities provide to their communities and to the nation as a whole.