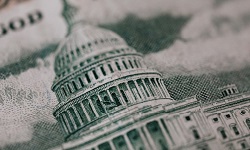 Congress Clears $1.5 Trillion Spending Package
Last night, the Senate voted 68-31 to pass a $1.5 trillion omnibus spending bill; the package had cleared the House of Representatives earlier this week. The vote averts a government shutdown and funds the federal government through the end of the current fiscal year, ending September 30, 2022.
The bill provides $730 billion in nondefense spending (a 6.7% increase over the enacted levels in FY21) and $782 billion in defense spending (a 5.6% increase over FY21). The bill also includes $13.6 billion in aid to Ukraine. As The Washington Post reports, the package "paves the way for major funding increases at top federal agencies overseeing health care, science, education, labor and defense. It replaces patchwork agreements that had essentially kept federal agencies' normal operating budgets flat in the first year of Biden's term, denying the White House an opportunity until now to translate some of its broader policy ambitions into reality."
Some notable highlights from the package include:
A $400 increase to the maximum annual Pell Grant, plus the largest increase in a decade for Title I education programs
$2.76 billion for Department of Defense basic research programs (3% above FY21)
$7.48 billion for the Department of Energy Office of Science (6.4% above FY21)
$24 billion for NASA ($770 million above FY21)
$180 million for the National Endowment for the Humanities (7.5% above FY21)
$45.18 billion for the National Institutes of Health (4.7% above FY21)
$8.84 billion for the National Science Foundation (4.1% above FY21)
$1 billion to establish the Advanced Research Projects Agency–Health within the Department of Health and Human Services Office of the Secretary to accelerate the pace of scientific breakthroughs for diseases such as ALS, Alzheimer's, diabetes, and cancer
Reauthorization for the Violence Against Women Act, including a mandate for institutions of higher education to conduct a standardized campus climate survey every two years
AAU has prepared a bill summary and updated its funding table to reflect the status of AAU's priorities in the FY22 spending package.
The package now heads to President Biden's desk for his signature.
---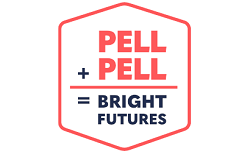 American Public Overwhelmingly Supports Doubling Pell
The omnibus spending bill passed by Congress this week includes a $400 increase to the maximum Pell Grant. The increase is the largest in more than a decade, but well short of the higher education community's goal of doubling the grant.
Introduced nearly 50 years ago, the federal Pell Grant program has helped millions of low- and middle-income Americans afford a college education. Doubling the award maximum will help restore much of its original purchasing power, reduce student debt, and help more students earn a degree.
Polls have found repeatedly that the American public strongly supports the Pell Grant program and would welcome further increases to the maximum grant amount. For example, a recent survey conducted by the National Association of Independent Colleges and Universities showed strong, bipartisan support for the program among registered voters.
Last week, AAU engaged the SSRS Opinion Panel to conduct its own survey among U.S. adults to test support for Pell. Our survey confirmed that Americans overwhelmingly support legislative efforts to double the maximum value of Pell Grants. We found that 78% of Americans support doubling Pell (50% support it "strongly" and 28% support it "somewhat"), and that only a small minority (18%) oppose it. Notably, we found strong bipartisan support for the proposal - 67% of Republicans, 74% of independents, and 92% of Democrats would like to double Pell.  
As AAU President Barbara R. Snyder noted in a recent blog post, "It is long past time to #DoublePell and secure this program's promise for new generations of Americans." Visit doublepell.org to learn more about the higher education community's campaign to #DoublePell.
---
News of Interest
 
AP News: US Colleges Cut Partnerships, Financial Ties with Russia – In recent days, many universities have pulled students from study-abroad programs, ended research partnerships, and cut financial ties with Russia in response to its unprovoked invasion of Ukraine. However, American universities have resisted the call by some in Congress to remove all Russian students from the United States. "In our country, we do not punish children for the crimes of their parents," said AAU President Barbara R. Snyder. "You have to think carefully about the consequences of targeting people because of their country of origin," she added.
Politico: Klain: White House May Extend Freeze on Student Loan Payments Again – White House Chief of Staff Ron Klain said that President Biden "is going to look at what we should do on student debt before the pause expires, or he'll extend the pause" on student loan repayment. The current pause ends on May 2.
Los Angeles Times: UC Berkeley Will Meet Court-Ordered Enrollment Cap with Online, Deferred Admission Offers – The California Supreme Court voted last week to enforce an enrollment cap on the University of California, Berkeley. In response, the university says that it will take steps – such as offering online enrollment or deferred admission – to ensure minimal cuts to its incoming 2022-23 class.
Louisiana Illuminator: U.S. House Condemns Bomb Threats Made Against HBCUs – On Tuesday, the U.S. House of Representatives voted 418-0 to pass a resolution condemning the recent wave of bomb threats against historically Black colleges and universities and reaffirming the federal government's commitment to combatting violence against HBCU students, faculty, and staff. The resolution passed the Senate last week. AAU had joined the higher education community in calling on House and Senate leaders last month to pass the resolution and to take immediate action to "put Congress on record on this matter of national importance."
Diverse: Issues in Higher Education: What Anti-LGBTQ+ State Bills Mean for Higher Ed – Since the start of 2022, lawmakers have filed more than 170 anti-LGBTQ+ bills around the country. These bills, especially those that target K-12 schools, could create barriers to higher education for LGBTQ+ youth and send a message that they are unwelcome in certain learning communities.
---
Featured Research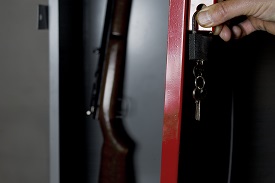 Who Do Firearm Owners Trust to Talk About Safe Firearm Storage
Researchers at Rutgers University found that, despite being a heterogenous group, firearm owners consistently view family members, law enforcement, and suicide prevention specialists to be more credible as sources of information for safe firearm storage than gun dealers or the NRA.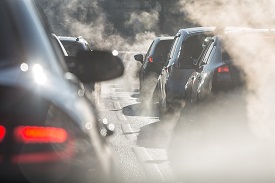 Lead Exposure in Last Century Shrank IQ Scores of Half of Americans
Researchers from Duke University and Florida State University have found that exposure to car exhaust from leaded gas has lowered the IQ scores of about half the U.S. population alive today. Their study suggests that Americans born before 1996, when leaded gas was banned, could be at greater risk for lead-related health issues.