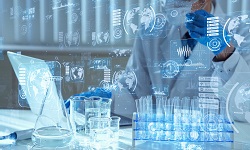 AAU Welcomes New Policies to Attract and Retain International STEM Talent
AAU President Barbara R. Snyder released a statement today commending new Biden administration actions that will make it easier for the United States to attract and retain international STEM talent.
The Departments of State and Homeland Security announced a slate of policies today to make it easier for international STEM students and scholars to remain in the United States after their initial courses of study to continue making contributions to the scientific enterprise and the economy. Among other things, DHS announced that it is including 22 new fields of study in the STEM Optional Practical Training Program, allowing more students to live and work here for up to 36 months following the completion of their degree programs. The State Department also announced new guidance to facilitate students in STEM fields on the J-1 visa to pursue additional academic training for up to 36 months. In addition, DHS updated its policies regarding how it evaluates eligibility for "extraordinary ability" (O-1A) nonimmigrant visas and how it adjudicates "national interest" waivers for certain immigrants with exceptional abilities in their field of work.
"We applaud the administration for its continued commitment to ensuring that our nation maintains its innovative edge and to attracting the world's best talent to our shores," said President Snyder.

ICYMI: Barbara's Blog: International Education Strengthens Us All
---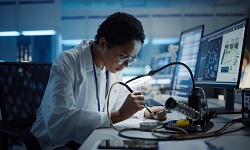 National Science Board Releases Report on the State of U.S. Science and Engineering
Earlier this week, the National Science Board released its biennial report, Science and Engineering Indicators, providing information on the state of science and engineering in the United States. The report finds that even though the nation leads globally in science and technology activities, this leadership is threatened as countries in Asia increase their investments in research and development. The report finds that the U.S. science and engineering enterprise, though strong, could be strengthened further, especially by making STEM education more accessible and affordable; building a more diverse STEM workforce; and increasing federal investments in research and development, particularly basic research performed by institutions of higher education.
The United States accounted for 27% of global R&D in 2019, but, according to the report, China and other Asian countries are catching up quickly. Further, while federally funded R&D increased in absolute terms in the United States, the proportion of total R&D funded by the federal government declined from 31% in 2010 to 21% in 2019. Per the report, the federal government is the single largest funder of U.S. basic research (41%), much of which is performed by research universities. "Declining shares of federal support for higher education could limit the ability of the United States both to perform R&D and to develop a sufficiently expert STEM workforce," the report finds. AAU is a staunch advocate of strengthening the government-university partnership and increasing federal investments in scientific research done at America's leading research universities.
The report also finds that the U.S. STEM workforce, though large, is not as diverse as it could be – women, Blacks, Hispanics, and Native Americans are all underrepresented. The STEM workforce could be diversified and expanded, the report says, by addressing persistent inequality in K-12 education as well as the lack of access to high-quality STEM education for low-income Americans and minorities.
In addition to the report, the NSB also released a brief explaining why the United States is a keystone of global science and engineering and state one pagers highlighting state-level data.
---
AAU Thanks DHS for Reestablishing the Homeland Security Academic Advisory Council
Earlier this week, AAU President Barbara R. Snyder sent a letter to Homeland Security Secretary Alejandro Mayorkas thanking him for his leadership in reestablishing the Homeland Security Academic Advisory Council. "Reestablishing HSAAC creates an important channel for communication between the academic community and policymakers to exchange ideas and discuss matters of mutual interest related to homeland security and science," she wrote.
HSAAC was established in 2012 but has not held any meetings since July 2017. As President Snyder wrote in her letter, prior to 2017, the council served as a valuable forum to discuss policies on international students, campus emergency preparedness, cybersecurity, and homeland security related academic and research programs. "We stand ready to work with you and your staff to ensure that HSAAC is a worthwhile experience for all involved," she added.
The restoration of HSAAC was one of the recommendations AAU had made in December 2020 to then President-elect Biden. On Wednesday, Rep. Raja Krishnamoorthi (D-IL) also issued a press statement applauding DHS for reestablishing HSAAC; his release quoted President Snyder about the significance of the council to America's institutions of higher education. Krishnamoorthi, Rep. Ralph Norman (R-SC), and Sen. Dick Durbin (D-IL) were key in advocating for the council.
---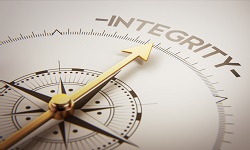 OSTP Releases Scientific Integrity Task Force Report
Last week, the White House Office of Science and Technology Policy released the first report of its Scientific Integrity Task Force. Issued in response to President Biden's January 2021 Memorandum on Restoring Trust in Government Through Scientific Integrity and Evidence-Based Policymaking, the report provides a high-level assessment of scientific integrity policies at various federal agencies, identifies effective practices for fostering a culture of scientific integrity, and provides new topics that agencies should incorporate into policies.
The report explains scientific integrity as ensuring "that science is conducted, managed, communicated, and used in ways that preserve its accuracy and objectivity" and is protected from "suppression, manipulation, and inappropriate influence – including political interference." In the report, the task force makes several recommendations to guide future policymaking.
The task force will next develop a framework and create assessment criteria for OSTP and agencies "to inform, review, and improve the design and implementation of scientific integrity policies." AAU will continue to monitor the task force's next steps and how the report's recommendations are incorporated into federal agency policies.

ICYMI: AAU, Associations Submit Comments on OSTP's Request for Information on Improving Federal Scientific Integrity Policies
---
Hill Update: President Biden Says Build Back Better Will Be Broken up in "Chunks"
At a press conference this Wednesday, President Biden told reporters that Democrats will most likely have to break up the House-passed $1.75 trillion Build Back Better Act (H.R. 5376) into smaller "chunks" in order to push elements of it past the Senate. "I think we can break the package up, get as much as we can now and come back and fight for the rest of it," he said. Sen. Joe Manchin (D-WV), who was key in killing the social spending package in the Senate, said yesterday, however, that no one had reached out to him yet about restarting negotiations.
In other news, congressional appropriators told reporters this week that they are continuing to talk about an omnibus spending bill despite Congress going on recess and are hoping to strike a deal before government funding expires on February 18. "Hopefully, a few days after we come back, there will be an omnibus," said Senate Appropriations Chair Patrick Leahy (D-VT) yesterday. Senate Appropriations Vice Chair Richard Shelby (R-AL) told reporters, however, that it would be "hard" to get it done by the 18th.

ICYMI: AAU Urges Congress to Complete Final FY22 Appropriations and Build Back Better Act Provisions Important to the Government-University Research Partnership
---
News of Interest
 
The Philadelphia Inquirer: University of Virginia Provost Will Replace Amy Gutmann as Penn's Next President – Last week, the University of Pennsylvania Board of Trustees announced that it has nominated University of Virginia Provost M. Elizabeth Magill to serve as the university's next president. Magill will begin her tenure at the University of Pennsylvania on July 1.
The New York Times: Halting Progress and Happy Accidents: How mRNA Vaccines Were Made – The scientific breakthroughs that led to the mRNA vaccines against COVID-19 took decades to unfold and spanned many different areas of research. This is the story of how "the science slowly built upon itself, squeezing knowledge from failure."
MIT Technology Review: In a Further Blow to the China Initiative, Prosecutors Move to Dismiss a High-Profile Case – Last week, federal prosecutors recommended that the Justice Department dismiss all charges brought against Massachusetts Institute of Technology Professor Gang Chen under the so-called "China Initiative." The Justice Department had alleged that Chen hid funding from China on grant disclosure forms.
Pittsburgh Post-Gazette: With Campuses Nearly 100% Vaccinated, Pitt Says It's Time to Rethink COVID-19 – With nearly 100% rates of vaccination among students, faculty, and staff, and reports of no hospitalizations despite the omicron surge, University of Pittsburgh officials said that it may be time to "begin shifting focus away from case counts as the key measure of how SARS-CoV-2 is affecting regular life."
The News & Observer: COVID-Test Vending Machines Are Popping up at Colleges in the US as Omicron Spreads – Several universities (including the University of Utah and Case Western Reserve University) have installed convenient vending machines on their campuses to dispense free COVID tests to students.
---
Featured Research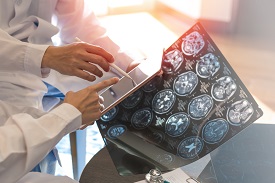 Epstein-Barr Virus May Be Leading Cause of Multiple Sclerosis
Research led by Harvard University's T.H. Chan School of Public Health suggests that multiple sclerosis, a progressive disease that affects the central nervous system, is likely caused by infection with the Epstein-Barr virus.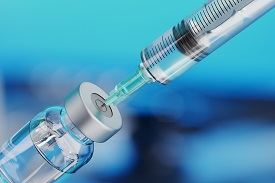 UW-Madison Researchers Lead Effort to Create a Universal Coronavirus Vaccine
With funding from the National Institutes of Health, University of Wisconsin-Madison researchers are working with collaborators to develop a vaccine that will work against a broad range of coronaviruses.