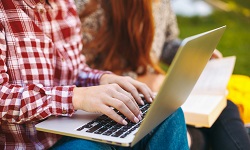 Fifteen AAU Institutions Join Network to Create New College Pathways for Small-Town and Rural Students
Sixteen top universities and colleges across the nation, including 15 AAU members, have joined the Small Town and Rural Students (STARS) College Network to "help students from small-town and rural America enroll in, succeed at, and graduate from the undergraduate program of their choice." The network aims to "create new pathways to college for students who might not otherwise recognize the full range of educational opportunities available to them."
The network is seeking to close the gap in higher education achievement between urban and rural students; only 29% of adults aged 19-24 in rural areas are enrolled in college, compared to 42% in urban areas. Institutions in the STARS College Network plan to create programs to bring rural and small-town students to campus to help prepare them for college; expand visits by college admissions staff to rural areas; support students during the college application process; and help students navigate financial aid and scholarship opportunities.
The network is supported by a $20 million gift from Trott Family Philanthropies; each institution in the network will receive $800,000 to spend over four years to launch the program. AAU members in the network include Brown University, California Institute of Technology, Case Western Reserve University, Columbia University, Massachusetts Institute of Technology, Northwestern University, The Ohio State University, University of Chicago, University of Iowa, University of Maryland, University of Southern California, University of Wisconsin, Vanderbilt University, Washington University in St. Louis, and Yale University.

ICYMI: Barbara's Blog: Serving the Needs of Rural America
---
Department of Education Delays Guidance That Would Have Significantly Complicated Contracting for Universities
Under Secretary of Education James Kvaal announced in a blog post last week that the Department of Education is delaying the effective date of proposed new guidance, contained in its February "dear colleague" letter, that would have significantly complicated university contracting with third-party companies and vendors; the guidance was set to take effect on September 1.
As AAU and other higher education organizations noted in a letter to the department last month, the guidance significantly expanded the definition of who would be considered a "third-party servicer" (TPS) for federal reporting purposes and would have placed burdensome requirements on institutions and outside entities that work with universities to provide critical student and academic services.
Kvaal said in his blog post that the Department of Education received more than 1,000 comments on its letter and will issue a revised final guidance letter, which will be effective six months after its publication. Kvaal did not provide a timeframe for when the revised guidance letter would be released. He also clarified that the agency does not consider contracts involving activities such as study abroad programs, recruitment of foreign students, clinical opportunities, and local police departments helping analyze crime statistics as third-party servicers. He promised that the agency will "carefully review public comments on areas of confusion or concern and consider clarifying and narrowing the scope of the guidance in several areas, including software and computer services, student retention, and instructional content."
---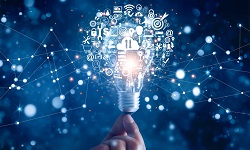 Task Force on American Innovation Holds Congressional Briefing on the Importance of Federally Funded Research
The Task Force on American Innovation (an alliance of industry, professional societies, and university organizations, including AAU) hosted a live briefing for congressional staff last week highlighting the importance of strong federal investments in scientific research. Speakers at the event included Semiconductor Industry Association Director of Government Affairs Stewart Barber, Federation of American Scientists Associate Director of R&D and Advanced Industry Matt Hourihan, AAU Associate Vice President for Federal Relations Julia Jester, and representatives from Microsoft and Advanced Micro Devices.
Speakers discussed federal research funding from a historical perspective and provided metrics showing current funding levels and how they compare with other nations around the world. AMD Corporate Vice President of Government Relations Jonathan Hoganson and Microsoft Senior Director for 5G and External Affairs Rob Blair highlighted how federally funded university research drives innovation and helps companies compete internationally. They also talked about how industry partnerships with universities and the government can ensure students are ready to join the skilled technical workforce upon graduation.
AAU has been a strong proponent for reinvigorating the government-university partnership – to ensure that the United States continues to reap the benefits of science and to compete on a global stage, it is essential that the federal government maintain and grow its support for university-based scientific research.
---
News of Interest
USA Today: Not Your Parents' Google: Why Universities Should Embrace, Not Fear, ChatGPT and AI – In an opinion piece, Tulane University President Michael A. Fitts argues that, while artificial intelligence programs such as ChatGPT will not replace human "discernment, judgment and critical thought," they could eliminate "rote work" and free "academic minds to pursue new possibilities and apply their time and energy to solve novel problems."
Houston Chronicle: Rice, UH Among Colleges Creating Academic Partnerships with India – Many U.S. universities are building ties with universities in India. In 2020, Rice University partnered with the Indian Institute of Technology, Kanpur "to research global energy demand" and "just formalized a fellowship program that supports Kanpur students in coming to Rice to aid in ongoing research." Rice University Vice President for Research Ramamoorthy Ramesh said that both the United States and India are "trying to align together because of common threats … One thing to shore them up is to have good academic interactions." Ramesh is a member of the newly formed AAU Task Force on Expanding U.S.-India University Partnerships, which is studying how to further expand research and higher education alliances between the two nations.
Pasadena Now: New Center at Caltech Aims to Help Shape Public Science Policy – The California Institute of Technology has launched a new Center for Science, Society, and Public Policy to examine the "intersection of science and society, provide a forum for the discussion of scientific ethics, and help shape public science policy." The center will offer courses to students, host discussion forums, and support faculty and student research projects.
KXAN: Amazon Creating Science Hub with UT Austin – The University of Texas at Austin and Amazon are partnering to create a new science and engineering hub focused on "machine learning, image/video processing, robotics and networking/communications." Through the hub, Amazon will "fund research projects, doctoral graduate student fellowships and events to diversify and increase cross-disciplinary innovation."
The Chronicle of Higher Education: Can U.S. Research Recover from the China Initiative? – Last year, the Department of Justice announced that it was ending the China Initiative, a controversial program that sought to crack down on Chinese economic espionage and theft of trade secrets from American research labs and universities. The program's demise, however, has not "ended scrutiny of academic ties to China" or restored trust among scholars of Asian heritage who are concerned about being unfairly targeted.
Solar Power World: 35-MW Solar Project Curbs Vanderbilt University's Carbon Emissions by 70% - Last week, the Vanderbilt I Solar Farm began supplying green power to Vanderbilt University's campus in Nashville. The facility "represents a significant step by Vanderbilt University toward its goal to power its campus entirely through renewable energy and become carbon neutral by 2050."
---
Featured Research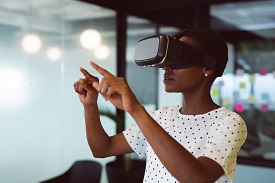 How Virtual Reality Can Help Relieve Chronic Pain
An occupational therapy professor at Tufts University is studying how virtual reality can help ease chronic pain. Research shows that virtual reality can not only help distract patients from pain, but it can also alter their perceptions of pain by tricking the brain – "if the body in VR is moving with ease, the brain can be tricked into thinking it is no longer feeling pain at that moment."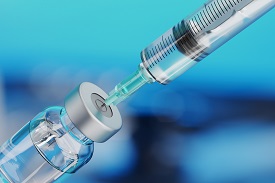 Race to RSV Vaccine Approval: URMC Researchers Leading the Way
Researchers at the University of Rochester Medical Center are leading the way in the development of three vaccines targeting respiratory syncytial virus (RSV) in adults; two of the vaccines are currently under FDA review. RSV causes up to 10,000 deaths each year in adults 65 years or older in the United States; there is currently no FDA-approved vaccine to prevent infections.
---
From Our Feeds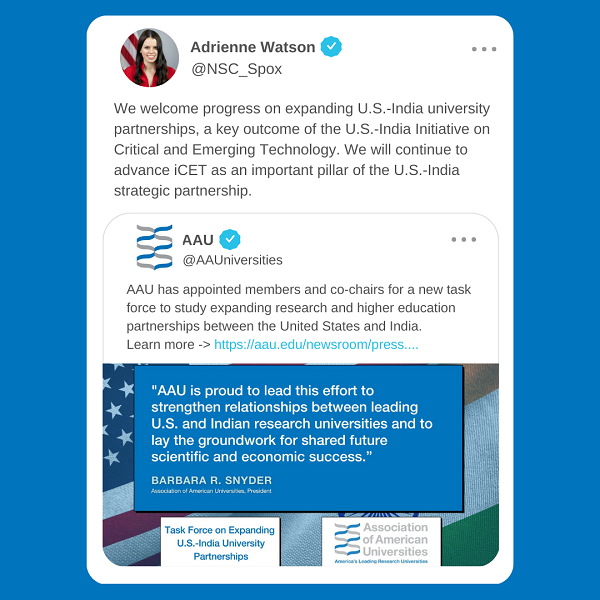 White House National Security Council Spokesperson Adrienne Watson welcomed AAU's announcement of a new task force to strengthen relationships between leading U.S. and Indian research universities. "We welcome progress on expanding U.S.-India university partnerships, a key outcome of the U.S.-India Initiative on Critical and Emerging Technology," she wrote.