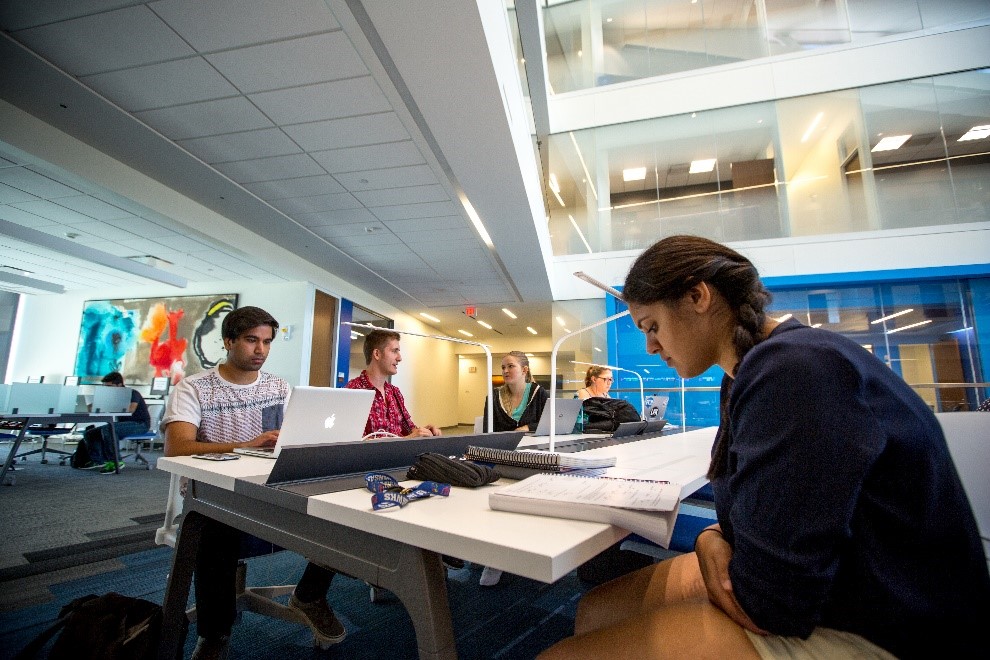 Research universities, like those AAU represents, enjoy a long-standing compact with the American people to work on their behalf and promote the greater good. This compact is most effective when bolstered by thoughtful, forward-looking federal policies that open doors to all.
When students from all walks of life – especially people from low-income, first-generation, and underrepresented backgrounds – can access and afford higher education, America wins. As the long-overdue reauthorization of the Higher Education Act (HEA) begins, I ask congressional leaders to renew the HEA with this in mind. Doing so will help to ensure increased student success and, in turn, enhance our economy and enrich society.
I am pleased the House HEA bill, the PROSPER Act, proposes to simplify the Free Application for Federal Student Aid (FAFSA). The FAFSA is longer than federal income tax forms and requires family financial information that can be especially difficult for low-income students to gather. I also commend Chairwoman Foxx, Ranking Member Scott, and other committee members for the inclusion of a Pell Grant bonus to incentivize on-time completion, as well as the elimination of student loan origination fees.
Despite the bill's positive aspects, the House PROSPER Act, as written, falls short of fostering greater higher education opportunity by proposing to restrict vital sources of student aid.
Graduate students – America's future doctors, scientists, engineers, professors, educators, and entrepreneurs – would be hit particularly hard by the loss of Federal Work-Study eligibility, the elimination of public service loan forgiveness, the elimination of GRAD and PARENT PLUS loans, and the establishment of new student loan borrowing limits. At a time when our nation needs educated, highly-skilled citizens, undermining graduate student support will force many of our best and brightest to pursue costlier means of financing their higher education pursuits, or push them to reconsider their career aspirations.
Support for America's highest-need undergraduate students is also cut by the House bill. The PROSPER Act would eliminate subsidized loans and the Supplemental Educational Opportunity Grant (SEOG), increasing the cost of college by thousands of dollars for many low-income undergraduate students. Estimates show that eliminating subsidized loans could force six million students who currently use these low-cost loans to pay an additional $39 billion over the next decade – the equivalent of 20 percent more each month.
Proven to boost completion rates, the SEOG requires universities to match federal dollars in support of highest-need undergraduate students. Ripping away this aid could force many students to take out costly, high-interest private loans, leading to increased student debt burdens, and dimming the prospect of graduate education attainment.
As part of the government-university partnership, AAU universities strive to provide high-quality, affordable education through substantial institutional financial aid programs for low-and middle-income students. On average, AAU's private universities reduce tuition and fees by 58 percent and our public universities lower tuition and fees by 43 percent for such students. Without a similar commitment from our federal partners, this long-standing partnership will face undue strain, threatening the long-term success of the American people.
When signing the HEA into law more than 50 years ago, then-President Lyndon Johnson called higher education "the most important door that will ever open" to the American people. Like him, I believe in the transformative power of education and I hope our federal lawmakers do, too.
As Congress continues to work to reauthorize the HEA, I urge committee leaders to ensure college remains a viable, affordable option for today's students from all backgrounds. It is these students who will be tomorrow's entrepreneurs, firefighters, engineers, doctors, teachers, and community leaders. We look forward to working with our partners on Capitol Hill to that end.