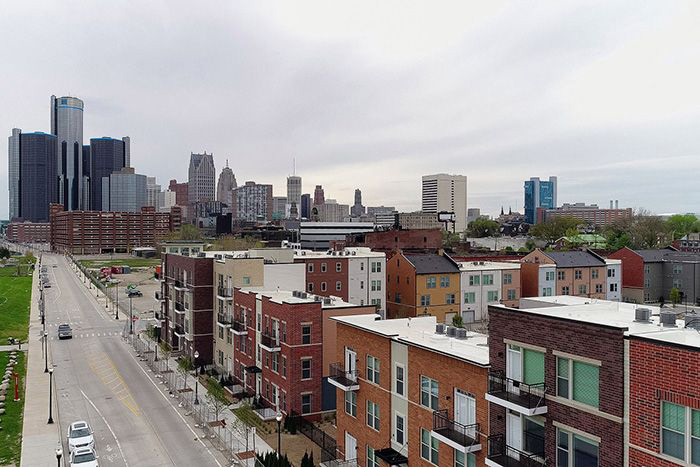 How America's leading research universities are transforming lives through public service and community outreach.

Research universities have long partnered with the federal government to develop innovations that drive our economy, bolster national defense, advance health, and educate our workforce and military. America's research universities also play invaluable roles in their local, state, and regional communities. AAU's 60 public and private U.S. universities support a broad array of public and community service programs, including many that help students gain real-world experience while serving those in need.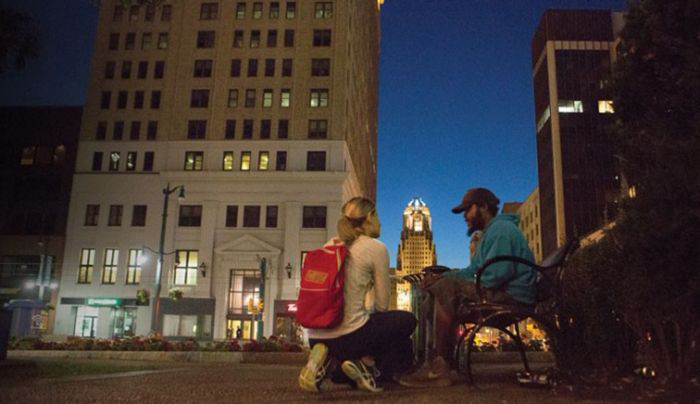 Medical students and faculty at the University of Buffalo's Homeless health, Education, Awareness, and Leadership in street medicine (HEALS) work two nights per week in partnership with social workers and nurses to increase health care access for Buffalo's homeless population, with the ultimate goal of helping them get off the street. Accompanied by faculty physicians, students talk with the homeless, evaluate their health, address any immediate health concerns with medical supplies, and work to steer them to housing and clinics. The group also supplies individuals with socks, blankets, snacks, and other small items. Since UB HEALS's launch in 2016, about 150 UB medical students have participated as part of helping to fulfill an annual 10-hour service requirement. Students are gaining hands-on experience, but more importantly, they are helping others in the process.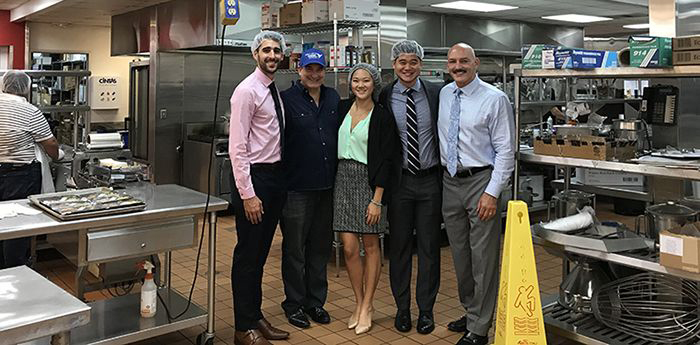 At the University of Southern California, graduate students at the Price School of Public Policy worked with a local nonprofit to assess the organization's readiness for a capital fundraising campaign. The Los Angeles-based nonprofit, Project Angel Food, cooks and delivers food to those in the community too sick to shop or cook for themselves, including many suffering from terminal illnesses. Now in its 30 th year, having launched in response to the HIV/AIDs epidemic, the nonprofit organization sought help in devising a capital campaign to update a building where its primary administrative offices and kitchen are located. Project Angel Food's board took proposals for the project and selected the USC graduate students over professional consulting firms, primarily citing cost-savings – the hourly pay for the graduate students was roughly one-third the fees proposed by professional firms. The organization's executive director explained that the cost-savings went directly toward meals for the community.
These small examples of research universities contributing to their communities are just two among thousands of programs across our country. For example, in Gainesville, the University of Florida has launched an initiative to help low-income families in Alachua County save money on their utility bills, roughly $250-300 annually. At the University of Maryland, College Park students are partnering with the Guide Dog Foundation to train seeing-eye dogs for visually-impaired Americans who may otherwise be unable to afford guide dog assistance. Harvard University and the University of Michigan have formed two partnerships: one to help develop solutions to the opioid crisis by convening public health experts and policymakers and another designed to spur economic development in Detroit.
As our nation's leading research universities, we have a unique responsibility to serve the American people and the communities we call home. That is a responsibility our institutions take very seriously. For that, I'm extremely proud to be affiliated with so much good – for our students, their families, the surrounding communities, and those most in need.