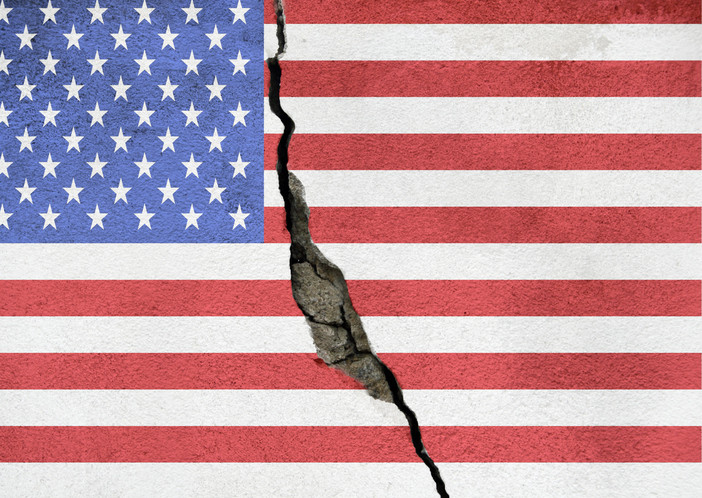 The "Building Civic Bridges Act" Is One Helpful Way to Encourage Connection in Our Increasingly Divided Country
Watching the reactions to the public hearings of the House Select Committee to Investigate the January 6 Attack is a stark reminder of the extreme ideological polarization in our country. The attack on the United States Capitol is a distressing example of political extremism leading to violence -- and yet Americans have strongly differing views about the attack. Fortunately, good people in communities across our country are working on ways to fight extreme polarization, one conversation at a time – and they are getting support from a bipartisan coalition in Congress.
Recently, I had the pleasure of speaking with the House Bipartisan Working Group, which includes members of the House of Representatives from both major parties who meet regularly to find ways to solve problems together. One of the issues we discussed was a bill cosponsored by several of the group's members: the Building Civic Bridges Act (H.R. 6843). Sponsored by nine Democrats and nine Republicans, the bipartisan bill would create an Office of Civic Bridgebuilding within the AmeriCorps program to support promising initiatives around the country that encourage finding common ground.
"Civic bridgebuilding" is a term that describes any activity that strengthens relationships and respect across ideological or political lines to lessen division and develop strategies to address community challenges. In practice, this looks like facilitating conversations in which various individuals and groups can engage in meaningful dialogue and learn from each other. These conversations may cover an array of topics, but they will primarily focus on the most hard-hitting community issues, such as education, public safety, and health.
The Office of Civic Bridgebuilding would provide competitive grants to civic bridgebuilding programs across the country and track their success, train AmeriCorps members in bridgebuilding skills, and serve as a public coordinator and convener for the larger national civic bridgebuilding movement. The bill sets up a rigorous, evidence-based, peer-reviewed grant application process for applicants like community nonprofits, universities, civic clubs, and religious organizations to follow. The Building Civic Bridges Act would also fund research on civic bridgebuilding and social cohesion.
Fostering civil engagement across deep divides – no matter whether the divides are religious, racial, economic, or partisan – is paramount if we wish to protect our democracy at a time of intense polarization. In American society, colleges and universities play a key role in fostering civil discourse, and America's leading research universities are proud to partner with national, state, and local governments and civic organizations to foster civic bridgebuilding. We must begin re-engaging with each other in the communities where we all live to tackle problems without the outside pressures of national politics. The Building Civic Bridges Act would be a simple, smart, evidence-based way of beginning to heal our nation, foster engaged communities, and renew our commitment to democracy.