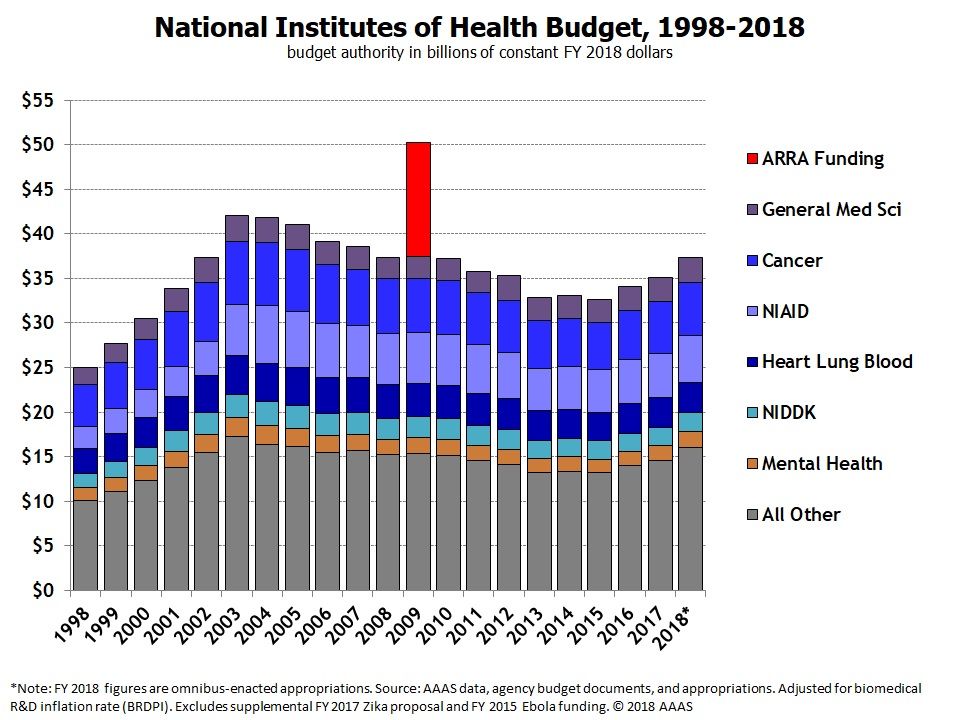 AAU urges Congress to provide at least $39.3 billion for the National Institutes of Health (NIH) in FY19.
NIH research enhances public health, lengthens life, and reduces illness and disability. NIH contributes to American economic growth and productivity, and expands our biomedical knowledge by funding cutting-edge research and cultivating the biomedical workforce of today and tomorrow.
Sustained investment in biotechnology and genomics is crucial to the development of novel therapies for diseases, including: cancer, Alzheimer's, autism, and diabetes. Improved understanding of the molecular causes of disease is being used to screen thousands of chemicals for potential drug candidates and to generate less toxic cancer therapies tailored to the specific genetic profile of each patient's cancer.