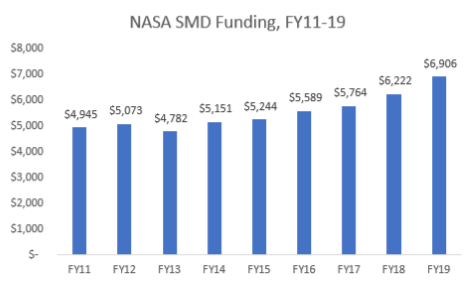 AAU urges Congress to provide at least $7.5 billion for NASA's Science Mission Directorate in FY20
For over 60 years, NASA has captivated the public with accomplishments that have revolutionized our understanding of space  sciences, the life sciences, and aeronautics, and have led to new technologies that will enable space travel beyond low-Earth orbit and scientific discoveries.
AAU recommends $790 million for the Aeronautics directorate. NASA-funded aeronautics research is integral to the nation's research enterprise having led to advances in the safety, capacity, and efficiency of the air transportation systems that we use on a daily basis.