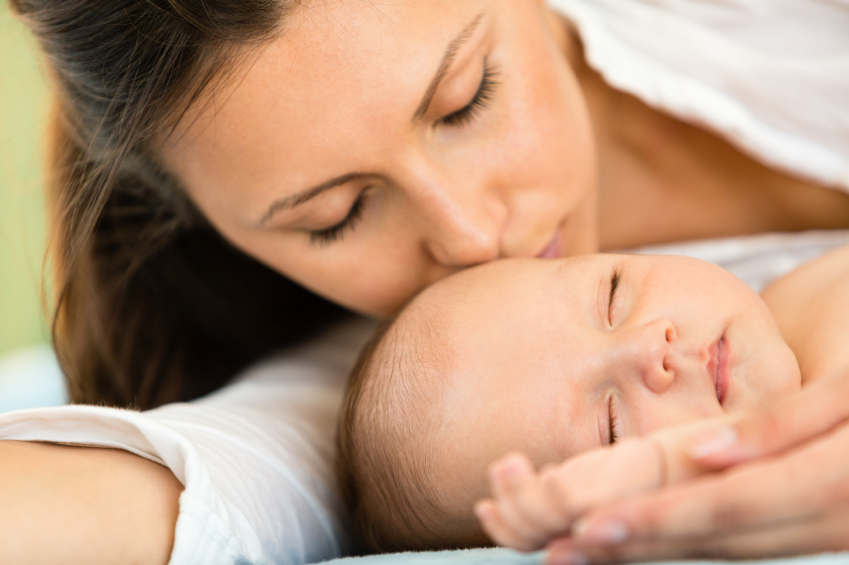 A junior human development and family studies major at Purdue University is working alongside her professor to measure the cortisol levels of mother and infant interactions to learn more about how stress can affect entire families.
On her way to becoming what she hopes is a doctor of osteopathic medicine, Lydia Lochamire is soaking up experiences that will enhance her bedside manner. She's made three medical mission trips to Nicaragua. She's gaining critical research experience as an undergraduate. And she's developing a philosophy on the practice of holistic medicine. A certified nursing assistant in high school and now an emergency room technician, Lydia, a junior in human development and family studies, hopes her next stop will be medical school.
Hudson farm to HHS
Growing up on a farm in northeast Indiana, Lydia says she inherited a healthy lifestyle. Since second grade, instead of selling lemonade, she and her siblings ran a produce stand. She also saw the insides of a few hospitals as a result of some childhood accidents, and later grew to appreciate the care provided in the nursing homes and emergency rooms where she worked and volunteered.
She continues to exemplify good health and clean living by enjoying the outdoors and eating right. With a minor in biology, Lydia is learning how family dynamics affect health in her chosen major of human development and family studies, a department in Purdue's College of Health and Human Sciences (HHS).
On medical missions
An experience in Nicaragua as part of Raising AIM (Awareness in International Medicine) sealed Lydia's desire to attend medical school. There, Lydia helped a 15-year-old girl who was about to give birth. The doctors let her scrub in and she assisted with the delivery. That life-giving event was a life-changer for Lydia, who can see herself down the road in obstetrics and gynecology.
The eye-opening trips to the developing country also have shaped Lydia's ideas about community medicine. "As a group, we help villages develop and implement clean water systems," she says. "Clean water is essential in so many ways."
Life in the ER
As an emergency room technician at Lafayette's IU Health Arnett Hospital, Lydia sees the real world play out before her. "I love it," she says. "It's always busy and I'm lucky to have this job while I'm still in college."
The training ground may be unsurpassed. "Helping and interacting with patients is where I definitely feel like I am headed in the right direction with my life," she says. "Working at the hospital allows me to combine the knowledge I'm gaining in school with the interpersonal skills I'll need for my future."
The psychology of biology
Lydia is gaining experience on the Family Physiology Project, directed by Leah Hibel, assistant professor of human development and family studies. By measuring the cortisol levels of mother and infant interactions, the researchers are learning more about how stress can affect entire families. For Lydia, it's just another example of how health care rubs up against everyday life. "I actually started off as a biology major," she says. "But as a pre-med student I wanted to gain education from both the science side and the relationship side."
Information provided by Purdue University