The defining attributes of the educational mission at the University of Arizona (UA) are "access and quality."
UA is a land and space grant university with two medical schools and  twelve colleges. It has 31,565 undergraduates and 8,658 graduate and professional students, 35.6% of which are underrepresented minority, first-time freshmen. There are challenges to its mission to provide access to students from under-resourced schools.
Nevertheless, the freshmen interested in STEM majors at UA track the national averages (24%) and the percentage of students graduating from a STEM major at UA is slightly better than the national average (21% compared to 15-17%). Clearly, UA is an attractive institution for undergraduates interested in STEM majors. To build upon this capacity for undergraduate STEM education, our project is designed to enable and support excellence in teaching and student learning.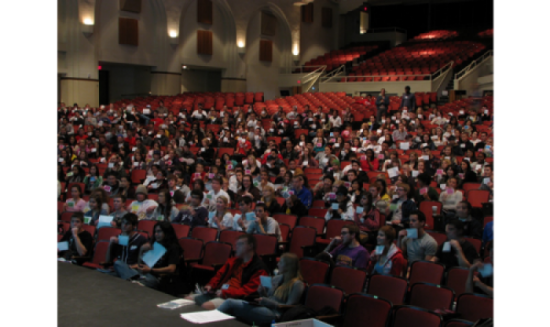 The goals of the UA AAU Undergraduate STEM Education Project:
Influence the cultures of STEM department faculties so that they will use sustainable, student-centered, evidence-based, active learning pedagogy in their classes, particularly at the freshmen and sophomore levels
Redesign introductory STEM courses in alignment with the first goal. 

In the fall of 2014, the Department of Chemistry and Biochemistry fully implemented the innovative "Chemical Thinking" curriculum in all sections of the General Chemistry course for science and engineering majors. We are promoting and supporting course redesigns through the development of STEM faculty learning communities and the active participation of the Office of Instruction and Assessment in assessment and professional development opportunities.  
For up-to-date information on the University of Arizona AAU Project Site reform efforts visit its website.