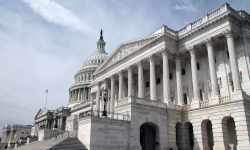 Lawmakers Struggle to Reach Deal to Avert Government Shutdown, Threatening Continuity of Federally Funded Research
The clock is ticking for Congress to pass a continuing resolution that would keep the federal government open past the current fiscal year, which ends on September 30. Last week, House Republicans failed to reach an agreement on a stopgap bill, which would have funded the government for an additional 30 days and required an 8% cut to nondefense spending, and the FY24 defense spending bill (H.R. 4365). At the moment, it is uncertain whether Congress can reach a deal to avoid a government shutdown on October 1 or how it would even go about doing so.
A shutdown will lead to the furlough of hundreds of thousands of federal workers and affect a range of government services. According to Reuters, "Scientific research would be disrupted as agencies like the National Institutes of Health, the National Science Foundation and the National Oceanographic and Atmospheric Administration would furlough most of their workers." A majority of employees at the Department of Education will also be furloughed. Reuters reported the department as saying that "protracted shutdown could 'severely curtail' aid to schools, universities and other educational institutions." Funds that are due to be awarded later in the year could also be affected, although "Pell grants and student loans would continue to be paid." The American Council on Education has prepared a primer on government shutdowns and higher education.
---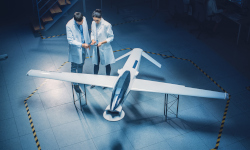 AAU, APLU Outline Priorities and Issues of Concern in FY24 NDAA
Last Monday, AAU President Barbara R. Snyder and Association of Public and Land-grant Universities President Mark Becker sent a letter to the chairs and ranking members of the House and Senate Armed Services Committees outlining the associations' views on policy provisions contained in the FY24 National Defense Authorization Act bills.
As a reminder, both the House and the Senate approved their respective versions of the FY24 NDAA (H.R. 2670 and S. 2226) earlier this year. Last week, the House voted to begin formal conference negotiations with the Senate to reconcile differences between the two bills. Party leaders named Republican and Democratic conferees, including members on and off the House Armed Services Committee.
The associations' letter urged the committees to enact policies that support and protect the government-university partnership and to reject measures that undermine the United States' ability to out-innovate our competitors. The letter particularly highlighted several measures in the bills that create unnecessary or counterproductive research security requirements that would harm, as opposed to help, the advancement of American science in support of U.S. national security interests. The letter also asked the committees to reject harmful new Department of Defense cost-sharing requirements for universities and to recognize the importance of scientific openness to our global competitiveness. "AAU and APLU members remain committed to bolstering the security of university research without sacrificing the open exchange of ideas and the spirit of collaboration required for the advancement of science," the letter said.
The Coalition for National Security Research, which includes AAU, also sent a letter to the Committees on Armed Services outlining recommendations to "strengthen the defense industrial base [and] the scientific research enterprise" in the FY24 NDAA. AAU further joined a letter led by the American Council on Education expressing concerns about certain provisions in the bills, including one that would require DOD-funded researchers to disclose personal information on a public website.
---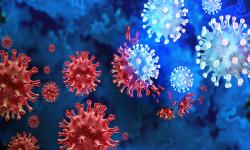 AAU Institutions Receive Grant Funding to Help Establish National Infectious Disease and Forecasting Network
Last week, the Centers for Disease Control's Center for Forecasting and Outbreak Analytics (CFA) announced that it has awarded more than $250 million to 13 institutions to establish the country's first network to forecast and respond to infectious disease outbreaks. According to CFA Director Dylan George, "This network will increase our national capacity to use disease models, analytics, and forecasts to support public health action, prevent infections, protect people, and safeguard economies."
AAU institutions that have received awards to establish the outbreak response network include: Carnegie Mellon University ($17.5 million); Emory University ($17.5 million); a team co-led by the University of Texas at Austin and including researchers from Northwestern University ($27.5 million); Johns Hopkins University ($23.5 million); the University of North Carolina at Chapel Hill ($4.5 million); the University of Michigan ($17.5 million); the University of Minnesota ($17.5 million); and the University of California, San Diego ($17.5 million).
"Each of the grantees will help us move the nation forward in our efforts to better prepare and respond to infectious disease outbreaks that threaten our families and our communities," said CFA Director George, continuing: "We are committed to working alongside these outstanding partners to achieve our goal of using data and advanced analytics to support decision-makers at every level of government."
---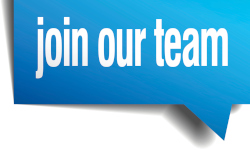 AAU Hiring Meetings and Events Coordinator
AAU is seeking applications for the position of meetings and events coordinator. The coordinator will be responsible for managing, planning, coordinating, and executing AAU's constituent meetings, workshops, and in-person and virtual events. Learn more about the job and get instructions on how to apply here.
---
News of Interest
 
KTAR News: Research and Development Hub Based at ASU Gets Nearly $40M in Funding from CHIPS Act – Last week, the Department of Defense announced that it is awarding nearly $40 million to Arizona State University's Southwest Advanced Prototyping (SWAP) Hub as part of the Microelectronics Commons program established under the CHIPS and Science Act of 2022. The award will help advance the United States' ability to prototype and manufacture microelectronics.
Forbes: $50 Million to Northwestern, University of Chicago for a New Center on Mathematics and Biology – With $25 million each from the National Science Foundation and the Simons Foundation, Northwestern University and the University of Chicago are setting up a new National Institute for Theory and Mathematics in Biology in downtown Chicago. The institute aims to transform the study of biology through mathematics and will foster "collaboration between mathematicians and biological scientists," conduct "educational outreach at the K–12 level," and "promote workforce development."
CBS News Chicago: University of Chicago Building City's First Freestanding Cancer Care, Research Center – The University of Chicago broke ground last week on Chicago's first freestanding comprehensive cancer care and research center. By housing "services, research, and education all under the same roof," the center will help accelerate the development of new canner treatments.
The Chronicle of Higher Education: What Should Shape What Colleges Teach? Not the Government, Most Americans Say – A new survey shows that "Americans from both major political parties tend to oppose substantial government influence over what's taught in college classrooms." The survey found that only 37% of respondents wanted state governments, and 32% wanted the federal government, to have "a great deal or good amount of influence" over what's taught in college.
Inside Higher Ed: Latest DACA Ruling Leaves Students in Limbo – A Texas federal court's ruling that the Deferred Action for Childhood Arrivals Program or DACA is illegal has heightened "concerns and uncertainty about the future of the program among undocumented students and their advocates." According to a report from the Presidents' Alliance on Higher Education and Immigration and the American Immigration Council, "at least 408,000 undocumented students are enrolled at U.S. colleges and universities, making up 1.9 percent of college students nationwide as of 2021."
---
Featured Research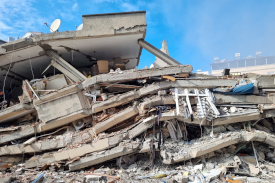 Seismologists Use Deep Learning to Forecast Earthquakes
Researchers at the University of California, Santa Cruz and the Technical University of Munich have developed a new model that uses deep learning to forecast earthquake aftershocks. The researchers' study shows that the deep learning model "is more flexible and scalable than the earthquake forecasting models currently used" and could "open up new possibilities for earthquake forecasting."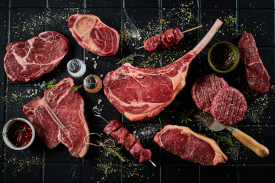 A Mere 12% of Americans Eat Half the Nation's Beef, Creating Significant Health and Environmental Impacts
A new study by Tulane University researchers shows that 12% of Americans – "most likely to be men or people between the ages of 50 and 65" – are "responsible for eating half of all beef consumed on a given day." The beef industry produces significant greenhouse-gas emissions, and the researchers hope that the results of their study can be used to target the 12% of Americans eating the most beef with "educational messaging around the negative health and environmental impacts of beef consumption."
---
Upcoming Events
 
The Golden Goose Award will host its annual award ceremony and reception at the Coolidge Auditorium at the Library of Congress this week on Wednesday, September 27, from 5:30 – 8: 30 p.m. ET.
The award honors federally funded scientific research that may sound frivolous or silly but has resulted in tremendous societal impact. AAU is one of the award's founding organizations and continues to work with the American Association for the Advancement of Science to support the award's annual activities. Register for the ceremony here by the end of the day today!
---
From Our Feeds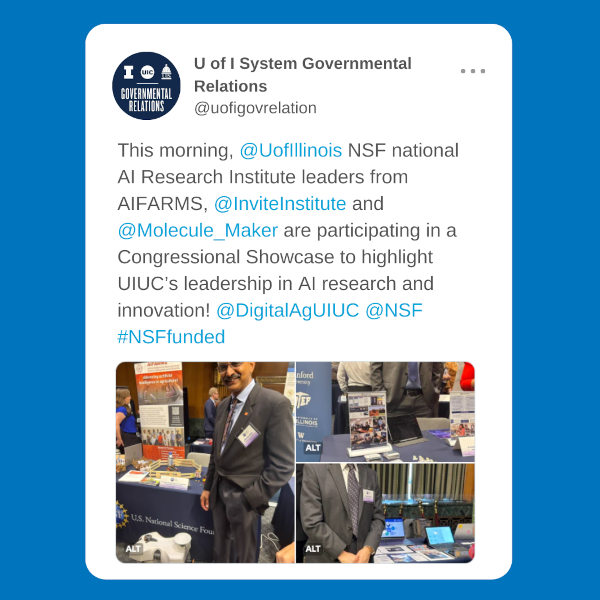 Last week, the National Science Foundation hosted "AI Hill Day" to showcase on Capitol Hill the innovative research happening at the 25 NSF-supported National Artificial Intelligence Research Institutes. As NSF Director Sethuraman Panchanathan tweeted: "From food security and healthcare to weather forecasting and cybersecurity, the people behind the #AI Institutes are working to tackle some of the grandest challenges of our future."
Many of the AI Institutes are led by AAU universities, including three at the University of Illinois Urbana-Champaign – the Inclusive Intelligent Technologies for Education (INVITE) Institute, the Artificial Intelligence for Future Agricultural Resilience, Management, and Sustainability (AIFARMS) Institute, and the Molecule Maker Lab Institute. Leaders from the three institutes participated in the congressional showcase during #AIHillDay to highlight "UIUC's leadership in AI research and innovation." There are more than 500 academic partners who participate in these $20 million multi-year awards.