Introducing the Leading Research Universities Report
Welcome to the inaugural issue of the Leading Research Universities Report, a new public weekly newsletter from AAU. Each week, Leading Research Universities Report will feature relevant news and information in the world of higher education with a focus on the activities of America's leading research universities and how they are transforming lives through education, research, and innovation. Leading Research Universities Report is currently available to previous subscribers of the AAU Weekly Wrap-up; members of the public will be able to subscribe at a later date. We hope you will enjoy AAU's new offering!
---
Hill Update: Reconciliation Markup, Infrastructure, and Government Shutdown
The House Budget Committee has scheduled a markup of the Democrats' $3.5 trillion budget reconciliation bill on Saturday. The committee will package together the legislation from 13 authorizing committees and send it to the Rules Committee in preparation for a House vote. Speaker Nancy Pelosi (D-CA) has said that the plan is to bring the measure to the floor for a vote next week. No Senate committees have marked up reconciliation measures yet, and reports suggest the Senate Democrats may negotiate with House Democrats before the House votes on its reconciliation measure to reach agreement on a final bill that can pass each chamber.
The House is still scheduled to hold a vote on the bipartisan infrastructure bill on Monday. Progressives continue to say that they will not vote for the bill without a clear commitment from other Democrats on the reconciliation package.
The Senate is also expected to vote Monday on a bill passed by the House (H.R. 5305) to suspend the debt ceiling through December 16, 2022, and to fund the government through December 3, 2021; the vote is expected to fail because Republicans have enough votes to filibuster it. Speaker Pelosi told reporters yesterday that, if needed, Democrats will pass a standalone stopgap measure to fund the government past September 30 to avert shutdown. The White House has started to ask federal agencies to prepare for a shutdown in case a continuing resolution is not passed in time.
FEATURED RESOURCE: AAU FY22 Funding Priorities Table
---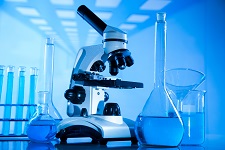 President Biden Announces Members of the President's Council of Advisors on Science and Technology
Earlier this week, President Biden announced 30 leading scientists and technology experts as members of his President's Council of Advisors on Science and Technology. The council is responsible for advising the president on "matters involving policy affecting science, technology, and innovation, as well as on matters involving scientific and technological information that is needed to inform public policy relating to the economy, worker empowerment, education, energy, the environment, public health, national and homeland security, racial equity, and other topics." Last week, President Biden issued an executive order expanding PCAST from 26 to 32 members.
According to the White House announcement, this is the most "diverse PCAST in U.S. history," with women making up half of the membership and people of color and immigrants making up more than a third of membership. Several members are from AAU institutions. Frances Arnold, Eric Lander, and Maria T. Zuber have been appointed to serve as co-chairs of PCAST.
---
AAU Participates in Efforts to Help At-Risk Afghan Students and Scholars
Over the past few days, AAU has participated in several attempts to garner support from the Biden administration and the Congress for at-risk Afghan students, scholars, and professionals. Last week, AAU President Barbara R. Snyder joined leaders from more than 20 higher education associations and scientific organizations in a White House meeting to discuss efforts to help these individuals resettle in the United States. Eric Lander, the president's science advisor and director of the White House Office of Science and Technology Policy, led the meeting and was joined by officials from the Department of State and the Department of Homeland Security.
The meeting focused on how executive branch agencies can expand their collaborations with institutions of higher education and professional organizations to assist with ongoing efforts to resettle Afghan evacuees. Participants discussed how best to harness the skills and talents of Afghan scholars as they are relocated in the United States and urged the administration to continue to take action to get scholars and their families still in Afghanistan out of the country. The briefing also touched on possible ways to help Afghan students currently attending colleges and universities in the United States. A White House readout of the meeting is available here.
The meeting came about at least partially in response to a letter that AAU and APLU sent to Secretary of State Antony Blinken and Secretary of Homeland Security Alejandro Mayorkas offering to work with our members to assist with efforts to support at-risk Afghan students and scholars. Lander wrote back expressing appreciation for the organizations' commitment and noting his intention to convene a meeting "to help our Afghan allies land on their feet when they arrive."
This week, AAU also joined ACE and 37 other higher education associations in sending a letter to House and Senate leaders asking for support and legislation to assist displaced Afghan students and scholars. The letter outlines specific measures that Congress can take to help those in need, including requiring DHS to designate Afghan nationals as eligible for Temporary Protected Status or Deferred Enforced Departure.
---
House Passes FY22 NDAA
Yesterday, after debating hundreds of amendments, the House voted 316-113 to pass the FY22 National Defense Authorization Act. AAU tracked several amendments of interest, including an amendment introduced by Rep. Jim Langevin (D-RI) that allows for a small number of talented scientists and technical experts to be granted a path to U.S. citizenship at the request of the defense secretary to help promote and protect the national security innovation base. The amendment was successfully adopted on a 225-187 bipartisan vote. Thank you to AAU members for encouraging their representatives to vote for Rep. Langevin's amendment.
Earlier this week, the Senate Armed Services Committee released the bill text for its version of the FY22 NDAA. The committee had voted 23-2 in June to advance the bill, which authorizes $768 billion in spending for military and national security programs at the Department of Defense and the Department of Energy. The bill boosts defense spending by $25 billion over the president's request. The Senate is expected to vote on the bill the week of October 18.
---
News of Interest
 
The Washington Post: Nine Charts That Show Who's Winning the U.S.-China Tech Race – Nine charts compare how U.S. firms stack up against Chinese companies in various technological sectors. See where the United States still holds an advantage and where China dominates.
Inside Higher Ed: Biden's Promise to HBCUs Unfulfilled by Congress – Advocates are disappointed with lower-than-anticipated funding levels for HBCUs in the reconciliation bill. They also oppose language that would make HBCUs compete with other MSIs for the same pot of money.
Los Angeles Times: Why Trump's Anti-Spy 'China Initiative' Is Unraveling – The Justice Department can now count seven failed prosecutions under the China Initiative it started under the previous administration. Several lawmakers and academics are now calling for an end to the program.
The New York Times: What's Changing in the New FAFSA and What's Not – The new FAFSA form will be available on October 1. Other than a few notable changes, the form will be mostly the same.
Austin American-Statesman: University of Texas Hits Record Undergraduate Hispanic Student Enrollment – The University of Texas at Austin surpassed 25% Hispanic undergraduate enrollment for the second year in a row, once again meeting the criteria required to be designated a Hispanic-Serving Institution.
The New York Times: Harvard Says It Will Not Invest in Fossil Fuels – Harvard University President Lawrence S. Bacow announced that the university "does not intend" to make any future investments in fossil fuels and that it is winding down its legacy investments.
---
Featured Research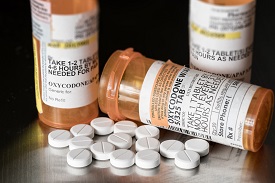 New AI Tool Will Predict Patients at High Risk for Opioid Use Disorder and Overdose
University of Florida researchers are developing a new artificial intelligence tool that will use data from electronic medical records to help clinicians identify patients at high risk for opioid use disorder and overdose.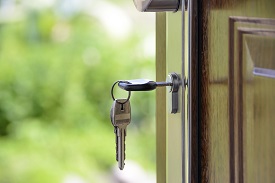 Study Finds Renters of Color Less Likely to Become Homeowners
A new study from the University of Kansas finds that, when all other factors are equal, renters of color are less likely to become homeowners. Another significant factor in homeownership, the study found, was if a person's parents owned a home.
---
Upcoming Events
 
The 2021 Golden Goose Award Virtual Ceremony was held earlier this week. The award recognized three teams of scientists whose federally funded research has greatly benefited society.
Watch a panel discussion that AAU President Barbara R. Snyder moderated on Tuesday. Titled "AAU-Member HSIs: A Critical Dialogue on Leading Innovation, Scholarship, and Solutions Centered on Servingness," the hybrid in-person/virtual discussion was sponsored by, and held at, the University of Arizona Washington, DC Center for Outreach and Collaboration. The event focused on the responsibility of AAU Hispanic-Serving Institutions to engage in research innovation and knowledge creation that is beneficial to the Hispanic population.