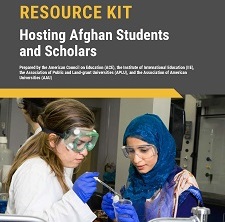 AAU, Associations Provide Resource Kit for Hosting Afghan Students and Scholars
AAU, in collaboration with the American Council on Education, the Association of Public and Land-Grant Universities, and the Institute of International Education, has released a resource kit for colleges and universities interested in hosting displaced Afghan students and scholars. The kit includes resources to help institutions assess whether they have the necessary structures and support networks to welcome students and scholars and to help them understand the financial, logistical, and legal challenges involved in hosting. The kit also provides suggestions for how institutions that are unable to host can support displaced students and scholars.
---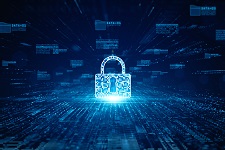 House Science Committee Holds Hearing on Research Security
The House Committee on Science, Space and Technology Subcommittee on Investigations and Oversight and Subcommittee on Research and Technology held a hearing this week on Balancing Open Science and Security in the U.S. Research Enterprise. Witnesses included Maria Zuber, vice president for research at the Massachusetts Institute of Technology; Candice Wright, director of the Science, Technology Assessment, and Analytics team at the U.S. Government Accountability Office; Allison Lerner, inspector general of the National Science Foundation; and Xiaoxing Xi, Laura H. Carnell Professor of Physics at Temple University.
Congress members asked panelists to share their perspectives on matters such as the level of risk awareness that exists within the research community; the quality of the current relationship between universities and the FBI; and how the federal government can better work with universities to protect research from foreign threats. A significant portion of the hearing focused on finding the right balance between research security and scientific openness while remaining welcoming to international students and scholars and maintaining important international collaborations.
FEATURED RESOURCE: University and Federal Actions Taken to Address Research Security Issues
---
President Biden Nominates Shelly Lowe to Chair the National Endowment for the Humanities; Senate Confirms Three Education Department Nominees
On Wednesday, President Biden announced his intent to nominate Shelly Lowe to chair the National Endowment for the Humanities. Lowe is a citizen of the Navajo Nation and currently serves as the executive director of the Native American Program at Harvard University. She is also a member of the National Council on the Humanities. She has held several roles in higher education, including as assistant dean in the Yale College Deans Office, director of the Native American Cultural Center at Yale University, and graduate education program facilitator for the American Indian Studies Program at the University of Arizona. She is currently completing a doctorate in higher education at the University of Arizona.
Also on Wednesday, the Senate confirmed three Department of Education nominees – Gwen Graham as the assistant secretary for legislation and congressional affairs; Roberto Rodríguez as the assistant secretary for planning, evaluation, and policy development; and Lisa Brown as the general counsel. For more information, see Education Secretary Miguel Cardona's statement on the confirmations.

ICYMI: AAU, Associations Urge Swift Confirmation of Lisa Brown as Department of Education's General Counsel
---
Francis Collins to Step Down as Director of the National Institutes of Health
Earlier this week, Francis Collins announced that he will be stepping down as the director of the National Institutes of Health by the end of the year. Collins has served in this role under three presidents. As NIH director, Collins has led the agency's interdisciplinary efforts on workforce development and on initiatives to improve cancer outcomes, prevent diabetes, and treat addiction. He has also worked to address health disparities, including during the COVID-19 pandemic. Prior to becoming the NIH director, Collins served as the director of the National Human Genome Research Institute, where he led the Human Genome Project. Perhaps his most impressive accomplishment during his long career has been his ability to communicate complex scientific issues to lay audiences. AAU thanks Collins for his service to science and his work on improving the health of the American people.
President Biden is expected to name a nominee to succeed Collins in the coming weeks. Current NIH Deputy Director Lawrence Tabak is expected to reprise his role as acting director until the Senate confirms President Biden's nominee.
---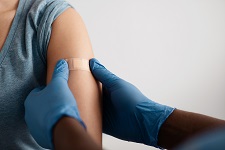 White House Releases Report on Vaccine Requirements
The White House released a report on how vaccine requirements lead to more people getting vaccinated. Per the report, COVID-19 vaccination rates increased by more than 20 percentage points at organizations that issued a vaccine requirement. The report notes that, currently, more than 1,050 institutions of higher education have a vaccine requirement, and that colleges and universities that have implemented COVID-19 vaccine requirements have seen significant increases in vaccination rates. The report further notes that, as indicated by surveys, a majority of students support vaccine requirements.

ICYMI: AAU, Associations Issue Joint Statement Regarding Dangerous State Restrictions on COVID-19 Public Health Measures
---
News of Interest
 
NPR: What Borrowers Need to Know About the Public Service Loan Forgiveness Overhaul – On Wednesday, the Department of Education announced major changes to the Public Service Loan Forgiveness program. The changes could bring relief to thousands of borrowers, including military service members.
The Atlantic: Universities Are Shunning Their Responsibility to Democracy – John Hopkins University President Ronald J. Daniels argues that universities have a responsibility to provide an education in democracy and democratic values to students. "Our democracy may depend on it," writes Daniels.
Forbes: Washington University Is Going Need-Blind in Admissions – Washington University in St. Louis announced a new initiative to invest $1 billion in financial aid for students. The initiative includes $800 million in endowed funding to support undergraduate students regardless of their financial situation.
Inside Higher Ed: Low Cost, High Impact for Pell Grant Recipients – The Build Back Better Act contains a provision that would allow students to use Pell Grants to cover nontuition expenses such as room and board without facing an additional tax liability. The provision has an uncertain future, however, as Democrats move to make cuts to their $3.5 trillion spending package.
The Washington Post: A Scientific Hunch. Then Silence. Until the World Needed a Lifesaving Vaccine – Drew Weissman's work on messenger RNA at the University of Pennsylvania made the COVID-19 vaccine possible. The Washington Post profiles Weissman as well as scientists Katalin Kariko and Barney Graham whose groundbreaking research was crucial in developing the vaccine.
---
Featured Research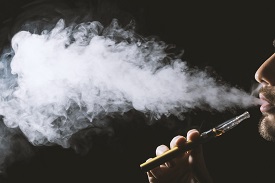 Johns Hopkins Researchers Find Thousands of Unknown Chemicals in Electronic Cigarettes
Johns Hopkins University researchers have identified thousands of unknown chemicals not disclosed by manufacturers in vaping aerosols. The study suggests that vaping could come with health risks that have yet to be fully determined.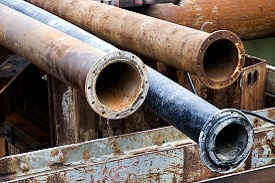 We Don't Know Where All the Lead Pipes Are. This Tool Helps Find Them.
Researchers from the University of Michigan are building an open-source tool that uses machine learning to help predict the likelihood of lead pipes on a property. The tool can save cities thousands of dollars on efforts to replace lead pipes.