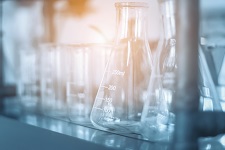 AAU Offers Recommendations to Congress on the Build Back Better Act
On Monday, AAU President Barbara R. Snyder sent a letter to all members of Congress expressing support for certain provisions of the Build Back Better Act and urging some important modifications as the bill advances through the legislative process. The letter emphasizes the significance of a successful government-university partnership and asks Congress to improve the legislation in ways that will benefit students and America's research-and-innovation enterprise.
The letter urges Congress to increase the maximum Pell Grant by $1,875 as a down payment toward doubling the award and to support the proposed new retention-and-completion grants program totaling $9 billion. It also asks Congress to make new investments to support research infrastructure at HBCUs, TCUs, HSIs, and other MSIs.
The letter expresses support for several investments that the bill makes in the nation's scientific research infrastructure, such as increased funding for the National Science Foundation and the Department of Energy's Office of Science. It also expresses support for funds to establish the Advanced Research Projects Agency for Health (ARPA-H) and funding for the Agriculture and Food Research Initiative and the Agriculture Advanced Research and Development Authority. The letter also commends the inclusion of several important tax provisions that affect students and universities, such as ending the taxation of Pell Grants and modifying the excise tax on investment income for some private nonprofit universities to align with the institutional student aid they provide. As the nation emerges from the pandemic, these investments and improvements would help secure our nation's health, security, and prosperity for decades to come.
---
Faculty at Several AAU Institutions Honored with MacArthur Fellowships
The MacArthur Fellowship, commonly known as a "Genius Grant," is a $625,000 no-strings attached prize awarded to 20-30 extraordinarily talented and creative individuals each year. Fourteen of the 19 academics named in the 2021 class of MacArthur Fellows are affiliated with AAU universities. A complete list of awardees is available here.
---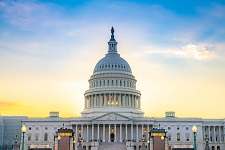 Hill Update: Congress Averts Government Shutdown; Vote on Infrastructure Delayed
Yesterday, President Biden signed a continuing resolution (H.R. 5305) extending government funding through December 3. The measure includes disaster relief as well as funding to help settle Afghan refugees.
House Speaker Nancy Pelosi (D-CA) did not call a vote yesterday on the bipartisan infrastructure bill after Democrats failed to reach a deal on reconciliation. The vote may be held today, as Democrats continue to negotiate the topline spending figure for the Build Back Better Act. Yesterday, Politico reported that Sen. Joe Manchin (D-WV) proposed a $1.5 trillion topline number to Senate Majority Leader Chuck Schumer (D-NY) in July. Politico also reported that Schumer acknowledged the document and signed it. The agreement shows an outline of what Manchin is seeking in the reconciliation bill.
---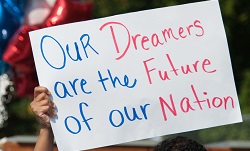 DHS Proposes New Regulation to Preserve DACA
On Tuesday, the Department of Homeland Security published a notice of proposed rulemaking in the Federal Register on the Deferred Action for Childhood Arrivals program. The proposed rule maintains the same eligibility criteria as the 2012 program and is in keeping with the administration's day-one priority to "preserve and fortify" protections for certain undocumented immigrants brought to the United States as children. The proposal would also make work authorization a separate and optional benefit for DACA recipients and create two separate fee structures – one for DACA with work authorization ($495) and another for DACA without work authorization ($85).
DHS is accepting written comments on the proposed rule until November 29, 2021. AAU is working with other higher education associations to develop a response.
---
Commerce Department Seeks Nominations for the National AI Advisory Committee
The Department of Commerce is seeking nominations for candidates to serve on the National Artificial Intelligence Advisory Committee. The committee will provide advice to the president and the National Artificial Intelligence Initiative Office on matters related to artificial intelligence, including research and development and maintaining AI competitiveness. According to a press release from the Department of Commerce, the committee "will consist of expert leaders from a broad and interdisciplinary range of AI-relevant disciplines from across academia, industry, non-profits and civil society, and federal laboratories." The department is also seeking nominations for the Subcommittee on Artificial Intelligence and Law Enforcement. Nominations for both the committee and the subcommittee are due at 5:00 p.m. ET on October 25, 2021.
---
News of Interest
 
The Atlanta Journal-Constitution: Emory Apologizes for Campuses Displacing Native Americans – The Emory University board approved an official land acknowledgement recognizing "the Muscogee (Creek) people who lived, worked, produced knowledge on, and nurtured the land where Emory's Oxford and Atlanta campuses are now located."
The Daily Californian: UC Berkeley Archives Websites at Risk of Erasure by Taliban – When the Taliban first breached the presidential palace in Kabul, staff at the University of California, Berkeley Library moved quickly to archive crucial Afghan cultural information and social documentation available on the web.
Inside Higher Ed: Groups Ask Senate to Repeal Pell Grant Taxability – Nineteen higher education associations, including AAU, urged the Senate to preserve a Build Back Better Act provision to repeal the taxability of Pell Grants.
Chronicle of Higher Education: 'Heart Pounding' Conversation: Professors Are Being Trained to Spot Signs of Mental-Health Distress – Professors are increasingly participating in "gatekeeper trainings" designed to help them recognize and respond to students' mental-health challenges.
Politico: Harvard Cracks on Fossil Fuels and a Dam Breaks – Since Harvard University announced its intent to disinvest from fossil fuels, similar announcements have followed from Boston University, the University of Minnesota, and the MacArthur Foundation.
---
Featured Research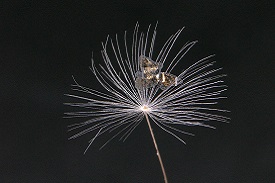 Winged Microchip Is Smallest-Ever Human-Made Flying Structure
Northwestern University engineers have developed a new flying microchip – about the size of a grain of sand – that can be packed with ultra-miniaturized technology and help monitor air pollution, airborne disease, and environmental contamination.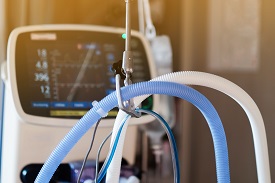 Researchers Use Artificial Intelligence to Predict Which COVID-19 Patients Will Need a Ventilator to Breathe
Researchers at Case Western Reserve University have developed an online tool that can help medical staff determine which patients diagnosed with COVID-19 will need help breathing with a ventilator.