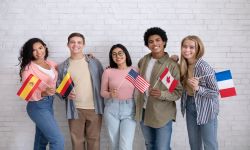 New Data Show Recovery in International Student Enrollment, but Continuing Declines in Chinese Students
New data released this week by the Department of State's Bureau of Educational and Cultural Affairs and the Institute of International Education show that the total number of international students in the United States in the 2021-22 academic year was 4% higher than in the previous academic year. The "Open Doors" also shows that the number of new international students enrolled at any college or university in the United States for the first time increased by 80% over the previous academic year, which experienced significant drops in enrollment due to the pandemic.
China and India remained the top two sending countries for students, but the total number of Chinese international students declined by 8.6% compared to the previous year and represents a continuing steep decline from pre-pandemic levels. According to the report, international students composed 4.7% of the total U.S. higher education population. As the agencies noted in their press release, the data is "evidence of strong interest among international students to travel to the United States, the top destination for international students worldwide.
This week, NAFSA: Association of International Educators also released its latest analysis showing that international students contributed $33.8 billion to and supported 335,423 jobs in the U.S. economy during the 2021-22 academic year. The NAFSA International Student Economic Value Tool breaks down the data to show international students' contribution to the economy down to the state and congressional district level. The data indicate an increase of $5.5 billion in contributions by international students over the previous academic year but also show that the contribution fell short of the high-water mark set during the last pre-pandemic academic year (2018-19), when about a million international students contributed more than $40 billion to the U.S. economy.
---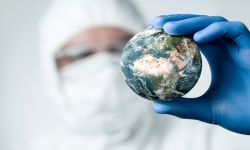 AAU Leaders to Discuss the Role of Leading Research Universities in Advancing Climate Solutions
On Friday, December 2, from 4:30 – 5:30 p.m. ET, AAU President Barbara R. Snyder will moderate a panel discussion, featuring leaders of AAU member universities, on "The Role of Leading Research Universities in Advancing Climate Solutions" at the Right Here, Right Now Global Climate Summit at the University of Colorado Boulder. The three-day summit is focused on addressing the effects of climate change on human rights and is being co-hosted by United Nations Human Rights and CU Boulder.
The roundtable discussion will feature University of Arizona President Robert C. Robbins, University of Minnesota President Joan T.A. Gabel, The Ohio State University President Kristina M. Johnson, and CU Boulder Chancellor Philip P. DiStefano as panelists. The discussion will focus on how America's leading research universities can accelerate climate solutions through research, innovation, and education while being respectful of human rights. The discussion is free and open to the public virtually; register here
---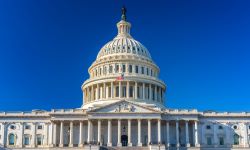 Post-Election Congressional Outlook
Democrats have secured a majority in the Senate in the midterm congressional election while Republicans have captured a narrow majority in the House. Before the 118th Congress is sworn in, however, the 117th Congress is seeking to wrap up several issues in a "lame-duck" session.
Senate Majority Leader Chuck Schumer told reporters last weekend that one of his top priorities for the lame-duck session is to avoid a government shutdown by passing a final FY23 spending package before the current stopgap bill expires on December 16. Lawmakers are set to begin negotiations on a FY23 omnibus funding package, but the talks are expected to intensify following the Georgia Senate runoff election on December 6.
Separately, lawmakers are also expected to begin closed-door negotiations on the FY23 National Defense Authorization Act. Other items on the agenda include passing legislation to protect beneficiaries of the Deferred Action for Childhood Arrivals program, to protect the right of same-sex couples to marry, and to extend expiring tax provisions. AAU will continue to monitor new developments and will push for funding boosts for our priorities in any FY23 spending deal. These priorities include more funding for Pell Grants and federal science agencies, especially those authorized by the CHIPS and Science Act.
---
Ad Hoc Group for Medical Research Urges Congress to Finalize FY23 Funding for NIH
The Ad Hoc Group for Medical Research, a coalition of health groups, scientific and medical societies, and academic and research organizations including AAU, sent a letter to the leaders of the House and Senate Appropriations Committees earlier this week asking them to finalize a FY23 spending package that "prioritizes robust investments in agencies and programs that improve the nation's health and well-being, including funding for the National Institutes of Health.
The letter urged at least $47.5 billion for the NIH's base budget and strong supplemental investments in the Advanced Research Projects Agency for Health. The letter also asked lawmakers to avoid any additional continuing resolutions past December. "We strongly urge you to work swiftly in securing bipartisan, bicameral agreement on topline discretionary spending allocations and to ensure any final budget agreement reflects a strong commitment to the nation's health and the medical research and workforce that improve it," the letter said.
---
Friends of Institute of Education Sciences Urges Increased Support for IES in FY23 and FY24
Earlier this week, the Friends of Institute of Education Sciences, a coalition of more than 40 higher education organizations and universities including AAU, sent a letter asking congressional appropriators to include $844.1 million for the Institute of Education Sciences as part of a final FY23 appropriations agreement. IES provides scientific evidence to the Department of Education to help shape education policy. Its research and evaluations support student learning as well as student and teacher success nationwide.
The Friends of IES noted in their letter that $844.1 million in FY23 "would help restore a decade of lost purchasing power" that has limited the institute's ability "to fully fund emerging research areas, scale up promising interventions, and leverage research findings for evidence-based practice."
The coalition sent another letter to Office of Management and Budget Director Shalanda Young outlining two recommendations to support IES in FY24. The letter recommended the "highest possible increase over the FY 2023 funding level for the top line of IES" and sufficient funding to "address staffing needs to support IES research, statistics, assessment, evaluation, and dissemination activities."
---
AAU, Associations Send Letter in Support of Bill to Expand Study Abroad Opportunities for Students
AAU joined the American Council on Education and 11 other higher education associations in sending a letter to Sen. Dick Durbin (D-IL) and Sen. Roger Wicker (R-MS) thanking them for reintroducing the Senator Paul Simon Study Abroad Program Act. As the letter noted, the bill strengthens study-abroad programs that would provide students with "meaningful international experiences" and a global education. The bill would especially help students who are unable to participate in study-abroad programs due to cost or because they're unaware of affordable opportunities to study internationally.
---
Leading Research Universities Report to Return on Friday, December 2
Due to the Thanksgiving holiday, the Leading Research Universities Report will take a break from publication next week. The next edition will be released on Friday, December 2
News of Interest
 
CNN: Yale and Harvard Law Schools Part Ways with U.S. News & World Report Rankings – Both Harvard University and Yale University law schools announced Wednesday that they will no longer participate in the annual rankings of best law schools issued by U.S. News & World Report. Deans at both law schools criticized the magazine's methodology and argued that the rankings dissuade schools from supporting low-income students and those who wish to pursue careers in public service.
NBC News: Democrats Eye DACA Fix in Lame-Duck Session – Democratic leaders signaled this week that one of their top legislative priorities for the congressional lame-duck session is to pursue a bill to protect "Dreamers" who'vebenefitted from the Deferred Action for Childhood Arrivals program. The program protects from deportation nearly 600,000 college students and other young people who were brought to the United States as children.
Inside Higher Ed: Students Bolstered Strong Youth Voter Turnout – Exit poll data show that 27% of young people between the ages of 18 and 29 voted in this month's midterm elections. College students, who face unique barriers to voting,composeda significant portion of these voters and appear to have had a demonstrable effect on the elections' outcome.
Montreal Gazette: McGill University Appoints H. Deep Saini as New Principal – McGill University announced that it has appointed Dalhousie University President and Vice-Chancellor H. Deep Saini has its next principal and vice chancellor. Saini will begin his five-year term in April.
AP News: Biden Facing Pressure to Extend Student Loan Payment Pause – Last week, the U.S. Department of Education stopped accepting new applications for debt relief after a federal judge in Texas struck down President Biden's student loan forgiveness plan. Now Biden is facing pressure from students and advocates to extend the pause on student loan payments that is currently set to expire in January.
The Washington Post: Most Threats Against HBCUs This Year Linked to One Minor, FBI Says – The FBI announced last week that one minor was responsible for a string of bomb threats made against dozens of historically Black colleges and universities earlier this year. The suspect is now under government monitoring.
Featured Research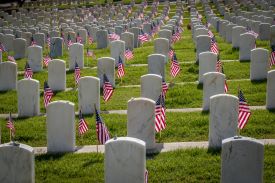 How Tooth Isotopes Help Bring Home Unidentified Soldiers
Researchers at the University of Utah are developing new methods to pin down the geographic origins of human remains by analyzing teeth. According to the researchers, stable isotopes in teeth can provide a record of where an individual has lived or traveled. The research is being used tobring home unidentified military remains and provide closure to grieving families.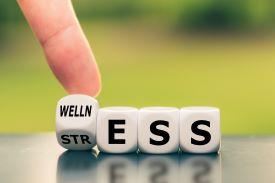 What If Some Stress Actually Protects Your Body?
A new study conducted on mice by researchers at the Case Western Reserve University School of Medicine suggests that some stress might have beneficial effects on the immune system. The researchers found that chronic daily stress stimulated the immune system in mice and protected them against intestinal inflammation.
Stat of the Week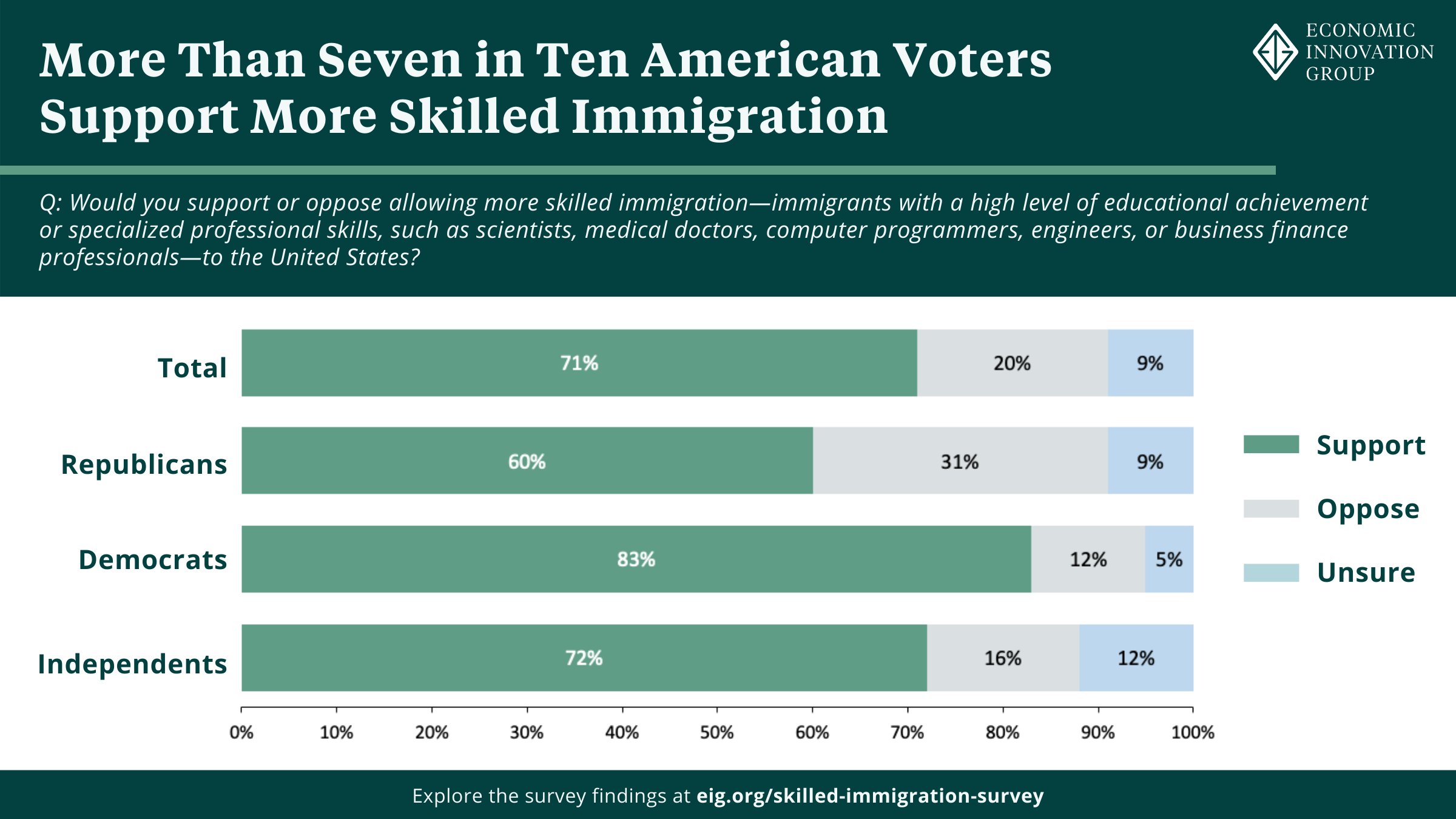 Americans Overwhelmingly Support More Skilled Immigration
A new national survey of American voters by the Economic Innovation Group shows that 71% of American voters support allowing more immigrants with high levels of educational attainment or specialized professional skills to live and work in the United States. The survey showed robust support for skilled immigration across party lines, with 60% of Republicans, 83% of Democrats, and 72% of independents expressing support.