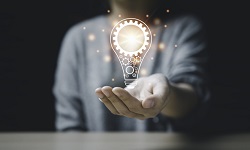 AAU Institutions Top Global List of Universities Granted Patents in 2022
Last week, the National Academy of Inventors released its annual list of the top 100 global universities granted utility patents in the United States in 2022. The University of California system topped the list with 570 patents; seven of the 10 campuses in the University of California system are AAU members
The list highlights the crucial role university research plays in developing breakthrough technologies and innovating for the future. As the University of California highlighted in a press statement: "From agriculture to biotechnology and computing, many of California's biggest industries trace their roots to UC research." Other AAU institutions in the top 10 included the Massachusetts Institute of Technology, the University of Texas, Purdue University, Stanford University, Harvard University, and the California Institute of Technology.
Utility patents, according to Forbes, are "issued for the invention of a new and useful process, machine, manufacture, or composition of matter, or a new and useful improvement in those inventions." The NAI rankings are based on data provided by the U.S. Patent and Trademark Office
---
New Report Shows U.S. Public Investments in R&D Continue to Stagnate Even as Other Nations Increase Investments
The American Association for the Advancement of Science released a new report last week placing research and development in the United States in a global context. The report shows that public investments in R&D in the United States "continue to stagnate, while others invest heavily."
The report found that, while the United States is still "tentatively the biggest R&D spender in the world," it is only 13th in public R&D intensity, which measures investments in R&D as a share of the country's gross domestic product. R&D intensity, according to the report, "indicates the relative share of resources devoted to R&D in an economy, providing an indicator of its innovative capacity." The report found that the United States is fifth in private spending intensity and 10th in basic research intensity, which indicates investments in basic science or long-term research that leads to new knowledge production.
The report also found that the United States is no longer producing "the largest share of publications, with China claiming the number one spot as well as keeping its position as the largest share of patents granted." Finally, the report found that the United States is 18th in the world in "researchers as a share of the total workforce."
AAU has long advocated for the United States to double down on our scientific leadership with a renewed commitment to the government-university partnership. The findings in this latest report indicate the urgent need for the federal government to increase investments in R&D in order to maintain global competitiveness.
---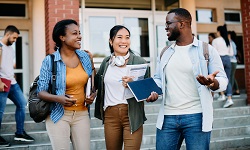 College Transparency Act, Supported by AAU, Reintroduced in Congress
Last week, Senate Health, Education, Labor, and Pensions (HELP) Committee Ranking Member Bill Cassidy (R-LA) and Sens. Elizabeth Warren (D-MA), Roger Marshall (R-KS), Sheldon Whitehouse (D-RI), Chuck Grassley (R-IA), and John Hickenlooper (D-CO) joined 12 of their colleagues in the Senate to reintroduce the College Transparency Act. Reps. Raja Krishnamoorthi (D-IL), Joe Wilson (R-SC), Susan Bonamici (D-WA), Nancy Mace (R-SC), and Mikie Sherrill (D-NJ) also introduced companion legislation in the House.
The bipartisan CTA, according to the Senate HELP Committee, "modernizes the college reporting system for postsecondary data by providing accurate reporting on student outcomes such as enrollment, completion, and post-college earnings across colleges and majors." A one-page summary of the proposed legislation is available here.
"AAU fully supports the College Transparency Act," said AAU President Barbara R. Snyder, noting that the legislation "will allow students and families to make smart, well-informed decisions about their educational and financial future." She added: "Comprehensive postsecondary data will also help the higher education community, Congress, and the federal government work together to develop targeted policies that boost student success and improve college access and affordability. America's leading research universities provide life-changing education to Americans from all walks of life; the CTA will enable our members to identify areas of improvement and help serve our students and the American public even better."

ICYMI: AAU, Associations Urge Congress to Include College Transparency Act in Pending Competitiveness Legislation
---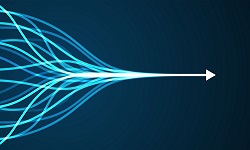 AAU President Joins Coalition to Develop National Higher Education Strategy and Maintain U.S. Global Competitiveness
Last week, AAU President Barbara R. Snyder joined a coalition of national leaders from higher education, industry, government, the nonprofit world, and the military to develop a national "higher education strategy that strengthens the global competitive position of the United States." The Council on Higher Education as a Strategic Asset (HESA) intends "to leverage the strength of higher education to drive global competitiveness, keep our nation secure, sustain our democracy, and propel the economic prosperity of our people."
The coalition will convene for the first time in June and plans to deliver a set of recommendations next year to develop a "national higher education strategy framework" and to identify "new approaches to policy, funding, and collaboration to address our most pressing national talent and workforce needs." The coalition intends to deliver its recommendations to the "president of the United States and targeted members of the administration, select members of the U.S. Congress, state governors and legislators, and higher education governing boards and chief executive officers."
---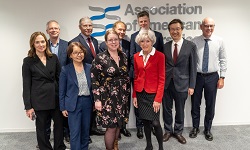 AAU Hosts the Global Research-Intensive Universities Network
Last week, AAU hosted an in-person meeting of the Global Research-Intensive Universities Network at our Washington headquarters. The network consists of AAU and our sister research university associations in other countries, including the League of European Research Universities, the Canadian U15, the United Kingdom's Russell Group, the Japanese Research University 11, the German U15, and the Australian Group of Eight.
Participants discussed ways to strengthen international collaboration in science and technology and issues affecting collaboration such as research security and integrity. Participants also heard from Johns Hopkins University President Ron Daniels about What Universities Owe Democracy.
---
Coalition for National Security Research Urges Congress to Increase Funding for Defense Science and Technology Programs
Last week, the Coalition for National Security Research, of which AAU is a member, sent a letter to the leaders of the House and Senate Appropriations Subcommittees on Defense outlining recommendations for Department of Defense science and technology programs in FY24 and emphasizing the need for Congress to pass "on-time appropriations."
The letter urged appropriators to reject proposed cuts in the president's budget request to defense science and technology research accounts and to increase funding for the agency's basic research program by at least 6% over the FY23 enacted level. This amount of funding, the letter noted, will "ensure we are investing in the research and development (R&D) that will create the technological capabilities to help the U.S. military in the short-and-long-term and prevent competitor nations from gaining technological advantages."
The letter further asked lawmakers to reject cuts to basic research initiatives in the president's budget request and to increase funding by $5.6 million over the enacted FY23 level instead. The letter also expressed support for increasing funding for the Defense Advanced Research Projects Agency (DARPA) and defense medical research.
---
News of Interest
The New York Times: The Gravest Threats to Campus Speech Come from States, Not Students – In an opinion piece, Brown University President Christina Paxson argues that the most acute threat to campus speech right now is coming not from students but from the recent spate of state bills removing books from classrooms; banning diversity, equity, and inclusion activities; ending tenure; and barring the teaching of so-called "divisive concepts" such as "the history of slavery in America and its legacy in modern times, structural racism, evolving concepts of gender identity, sexuality and L.G.B.T.Q. issues, and anything to do with diversity, however defined."
Inside Higher Ed: The 'Some College, No Credential' Cohort Grows – A new report from the National Student Clearinghouse Research Center shows that the number of students who left college without completing their degrees rose by 3.6% from July 2020 to July 2021. The report also shows that fewer students who left with some credit returned to college within one or two years of leaving. The report finds that "racial minorities were overrepresented in the 'some college, no credential' population, with Latino and Black students making up 43 percent of those who stopped out in the last decade."
Los Angeles Times: New $15-Million UCLA Scholarship to Help 700 Students Avoid Burdensome Loans – The University of California, Los Angeles is using a $15 million gift to create a new scholarship program that will provide "about $20,000 over four years to some 700 students beginning in 2024." The program is "part of a new UCLA Affordability Initiative designed to eliminate the burden of student loans."
The New York Times: Governors Island to Be Site of $700 Million Climate Campus – New York City has chosen Stony Brook University to lead a consortium to create a "400,000-square-foot hub called the 'New York Climate Exchange'" on Governors Island off of Lower Manhattan. The campus "will focus on researching climate solutions and training for green jobs" and is "expected to open in 2028."
All About Ann Arbor: University of Michigan to Launch $130M EV Center in Ann Arbor – The University of Michigan, with the help of $130 million from the state of Michigan, is launching a new electric vehicle center with a focus on "cultivating a highly skilled workforce" in EV technology and on "accelerating research and development in the field."
---
Featured Research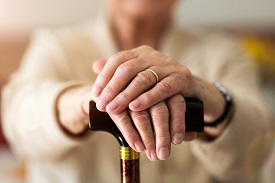 Biological Test Detects Parkinson's Disease Before Symptoms Present
Researchers at the University of Pennsylvania's Perelman School of Medicine have developed a test that can identify "the build-up of abnormal protein deposits linked to Parkinson's disease in cerebrospinal fluid." The test can identify "at-risk people" as well as "those with early, non-motor symptoms prior to diagnosis" and could help with both "early detection and prevention of disabling motor symptoms, like tremors."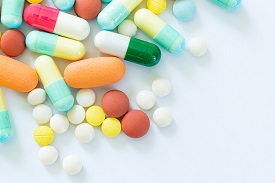 New Test Reveals Existing Antibiotics Can Cure Superbugs
University of California, Santa Barbara scientists have developed a new test to "improve the way antibiotics are developed, tested and prescribed." The test simulates "environmental conditions in the body that impact drug potency" and could help the healthcare industry reevaluate already-approved antibiotics and save on both the "time and cost of developing new drugs to combat antimicrobial resistance."
---
From Our Feeds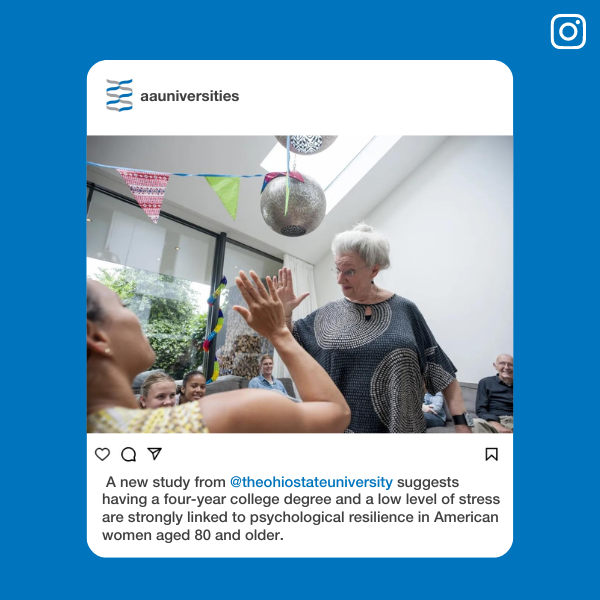 A new study from The Ohio State University suggests that "having a four-year college degree and a low level of stress are strongly linked to psychological resilience in American women aged 80 and older."
Find more stories about the amazing discoveries happening across the country at America's leading research universities on AAU's Instagram account: @aauniversities.