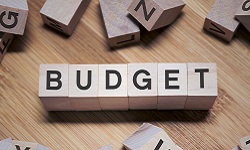 AAU Welcomes President Biden's FY24 Budget Request
AAU released a statement last week welcoming President Biden's FY24 budget request and its inclusion of increases for many of our priorities in research and education. The president's budget proposes $6.9 trillion in overall funding, including $1.7 trillion in total discretionary spending. The latter includes $886.4 billion in defense spending (a 3.3% increase from FY23) and $809.1 billion in nondefense spending (a 6.5% increase).
In particular, the proposal would increase the annual maximum Pell Grant award to $8,215 and would provide $21 billion in discretionary spending for activities authorized by the bipartisan 2022 CHIPS and Science Act, including programs at the Department of Energy and the National Science Foundation. A White House fact sheet on the president's budget is available here; analytical perspectives and the budget appendix are available here.
"Robust and sustained funding for students and science helps equip our nation to remain competitive and secure to address future challenges," said AAU President Barbara R. Snyder. "We look forward to working with the administration and Congress on a final funding package for FY24 which prioritizes investments in research and education," she added.
---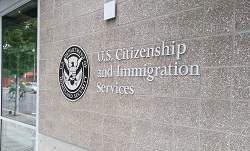 AAU, Associations Submit Comments on Proposal to Increase Immigration Fees
Last week, AAU joined the American Council on Education and 20 other higher education associations in submitting a comment letter on the proposed Department of Homeland Security rule adjusting fees for various immigration services and benefits provided by U.S. Citizenship and Immigration Services. The agency is funded primarily by fees and has not increased prices for its services since 2016.
As the letter noted, USCIS is proposing an "almost 40 percent overall increase" in fees for programs important to higher education. The letter expressed concern that the fee increases were too severe and, combined with current slow adjudication times, would deter talented international students and scholars from coming to the United States to study and conduct research. The letter urged USCIS to ensure that any fee increases are accompanied by improved processing times. It also encouraged USCIS to move away from its continued reliance on fees and to "request a congressional appropriation that funds its humanitarian programs."
The letter specifically expressed concern regarding the 59% fee increase for Form I-765, Application for Employment Authorization, which students on F-1 visas currently use to apply for a key program known as Optional Practical Training. The letter urged USCIS to exempt students applying for OPT or the STEM OPT extension from the proposed fee increase for Form I-765. The letter also expressed concern about increases in fees related to the H-1B visa program, including a proposed $600 fee that employers seeking H-1B workers would have to pay to fund an asylum program. The letter asked USCIS to share the cost for supporting asylum seekers with other nonimmigrant classifications or to exempt institutions of higher education altogether. Finally, the letter asked USCIS to retain its current premium processing timeline at 15 calendar days as opposed to the proposed 15 business days.
---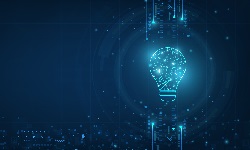 New Reagan Foundation Report Gives America's National Security Innovation Ecosystem Mixed Grades
A new "report card" from the Ronald Reagan Presidential Foundation and Institute offers mixed grades on the "health, effectiveness, and resilience" of the United States' national security innovation ecosystem. The report provides recommendations for improving problems it identified.
The National Security Innovation Base (NSIB) report card gives the United States an "A-" for its "overall innovation leadership across a range of emerging technology areas," a "B" for growing its private sector innovation base, a "C-" on international alliances and partnerships, and only a "D+" on its talent pipeline as foreign talent faces significant bottlenecks in the U.S. immigration system. AAU's Senior Vice President for Science Policy and Global Affairs Tobin Smith contributed to this report card as a member of the NSIB advisory committee.
The report card makes several suggestions for improving the national security innovation base, including encouraging the federal government to foster stronger relationships with the private sector, scaling up domestic workforce development programs, creating "technology-focused international alliances and partnerships," and establishing "additional mechanisms to increase the foreign talent pipeline for critical national security technologies." The report card specifically suggests reforming the H-1B visa program and creating a National Security Innovation Base Visa program to "address critical national security technologies workforce requirements with appropriate but expedited vetting of applicants."
At a summit introducing the report card, Sen. Mike Rounds (R-SD) spoke about the need to reform the immigration system to encourage foreign STEM talent to come to the United States. "Can you imagine a world today if Albert Einstein had not been allowed to immigrate into the United States? Think about it, would we have had a Manhattan Project? What would we have been like for a country today if we had not recognized that there's a huge amount of talent outside of the United States?" he said.
---
News of Interest
 
OregonLive: University of Oregon Announces New President – The University of Oregon announced last week that it has appointed John Karl Scholz as its next president. Scholz is currently provost at the University of Wisconsin-Madison and is an "economist with expertise in labor markets, bankruptcy laws and financial barriers to higher education." Scholz's tenure will begin on July 1.
Nature: Biden Calls for Boosts in Science Spending to Keep U.S. Competitive – President Biden's FY24 budget invests significant research funds to advance scientific research and innovation. The budget signals the "administration's desire to ensure that the United States remains competitive with China," and "aims to capitalize on lessons learnt from the COVID-19 pandemic to protect the country against future disease outbreaks."
Washington Post: USC Buys Home for a New Campus in Washington – The University of Southern California is expanding its presence in the nation's capital. The university's new Washington campus will support research and teaching as well as "recruiting, alumni networking and community outreach."
Inside Higher Ed: Education Department Will Tap Secret Shoppers – The U.S. Department of Education announced last week that it will soon begin using undercover agents or "secret shoppers" to look for colleges that use "potentially deceptive or predatory practices used to recruit and enroll students." The secret shoppers will monitor institutions that receive federal financial aid.
Science: Let's Change What's Possible – White House Office of Science and Technology Policy Director Arati Prabhakar wrote an opinion piece about how federal investments in the research and development enterprise can help meet the nation's biggest aspirations. "It's time to renew the vibrancy of research, open participation to a more diverse community of people and institutions, and recommit to the many national purposes behind public R&D spending, including improving health outcomes, creating more economic opportunity and industries of the future, and strengthening national security," she wrote.
---
Featured Research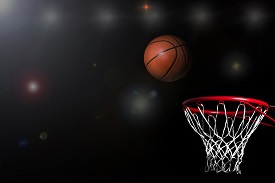 Study Photographically Identifies Characteristics That Make Proficient Basketball Scorers
Researchers at the University of Kansas utilized high-definition video analysis and three-dimensional motion capture to study how proficient basketball players position their bodies on the court to achieve maximum scoring opportunities. The research could assist coaches as they "help basketball players to develop a proper shooting technique from a young age."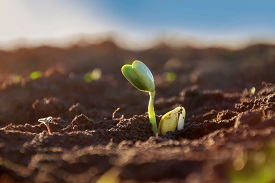 New 'Magic Beans' Produce Ingredients for Cancer Treatments, Vaccines and More
Scientists at the University of Colorado Boulder are working to create bioengineered soybeans that can produce chemicals used in cancer treatments and vaccines that are traditionally sourced from shark livers or old-growth trees. Scientists hope to eventually create "magic beans" that "can shapeshift into a custom-made chemical factory depending on what genetic instructions they give it."
---
From Our Feeds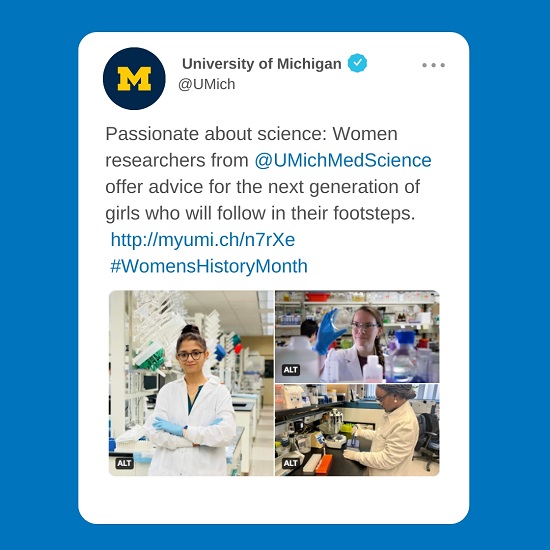 Women researchers at the University of Michigan Medical School talk about what got them interested in science and offer advice to the next generation of girls interested in following their footsteps.