AAU Welcomes Six New Universities to Membership
Last week, AAU announced that it had invited six universities across the United States – three public universities and three private institutions – to join the association. Arizona State University; the George Washington University; the University of California, Riverside; the University of Miami; the University of Notre Dame; and the University of South Florida have joined the association, which is composed of America's leading research universities. The new members bring AAU's membership total to 71 institutions – 69 American and two Canadian universities. 
"We are very proud to have these six distinguished universities from across the United States join AAU," said AAU President Barbara R. Snyder. "We look forward to working with all of these universities to continue advancing higher education and laying the scientific foundation that helps keep our economy strong and our nation healthy and safe."
Two of the universities – Arizona State and UC Riverside – are classified as Hispanic-serving institutions because at least 25% of their full-time undergraduate students are individual from Hispanic backgrounds. UC Riverside is also an Asian American and Native American Pacific Islander-serving institution because more than 10% of its full-time undergraduates are from Asian American or Native American Pacific Islander backgrounds. 
Membership in AAU is by invitation only and is based on an extensive set of quantitative indicators that assess the breadth and quality of a university's research and education. 
---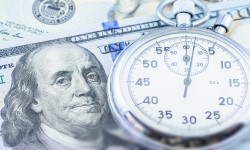 Debt Ceiling Deal Avoids Drastic Cuts, Preserves Student Loan Programs
Last week, both the House and Senate passeda framework for avoiding default on the national debt by lifting the debt ceiling until January of 2025 and curbing federal spending. The text of H.R. 3746, the Fiscal Responsibility Act of 2023, is available here. 
H.R. 3746 limitsfederal discretionary spending (outside of defense programs and certain veterans' healthcare programs)for at least two fiscal years. Overall caps set by the legislation will establish the topline levels of discretionary spending available in FY24 and FY25 to appropriators, who will determine more specific levels of funding for agencies and programs. 
The agreement would effectively cap non-defense spending at current levels next fiscal year and allow them to increase by 1% in FY25. The deal could be renegotiated after January 1, 2025, when the current agreement would expire. During Senate floor consideration, several Republican senators expressed their concerns about defense spending in the bill being insufficient, and indicated they would work through future supplemental funding agreements to add dollars to buttress national defense needs. 
It also reportedly does not affect President Biden's plan to forgive up to $20,000 per qualified borrower in student loan debt (which is on hold while the Supreme Court decides its legality) or Biden's income-driven repayment proposal designed to make loan repayment less onerous for lower-income borrowers. It does prohibit the Department of Education from extending the pandemic-era pause on loan repayments past the end of this summer, but the administration has already said it would not extend the pause further. 
AAU President Barbara R. Snyder said: "We are pleased that the Biden administration and the House leadership have been able to reach a debt ceiling agreement which averts a government default that would have had devastating consequences for our nation. The framework also appears to avoid drastic cuts to federal scientific research and higher education funding. That said, we must find a way within the proposed debt ceiling spending framework to support previous commitments to increase support for scientific research that were authorized in the last Congress in the CHIPS and Science Act." 
AAU will continue to advocate, as part of the appropriations process, for full funding of the science programs authorized in CHIPS and Science. Arecent New York Times article underscored how crucial continuing to push Congress to approve the funds necessary to realize the landmark legislation's immense promise. 
---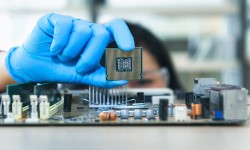 Scientific, Industry, Educational Leaders Urge Congress to Fully Fund CHIPS Act in FY24
Recently the Task Force on American Innovation (TFAI), of which AAU is a member, sent House and Senate Appropriations Committee leaders a letter urging them to ensure continued investments in scientific research, innovation, and workforce development as they considered the debt ceiling and appropriations bills. "Last summer, Congress passed the bipartisan CHIPS and Science Act. This historic legislation authorized critical research investments, reversing a decades-long decline, and established policies and programs to strengthen American competitiveness," the letter noted. "Failing to follow through on those plans would hamper our ability to meet global challenges and may result in the U.S. falling behind our competitors in critical technologies such as artificial intelligence and quantum computing."
TFAI is composed of the nation's leading companies, research universities, and scientific organizations. In addition to AAU's president, other prominent signers of the letter included executives from Microsoft, Intel, Google, and the Semiconductor Industry Association.
---
Department of Education Proposes New 'Gainful Employment' and Transparency Rules
Last month, the Department of Education proposed new "gainful employment" rules for certificate programs at all institutions of higher learning and degree programs at private for-profit colleges. Aimed at guaranteeing a proper return on investment for programs that qualify for federal student aid, the rules would require schools to demonstrate, using a debt-to-earnings ratio, that their graduates earn enough to afford their student loan repayments and that they earn more than typical high school graduates without any postsecondary education in their state. Programs that fail to meet established metrics twice in a three-year period would lose access to most federal financial aid programs. 
The transparency portion of the proposed rules will apply to all sectors and levels of postsecondary education (including AAU institutions) and, according to ED's press release, would require institutions to make available detailed and consistent information to students and families concerning "what they are likely to pay for postsecondary programs, how much they are likely to earn after completing a credential, and whether they are selecting a program that is likely to leave them with unaffordable debt." ED will also be creating a separate watch list of specific educational programs that "play an outsized role in burdening graduates with unaffordable debts." Fact sheets on the proposed rules are available here and here.
Comments on the notice of proposed rulemaking are due on or before June 20. AAU joined ACE and four other higher education organizations in sending a letter asking ED to extend the comment period by an additional 30 days. "It is our desire to provide meaningful comments, but due to the size and complexity of this NPRM and the many topics that it entails, we believe a 30-day comment period will not provide enough time," the letter said. AAU is in the process of reviewing the proposed rules and will submit comments.
---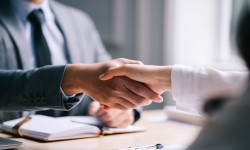 AAU Seeks Federal Relations Assistant
AAU is seeking applications for the position of federal relations assistant for its D.C. office. More information is available here.
---
News of Interest
Chronicle of Higher Education: DEI: The Case for Common Ground – In an opinion piece, author James E. Ryan argues that, despite growing opposition, diversity, equity, and inclusion (DEI) programs need to be preserved and protected while making necessary changes in response to legitimate critiques and shortcomings. 
Inside Higher Ed: State Funding Rose Last Year. Will it Last? – According to a new report from the State Higher Education Executive Officers Association, state funding for higher education in 2022 was the highest it has been since the 2008 recession. However, as COVID-related federal stimulus funding for states runs out and pandemic-era state funding issues persist, state budgets are likely tightening again.
The Hill:Most in New Survey Say Colleges Should Be Allowed to Consider Race in Admissions – A new survey from the Associated Press-NORC Center for Public Affairs Research survey found that 63% of respondents oppose banning colleges and universities from considering race or ethnicity in their admission decisions. However, in the same survey, 68% of Americans said they think ethnic background shouldn't play a significant part in such decisions.
Higher Ed Dive: Over Half of Adults Say the Financial Benefits of Attending College Outweigh its Costs – A new annual survey from the Federal Reserve on Americans' views of their financial well-being shows that a slight majority believe earning a four-year college degree is worth the associated costs, while about one-fifth of Americans disagreed. However, the numbers differed significantly, with those who had earned bachelor's degrees much more likely than others to say the degree was worth it.
WLWT: Ukrainian President Zelenskyy Delivers Surprise Commencement Speech to Johns Hopkins– Graduates of Baltimore's Johns Hopkins University were surprised at their recent commencement ceremony when Ukrainian President Volodymyr Zelenskyy made an unannounced live appearance, via satellite link, as their graduation speaker. The international celebrity widely praised for his leadership of his besieged nation also received an honorary doctorate from the university as part of the ceremony.
The Washington Post:How to 'build a better NIH' – In a recent series of online papers and a Capitol Hill briefing, a group of experts convened by the Brookings Institution recommended ways to reform the National Institutes of Health, one of the world's premier medical-research organizations. Noting that it has come under increasing criticism from across the ideological perspective, the experts suggested ways to improve NIH's research efficacy and public engagement. 
---
Featured Research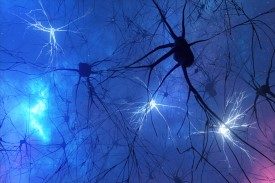 Flexible nanoelectrodes can provide fine-grained brain stimulation
Rice University engineers developed implantable electrodes that are less invasive, more flexible, and offer greater precision when delivering electrical pulses directly to areas of the brain that need therapeutic stimulation. This device offers "significant improvement over conventional implantable electrodes used to treat conditions such as Parkinson's disease, epilepsy and obsessive-compulsive disorder," the article notes, and would "enable the development of new brain stimulation therapies" to help with other conditions.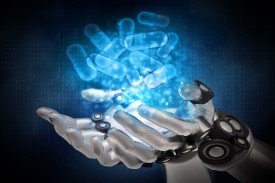 Using AI to create better, more potent medicines
Researchers at The Ohio State University developed an AI framework, named G2Retro, to help speed up the normally arduous process of drug development. This tool, the article notes,can "accurately and quickly discern which reactions might work best to create a given drug molecule," rather than researchers manually determining potential reactions. In combination with other AI breakthroughs, G2Retro "could enable the industry to manufacture stronger drugs at a quicker pace."
---
From Our Feeds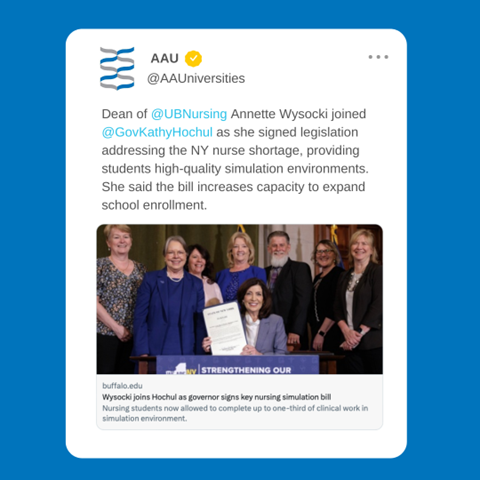 The dean of the nursing school at the University at Buffalo, an AAU member, joined New York Gov. Kathy Hochul (D) as she signed legislation designed to address that state's nurse shortage – a problem across the country. The New York legislation will help UB expand its capacity to train new nurses for the highly in-demand positions crucial to our healthcare industry.