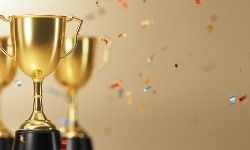 AAU Scholars' Astrophysics, Nanoscience, and Neuroscience Research Recognized with Prestigious 2022 Kavli Prizes
Research conducted by scholars at AAU member campuses featured prominently in this year's prestigious Kavli prizes. The international awards honor transformative scientific research in the fields of astrophysics, nanoscience, and neuroscience. Six of this year's 11 Kavli prizes went to research conducted, at least in part, by scholars affiliated with AAU members. They included:

Roger Ulrich, a professor emeritus of astronomy and physics at the University of California, Los Angeles, who won the 2022 Kavli Prize in Astrophysics. He shares the award with Belgian astrophysicist Conny Aerts and Danish astrophysicist Jørgen Christensen-Dalsgaard for their roles in developing the disciplines of helioseismology and asteroseismology. The Norwegian Academy of Science and Letters' award announcement said Ulrich and his fellow scholars' research on stellar vibrations "has laid the foundations of solar and stellar structure theory, and revolutionized our understanding of the interiors of stars." 
David L. Allara, Ralph G. Nuzzo, and George M. Whitesides shared the 2022 Kavli Prize in Nanoscience with Israeli chemist Jacob Sagiv for their pioneering work in developing molecular-scale coatings for surfaces; these surface treatments enable an unprecedented level of precision engineering in surface coatings. "Their work transformed surface science and has led to applications shaping our daily lives in areas from medical diagnostics to semiconductor devices," the committee's citation said. Allara is a professor of chemistry, materials science, and engineering at The Pennsylvania State University; Nuzzo is a professor of chemistry at the University of Illinois Urbana-Champaign; and Whitesides is a professor of chemistry at Harvard University.
Harry T. Orr and Christopher A. Walsh shared the 2022 Kavli Prize in Neuroscience with French geneticist Jean-Louis Mandel and Baylor College of Medicine geneticist Huda Y. Zoghbi for their work in identifying a series of genes that underlie several serious brain disorders. Orr is a professor and chair of genetics at the University of Minnesota Medical School and director of the school's Institute of Translational Neuroscience. Walsh is a professor of pedatrics ad neurology at Harvard Medical School and heads the Division of Genetics and Genomics at the school's affiliated Boston Children's Hospital. "Understanding inherited brain disorders has been made possible by the novel genetic approaches developed by the current laureates, leading to improved care for patients and their families," the committee's announcement said.
Congratulations to all award recipients!
---
Bipartisan Competitiveness Legislation Update
Although both chambers of Congress were in recess this week, congressional staff continued to meet in as part of a House-Senate conference committee working to combine the Senate-passed United States Innovation and Competition Act (USICA) and the House-passed America COMPETES Act. The bills contain provisions to designed to maintain the competitive U.S. edge on the global stage when it comes to scientific and economic innovation – including measures to maintain the flow of international scientific talent that comes to our country and to set ambitious investment goals for scientific research and modernizing the infrastructure needed to support that research. AAU's resource page on the legislation is available here.
---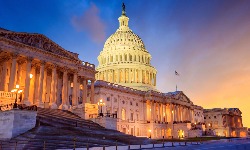 FY23 Appropriations Update
As both the House and Senate return to session next week, lawmakers' attention will turn to the appropriations process for the new federal fiscal year, which begins in just under four months. According to Roll Call, subcommittees of the House Appropriations Committee plan to mark up their 12 annual spending bills from June 13-20 and the full committee plans to hold its markups on FY23 measures from June 22-30. This would enable the House to hold floor votes on spending bills in July.
AAU sent a letter in May urging the leadership of the House and Senate Appropriations Committees to prioritize investments in student aid, higher education, and scientific research in FY23 302(b) discretionary spending allocations. The letter also asks appropriators to approve FY23 discretionary spending allocations this spring to permit the appropriations process to be completed on time.
The letter specifically recommends 302(b) allocations to support investments in key scientific research and education agencies and programs, including the Department of Agriculture's AFRI program, the Department of Defense's 6.1 basic research program, the Department of Energy's Office of Science, the Institute of Education Sciences, NASA, the National Endowment for the Humanities, the National Institutes of Health, the National Science Foundation, and others. More information on AAU's FY23 priorities for funding scientific research and other crucial federal investments is available here.
---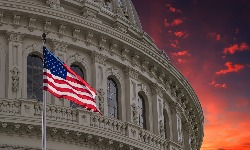 Title IX Regulations Update
The long-awaited Biden administration's reworking of Title IX regulations is expected soon, and AAU is standing by to review the new regulations. Title IX is the federal law that bans gender-based discrimination in higher education, and the regulations will address how colleges and universities deal with accusations of sexual misconduct and gender discrimination. AAU will submit public comments on the proposed regulations when they are issued and will provide guidance to our members.
---
News of Interest
 
Inside Higher Ed: Study: Parent PLUS Loans Increase Racial Debt Burdens – Past studies have shown that Black students shoulder a disproportionately high burden of college and graduate school debt compared to other groups, but a new study from the Century Foundation shows that Black parents also carry disproportionate debt from federal PLUS loans, which help families pay for college costs.
The New York Times: College Enrollment Drops, Even as the Pandemic's Effects Ebb – Even as other negative effects of the pandemic begin to lessen, college enrollment has continued to decline. Data released this week by the National Student Clearinghouse Research Center show that 4.7 percent fewer undergraduate students enrolled in spring 2022 than a year earlier, and that enrollment in graduate and professional schools declined 1 percent over the same period.
CNN: Biden Administration Cancels $5.8 Billion in Student Loan Debt for Former Corinthian Students – The Biden administration announced this week that the Department of Education would wipe out the debt of 560,000 borrowers who attended a now-defunct network of for-profit schools. Many state and federal regulators accused Corinthian of defrauding students by making unrealistic promises about the value of a Corinthian degree, inducing many to go into debt they could not afford to repay. Multiple state and federal lawsuits and investigations ultimately resulted in Corinthian selling most of its campuses in 2014 and closing the remaining ones in 2015.
The Hill: Biden Faces Pressure to Help Black Borrowers With Heavy Student Debt – Even as President Biden reportedly moves to cancel $10,000 per borrow in student debt, activists are putting pressure on him to do more, since Black borrowers shoulder disproportionately large shares of student debt.
The Washington Post: With Purchase of edX, This Company Is Betting Big on a Prestige Brand in Online Higher Education – A Maryland-based company called 2U Inc. just spent $800 million to purchase an online course platform called edX as a nonprofit joint venture between the Massachusetts Institute of Technology and Harvard University. The purchasers are betting that online courses are a growth industry with staying power and not merely an artifact of the COVID-19 pandemic
International Business Times: To Get More Women and Minority Inventors, We Need Data – Former U.S. Patent and Trademark Office political appointees from both parties argue that Congress should include support in the new competitiveness legislation for studies of why women, African Americans, and other historically marginalized groups are massively underrepresented among inventors named on U.S. patent applications.  
---
Featured Research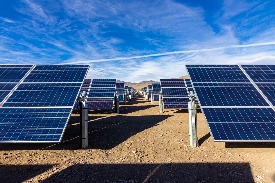 UB Engineer Helping Make Smarter, More Equitable Solar-Powered Microgrids
A University at Buffalo engineering professor and a team of other researchers are studying ways to more equitably and affordably distribute electricity to disadvantaged communities in the United States as well as in parts of the developing world that often suffer from power failures.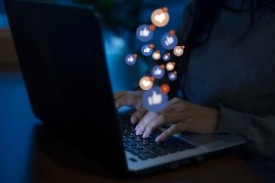 People Enter a 'Dissociative State' When
Using Social Media
A team of University of Washington researchers studied how subjects interacted with a social-media platform to show that some people "space out" while they use social media and designed intervention strategies that social media companies could use to help people retain more control over their online experiences.